Environmental Issues:

Global Warming
All Documents in Global Warming
Solving global warming means investing in clean energy, green jobs and smart energy solutions. We can't afford delay. This five-step plan will repower, refuel and rebuild America, starting today.
A hotter planet means dirtier air and water, more severe floods and droughts, more wildfires and other serious consequences.
In December 2015, world leaders met in Paris and adopted an international climate change agreement that requires deeper emissions reduction commitments from all countries, and contains provisions to hold them accountable to their commitments.
In short, litigation over the Clean Power Plan, as with any major Clean Air Act standard, is likely to occur. But the EPA has an excellent track record in court. Polluters and their allies shouldn't be able to delay the Clean Power Plan just by filing court cases. Our country needs to join the global fight to curb climate change now.
The world's top polluters had homework before the Paris talks. Here's how their pledges score.
Exisitng power plants are the nation's largest source of carbon pollution, and limiting that pollution is the single biggest step we can take to fight climate change today. The U.S. Environmental Protection Agency (EPA) has finalized the Clean Power Plan, setting the first federal standards for existing power plants. The EPA's standards allow each state the flexibility to design its own most cost-effective pathway toward a cleaner energy system to provide electricity.
California has a track record of implementing pioneering clean energy policies that provide direct economic and public health benefits to the state's residents. AB 32, the Global Warming Solutions Act of 2006, continues this legacy by committing California to reducing greenhouse gas emissions to 1990 levels by 2020 -- roughly a 20 percent reduction -- through a suite of complementary policies.
Climate change is the central environmental challenge of our generation. We may be running out of time but, as the Clean Power Plan illustrates, we are not running out of solutions. To help sort out the debate over the Clean Power Plan, NRDC has prepared this well-referenced resource to help separate fact from fiction.
Scientific studies have shown that our changing climate could favor the formation of more ozone smog in some areas and increase the production of allergenic pollen -- bad news for allergy sufferers and asthmatics, as both ragweed pollen and high levels of ozone smog can trigger asthma attacks and worsen allergic symptoms in adults and children.
States have an opportunity to tap a well of economic growth that could provide new jobs, expand their economies, and help protect future generations from the worst impacts of a changing climate. That opportunity is clean energy, and one way for states to realize more clean energy growth in the coming years is through the U.S. Environmental Protection Agency's Clean Power Plan.

The impacts of pollution often hit the poor the hardest. And experts predict that climate change will worsen the situation. However, the shift to clean energy offers a chance to prevent the worst impacts of climate change, while lessening the toll that dirty fossil fuels are currently wreaking on some of our most vulnerable communities.
India is emerging both as an economic powerhouse and a global environmental leader. As India's economy charges ahead, the country needs to produce more energy to provide a better life for its people, many of whom live in rural areas and are very poor. At the same time, India has recognized that tackling climate change is in its own national interests.
People in every state are vulnerable to climate health threats -- from worsening air quality, extreme heat,
extreme precipitation and flooding, and greater exposure to dangerous diseases. The U.S. EPA proposed the Clean Power Plan, a historic effort to limit the carbon pollution emitted by power plants -- the biggest driver of climate change -- and protect public health.

Over the next ten years, California's Low Carbon Fuel Standard (LCFS), a program requiring the oil industry to cut its carbon pollution and to increase the use of clean fuels, could triple the use of alternative fuels from today's levels.
Climate and energy experts at NRDC have crafted a groundbreaking proposal that will help the Administration create jobs, grow the economy, and curb climate change by going after the country's largest source of climate-changing pollution: emissions from hundreds of existing power plants.
Peru is on the frontlines of the fight against global climate change. Communities and infrastructure in low-lying coastal zones are susceptible to sea level rise, and a changing climate means new potential threats to important economic sectors such as fisheries and agriculture. Faced with these growing challenges, Peru is striving to address and adapt to its climate vulnerabilities.
The EPA found that by 2030, the power sector could reduce its emissions by 30 percent below 2005 levels under the Clean Power Plan, costing between $7.5 billion and $8.8 billion annually. But because the EPA uses conservative and outdated assumptions, the agency overstates the costs of compliance by $9 billion and shortchanges the potential to make even deeper critical carbon reductions.
Choices made in the next few years will shape whether Indian consumers, companies and government authorities can turn the challenges of the room and vehicle air conditioning expansion into business advantage and national opportunity while reducing climate change, improving air quality, and making air conditioning more efficient and less costly to operate.
Along with all that we love about summer, the dog days are also increasingly bringing extreme heat waves, bad air days, ticks, poison ivy, foodborne illnesses, risky swimming and ruined park visits, and so on. They will get worse unless we take serious actions to combat climate change, because carbon pollution is driving up temperatures, supercharging these summer hazards.
Communities must proactively plan for climate change-related risks and implement flexible and sustainable solutions to protect public health, the economy, and the environment. There are several existing funding programs that can be used to make communities more resilient to a changing climate. State Revolving Funds provide critical support for a variety of water and wastewater projects, including drinking water and wastewater treatment facilities and stormwater pollution management.
NRDC is honoring leaders in the field of sustainable food and agriculture through the sixth annual Growing Green Awards.
Scientists warn that the damage wreaked by Hurricane Sandy is a glimpse of what is to come with future storms as climate change fuels rising seas and more powerful extreme weather events. NRDC's analysis of the damage, in human terms, finds New York City woefully unprepared for this future.
The president has laid out a comprehensive National Climate Plan to curb pollution, expand clean energy, and make our communities more resilient. The plan also presents a tremendous economic opportunity for businesses, communities, states, and our country.
Major League Baseball, the National Football League, the National Basketball Association, the National Hockey League, and Major League Soccer recently distributed this solar development guide produced on their behalf by NRDC and Bonneville Environmental Foundation outlining the work necessary for each stadium to add on-site solar power generation to its energy mix.
Testimony of Daniel Lashof, Director of Climate and Clean Air Program, before the Senate Committee on Environment and Public Works at the hearing on "The President's Climate Action Plan," January 16, 2014. Get document in pdf.
When combined with other personal energy-saving efforts, carbon offsets can help you green your home, office and travel. But the key is to shrink your own carbon output first.
When it comes to connecting the dots between climate change, extreme weather and health, the lines are clear. Carbon pollution is the main reason our planet is getting hotter, intensifying disasters, ruining crops and hurting our health. Solutions exist to cut this pollution and protect our health; we need to put more of them in place right away.
Even if you don't live in an area prone to wildfires, your health may be threatened by smoke from fires raging in other parts of the country. NRDC analysis shows that about two-thirds of the United States lived in counties affected by smoke conditions in 2011. And climate change will make matters worse: hotter temperatures and longer dry seasons in summer create conditions that can lead to more frequent wildfires.
Scientists warn that increasing levels of carbon pollution in the atmosphere are contributing to a warming world and rising seas that could lead to more destructive storms like Sandy in the future.
This list summarizes NRDC's top ten priority issues one year after Superstorm Sandy devastated parts of the East Coast. Get document in pdf.
Since the adoption of the first-in-the-nation Low Carbon Fuel Standard (LCFS) in 2009, California continues to successfully reduce the carbon pollution of transportation fuels. This report looks at significant, concrete steps that the California oil industry can adopt today to curb its carbon emissions. These ready-to-deploy technologies could also go a long way to meeting the industry's responsibility under the LCFS.
A new analysis shows that we can achieve vital health protections for Americans while creating new jobs and lowering electric bills with NRDC's proposal for innovative ways the U.S. Environmental Protection Agency could develop carbon standards for power plants.

NRDC works with partners on the ground in Latin American countries to help develop sustainable solutions to pressing challenges, including protecting natural resources, meeting development goals, and supplying enough energy, food and services for growing populations.
Despite the lengthy debate on the federal budget in Congress, climate change rarely gets mentioned as a deficit driver. Yet paying for climate disruption was one of the largest non-defense discretionary budget items in 2012.
While policymakers in Washington debate what to do about climate change, it is already costing the American people tens of billions of dollars every year, and the costs are rising. In 2012, that price tag was especially high: Climate-related droughts, super storms, hurricanes, blizzards, heat waves, and wildfires in the United States killed 349 people and caused an estimated $139 billion in damages. Across the nation, more than 3,500 monthly weather records for heat, rain, and snow were shattered -- a new, all-time high. While it is difficult to tie individual extreme weather events to climate change, the science is unequivocal: the growing accumulation of carbon pollution ringing our planet turbocharges what once were just natural disasters. Now, their intensity is increasingly man-made.
The re-emergence of a prospective oil shale industry as a potentially significant provider of hydrocarbon energy raises a host of challenges. This report explores one of those challenges -- oil shale development requires large quantities of water.
From urban and agricultural water supplies to flood management and aquatic ecosystem protection, global warming is affecting all aspects of water resource management in the United States. Rising temperatures, loss of snowpack, escalating size and frequency of flood events, and rising sea levels are just some of the impacts of climate change that have broad implications for the management of water resources. Reducing the global warming pollution that causes climate change is a critical step we must take, but water resource managers and elected officials must act now to prepare for the impacts of the warming that have already occurred or are unavoidable. Get document in pdf.
Drought and dry conditions withering the western United States are likely to persist and intensify, jeapordizing the region's water supply and water quality, compromising the health of rivers and lakes, and increasing the risk of flooding for Western communities. This NRDC report breaks new ground by analyzing the effects of global warming on a full range of water management tools and offering recommendations to meet the challenge.
Cities across the United States should anticipate significant water-related vulnerabilities based on current carbon emission trends because of climate change, ranging from water shortages to more intense storms and floods to sea level rise.
The best solution to dealing with volatile California gasoline prices is to use less oil and encourage greater investments in cleaner, alternative fuels that help diversify our fuel supply. California's low-carbon fuel standard is one of the state's key measures developed to do just that.
The winter sports industry is deeply dependent upon predictable, heavy snowfall, but climate change is expected to contribute to warmer winters, reduced snowfall, and shorter snow seasons. In order to protect winter -- and the hundreds of thousands whose livelihoods depend upon a snow-filled season -- we must act now to support policies that protect our climate, and in turn, our slopes.
Southern California, Sacramento, and San Diego have become the first three regions in America to adopt transportation plans specifically designed to reduce their greenhouse gas emissions, implementing California's landmark Sustainable Communities and Climate Protection Law (Senate Bill 375), passed in 2008.
Despite Congress' failure to enact comprehensive energy and climate legislation, surprising progress has been made in reducing U.S. carbon dioxide emissions during the last few years.
Hearing on the U.S. Agricultural Sector Relief Act of 2012 Subcommittee on Energy and Power-Committee on Energy and Commerce-House of Representatives-July 18, 2012 Get document in pdf.
Climate change is literally killing us. According to NRDC's "Killer Summer Heat" report, more than 150,000 Americans will die by the end of this century due to the excessive heat caused by climate change. And that estimate only covers America's top 40 cities.
EPA's Standards for Carbon Pollution Will Protect Public Health

This index collects policy documents about the implications of the world's reliance on coal.
The coal industry is touting a plan to transform millions of tons of coal into diesel and other liquid fuels -- an expensive, polluting process that also releases large quantities of heat-trapping carbon pollution into the air. Relying on liquid coal as an alternative fuel could nearly double carbon pollution per gallon of transportation fuels, and increase the devastating effects of coal mining felt by communities and ecosystems stretching from Appalachia to the Rocky Mountains. Get document in pdf.

Climate change is changing our economy, health and communities in diverse ways. Scientists warn that if we do not aggressively curb climate change now, the results will likely be disastrous.

Extreme weather such as droughts, floods, wildfires, and hurricanes will likely become more severe and more devastating as the climate continues to change.
Human disruption of the climate is the greatest threat ever to America's national parks. This report details the particular threats that a changed climate poses to our Great Lakes national parks -- those within the lakes or on their shores.
Our special package of Earth Day resources will help you make this day -- and every day -- a great day for the planet.
David D. Doniger, policy director of the Climate Center at the Natural Resources Defense Council, testifies before the House Subcommittee on Regulatory Affairs, Stimulus Oversight and Government Spending on the effects of EPA's carbon pollution safeguards on small businesses. He explains that EPA's clean car and truck standards will save billions of dollars for American small businesses and families, and that EPA has exempted small businesses from construction permit requirements, which apply only to the nation's biggest polluters and require only available and affordable pollution controls. Get document in pdf.
Having a strong, credible, and transparent system for tracking greenhouse gas emissions and the actions of a country is an essential building block of an effective international system to address global warming. This was a key issue at the Copenhagen Climate Summit in 2009 as it was agreement on the elements of the transparency and accountability in the final hours that enabled the full package to be agreed upon by key countries. Resolving important details about how these pieces would be implemented has been a central part of the ongoing global warming negotiations. Advancing progress toward robust measurement, reporting, and verification systems is an imperative for the Cancun Climate Summit.
With a comprehensive climate bill stalled at the federal level, many are turning to the states to make progress toward reducing carbon emissions. In Getting Back on Track, NRDC examines what states are doing to curb emissions caused by transportation, compares state transportation policy as it affects greenhouse gas emissions, and compares performance across the states.

Millions of dying whitebark pine trees could be disastrous for the delicate ecosystem that supports grizzlies, birds and Western water supplies.

A groundbreaking survey reveals the harsh truth about the decline of this hardy tree and the mountain wildlife that depends on it.

It is important to understand that the EPA is one of our major success stories, representing vital problem-solving on a national scale, and that we should support the EPA doing its job.

This paper, by two preeminent experts on the global treaties to protect the ozone layer and the climate, reviews problems with Clean Development Mechanism (CDM) climate change mitigation projects intended to destroy HFC-23, a powerful greenhouse gas. The paper also proposes reforms to the CDM, complementary actions by the Montreal Protocol, and national policies that will help curb HFC-23 and other "Super Greenhouse Gases."

China and the United States are the world's largest emitters of global warming pollution, and as both nations face an increasing dependence on foreign oil and dirty coal, their joint leadership is crucially needed to address global climate change and move the world to a clean energy economy. To combat global warming, China has committed to reduce its carbon intensity by 40 to 45 percent from 2005 levels by 2020, increase the share of non-fossil energy in its primary energy consumption to around 15 percent by 2020, and increase forest coverage.To meet these targets, China is moving to strategically establish itself as a leader in developing and deploying the clean energy solutions of the future: wind and solar power; advanced coal technology; electric vehicles, advanced batteries and high-speed rail; smart grid technology; and more energy efficient industries, buildings, lighting, and appliances.

Get document in pdf.
NRDC's analysis of 2010 temperature data from the National Oceanographic and Atmospheric Administration's Historic Climatology Network reveal that the summer set heat records in many parts of the United States. Of the 1,218 weather stations in the contiguous U.S., with data going back to 1895, 153 locations recorded their hottest summer on record and nearly one in three recorded average temperatures among their five hottest on record.
The proliferation of Harmful Algal Blooms (HABs) is a matter of growing global environmental health concern. Climate change may be contributing to the conditions that allow these blooms to flourish.To address this rising tide of trouble, NRDC recommends increased support for research, adoption of improved policies and regulations related to monitoring for and responding to HABs, and several easy steps for protecting personal health and safety while at the beach.

Click here for endnotes. Get document in pdf.
Transitioning to low-carbon fuels is crucial to breaking America's dependence on oil and curbing global warming. But while some biofuels reduce pollution, others pollute more than the oil they replace. Unfortunately, the biggest government incentive program for biofuels -- the Volumetric Ethanol Excise Tax Credit (VEETC) -- fails to differentiate between biofuels, and has wasted $20 billion taxpayer dollars subsidizing a polluting corn ethanol industry. By subsidizing any type of ethanol, the VEETC comes at the expense of supporting clean energy technologies like wind, solar, and advanced biofuels -- made from sustainable crops like willow -- that create more green jobs and far less pollution. Congress is considering a 5-year extension of the VEETC that would cost taxpayers $31 billion. NRDC urges Congress to let the VEETC expire and replace it with a smarter, cheaper, and greener biofuels tax credit that rewards real environmental performance. Get document in pdf.
Climate change will have a significant impact on the sustainability of water supplies in the coming decades. An analysis performed by consulting firm Tetra Tech for NRDC examined the effects of global warming on water supply and demand in the contiguous United States. The study found that more than 1,100 counties -- one-third of all counties in the lower 48 -- will face higher risks of water shortages by mid-century as the result of global warming.

The Volumetric Ethanol Excise Tax Credit (VEETC) is little more than a government kickback for big oil to buy and blend corn ethanol that they are already required to purchase under the Renewable Fuel Standard. Over the last five years, we've paid oil companies more than $20 billion to obey this law. And now Congress is considering a five-year VEETC extension -- costing U.S. taxpayers another $31 billion. Instead of massive giveaways to big oil companies and old corn ethanol plants, Congress should support emerging and more competitive energy technologies in non-polluting wind, solar, geothermal and advanced biofuels that create many more times the green jobs we need and far less pollution. NRDC urges Congress to stop giving billions to two mature, mainstream, and polluting industries: big oil and old corn ethanol. Congress should allow the VEETC to expire at the end of the year.

Get document in pdf.
The Copenhagen Accord, hammered out in December by President Obama and leaders of more than two dozen key countries, is a significant step forward in forging international cooperation to tackle global warming.1 These signatories -- including the United States, China, India, the European Union, and Japan -- represent more than 80 percent of the world's global warming pollution from energy and deforestation. Also included are some of the nations most vulnerable to the impacts of climate change. More than 120 countries in the United Nations Framework Convention on Climate Change have accepted this agreement. Get document in pdf.
America's past experience with establishing regulations to curb pollution provides every reason to believe that enacting comprehensive climate and energy legislation will not only bring environmental and health benefits, but will also unlock technological innovation and boost our economy. Since the nation's first comprehensive environmental laws in the 1970s, hundreds of dangerous pollutants have been regulated, providing valuable health benefits from reduced exposure to certain toxic chemicals. At the same time, tens of thousands of jobs per year were created in the environmental protection industry, GDP more than tripled, and average household income grew by more than 45 percent. This impressive history of prosperity can be repeated with comprehensive clean energy and climate legislation. Without it, however, the United States will miss out on new employment opportunities and be left behind in the growing world market that rewards green innovation. Get document in pdf.

The Clean Air Act was designed to curb air pollutants and address new dangers as they are identified by modern science. Some critics claim that EPA needs direction from Congress before responding to new pollution threats, like the gases that contribute to global warming. But as the Supreme Court affirmed in Massachusetts v. EPA, Congress directed EPA to act on the science without waiting for legislators to pass new laws. By acting on global warming pollutants, the EPA is following the law and the science just as Congress intended.

Get document in pdf.
Federal Transportation Policy Director Deron Lovaas defines energy and climate security challenges and then describes a set of measures that a renewed transportation bill should include to help tackle them. Specifically, he describes the promise of higher fuel economy performance of cars and trucks, transitioning to a pluggable fleet of vehicles, and working with the unusually broad, bipartisan Mobility Choice coalition on a ten-point plan for delivering fuel-efficient transportation options – such as trains and buses -- to American consumers. Get document in pdf.
America needs comprehensive clean energy and climate legislation that will cap carbon pollution, create jobs with investments in clean energy, and increase our national security by reducing oil imports. These are urgent matters; halfway measures that would divert time and attention that should be spent on taking effective action need to be taken off the table. Congress needs to reject measures that appear to address the problem but could actually increase global warming pollution. A bill that deals solely with energy could make global warming pollution worse, would fall short on jobs and national security, and would cost taxpayers more than a comprehensive bill. An "energy-only" proposal is not the way to move forward. Get document in pdf.
For far too long our dependence on oil has undermined our economy and national security. We spend a billion dollars a day to import more than three billion barrels of oil each year, much of which comes from dangerous or unstable parts of the world. We can reduce by more than half the amount of oil we import and make strides toward energy independence by accelerating the transition to advanced, fuel-efficient and electric-powered cars and trucks and by increasing domestic oil production from existing oil fields through a process called carbon dioxide-enhanced oil recovery. Only a comprehensive approach that combines limits on carbon pollution with investment incentives to build a cleaner, low-carbon energy economy will reduce our dependence on imported oil and preserve and expand the jobs we need to make America more secure. Get document in pdf.
The American auto sector -- a longtime source of good-paying, high skills jobs -- is struggling under the weight of this recession. Making vehicles here in the United States that are cleaner and more fuel efficient and therefore more attractive amid rising oil prices represents an opportunity to restore Detroit to global leadership while simultaneously reducing imports of foreign oil and curbing global warming. Fuel efficiency is cleaner, cheaper, and faster than drilling to meet our nation's energy needs, and as this study demonstrates, it can also produce tens of thousands of high quality manufacturing jobs here at home. This report, released jointly with the Center for American Progress and the UAW, illustrates the value of adopting comprehensive clean energy and climate legislation to help retool factories to build the next generation of vehicles that will carry our nation toward a cleaner and more secure energy future. Get document in pdf.
Comprehensive energy legislation that includes a cap on global warming pollution will speed development of a new energy economy based on efficiency and clean energy. The automobile manufacturing industry can prosper from these changes if it shifts production from gas guzzlers to cleaner and more efficient cars and trucks. The climate protection bills passed by the House and being considered in the Senate can fund a rapid transition to clean vehicle manufacturing. When combined with strengthened fuel economy and pollution standards, the bills can ensure that U.S. manufacturers are producing the next generation of vehicles that consumers want. Get document in pdf.
Perfectly at home in one of the world's most forbidding environments, most polar bears drift along the Arctic on large chunks of floating ice, finding mates and hunting for seals. Without these thick rafts of sea ice, the world's largest bear will not survive. Yet at this moment, the polar bear's Arctic abitat is literally melting away beneath it due to global warming. The polar bear is also under pressure from industrial development and toxic chemicals. Over-hunting and commercial trade in polar bear body parts are making these threats worse. The international community must take swift action to protect the polar bear from global warming and commercial trade. The polar bear's Arctic habitat is rapidly disappearing due to global warming. The international community must take action to protect the polar bear from global warming and other man-made threats. Get document in pdf.
A comprehensive climate and energy bill that includes a cap to reduce emissions would provide the incentives that will create a foundation for the development of a clean energy economy in the United States.
What we eat matters. The food choices we make every day have a big effect on the environment. The good news is that even small changes in what we buy and eat can add up to real environmental benefits, including fewer toxic chemicals, reduced global warming emissions, and preservation of our ocean resources. Eating "green" can also mean eating fresher, healthier foods while reducing your grocery bill and supporting our farmers. Get document in pdf.
The American Clean Energy and Security Act, also known as the Waxman-Markey bill, has the major ingredients to generate millions of jobs, break our dependence on oil and reduce the pollution that causes global warming. Comprehensive energy and climate legislation will create the incentives necessary to build the clean energy economy and help make America a leader for the 21st century.
Testimony of David G. Hawkins, Director of Climate Programs, NRDC before the Senate Energy and Natural Resources Committee, on policy tools to build a clean energy economy and reduce global warming pollution, specifically with regards to the Clean Air Act, December 2, 2009. Get document in pdf.
Testimony of David Hawkins, Director of Climate Programs, NRDC, before the Senate Environment and Public Works Committee, Oct 29, 2009. Get document in pdf.
In recent years, scientists have added considerably to the large body of evidence that shows that human activity is changing the global climate, raising temperatures and affecting ecosystems around the world.
The United States took an important step toward economic recovery, environmental protection, and energy security when the House of Representatives passed the American Clean Energy and Security Act (ACES). This sound climate and clean energy legislation will protect the planet for less than the cost of a postage stamp a day per household, and represents a great investment in America's future — now it's up to the Senate to turn this bill into a law.
China is well-positioned to be a global leader in the development and deployment of carbon capture and sequestration (CSS)  technologies that -- with broad support and engagement from the international community -- can be an important tool for reducing carbon emissions as the world transitions to truly clean energy technologies.
Algae-derived gasoline, diesel and jet fuel sound like the imaginings of science fiction, but a growing number of entrepreneurs, investors, academics, and policy makers are working to develop the technologies needed to provide large quantities of biofuels with potentially minimal environmental impacts. This NRDC report takes the big picture view by creating a framework for understanding the environmental challenges and opportunities that lie ahead for this nascent industry.
Although there is little public discussion of the problem, disease outbreaks caused by contaminated water occur regularly. Researchers estimate that, including unreported cases, between 4 and 33 million waterborne gastrointestinal illnesses occur each year in the United States. Global warming is projected to increase the risk of more frequent and more widespread outbreaks of waterborne illnesses, due to higher temperatures and more severe weather events. To help prevent increased occurrence of water-related illnesses, the CDC should improve surveillance of waterborne disease outbreaks, the Environmental Protection Agency (EPA) should improve water quality regulations, and Congress should act to limit emissions of global warming pollutants. We need to act now to protect public health today while preparing for the impacts of climate change.
Get document in pdf.
America's national parks are some of the most spectacular and treasured places in the country. But these wild landscapes are confronting the greatest threat in their history – global warming. Rising temperatures are wreaking havoc in some of the nation's most pristine areas, and will continue to do so if we don't act quickly.
Energy efficiency is the most cost effective means for reducing global warming pollution. According to McKinsey and Company, the energy bill savings from efficiency investments could roughly offset the cost of implementing a mandatory carbon cap. And many of these investments already make sense economically: McKinsey estimates that a $50 billion per year investment could result in $1.2 trillion in energy bill savings by 2020 while reducing end-use energy consumption by about 23 percent of projected demand. In addition to saving Americans money on their utility bills, investments in energy efficiency would put downward pressure on electricity, natural gas, and carbon allowance prices (when a carbon cap has been established), while creating 600,000 to 900,000 new jobs. Establishing a reliable measurement for energy efficiency performance and rewarding success in improving performance will help America reach its full energy-saving potential. Get document in pdf.
ACID TEST, a film produced by NRDC, was made to raise awareness about the largely unknown problem of ocean acidification, which poses a fundamental challenge to life in the seas and the health of the entire planet. Like global warming, ocean acidification stems from the increase of carbon dioxide in the earth's atmosphere since the start of the Industrial Revolution.
Over the last decade, scientists have discovered that increased CO2 is actually changing the chemistry of the sea and proving harmful for many forms of marine life. This process is known as ocean acidification. A more acidic ocean could wipe out species, disrupt the food web and impact fishing, tourism and any other human endeavor that relies on the sea.
As the Senate takes up energy and climate legislation, many are considering the best approach to meet a strong cap on carbon emissions while assuring that carbon allowance prices remain reasonable and that market abuses are prevented. The core tools we need are a means to provide additional allowances to the market without breaking the law's emissions cap, and a robust set of market regulation safeguards against market abuse. With these tools, Congress can deter price manipulation and place effective limits on prices without compromising the law's vital climate protection objectives.
Get document in pdf.
If you're thinking of buying a hybrid, you're looking at a range of high-tech cars that get great gas mileage, cut polluting emissions and earn you a tax break. Find out what makes a hybrid such a good buy, and learn what's on the market.
Despite the numerous benefits that stem from increasing energy efficiency and distributing clean power generation technologies in the buildings sector, current levels of investment fall far short of what is achievable and necessary. In today's economic climate, many worthwhile projects are simply unable to obtain the financing they need and it is unclear whether existing government programs such as loan guarantees will be sufficient to overcome this shortfall. Creating a complementary Federal Energy Efficiency Financing Facility (FEEFF) to support investment in efficiency projects would provide access to much-needed capital and help move our nation toward a clean energy economy. Get document in pdf.
Testimony of David G. Hawkins, Director of Climate Programs, NRDC, before the Senate Environment and Public Works Committee Hearing on Moving America toward a Clean Energy Economy and Reducing Global Warming Pollution: Legislative Tools, July 7, 2009. Get document in pdf.
California's Sustainable Communities and Climate Protection Act, SB 375, is the nation's first legislation to link transportation and land use planning with global warming. SB 375 is an important step toward a cleaner, healthier, and more prosperous California. Locating housing closer to jobs and transit choices and creating walkable communities can reduce commute times, cut millions of tons of global warming pollution, and improve quality of life.
Two nations play a vital role in efforts to curb global warming and secure the world's energy supply: the United States of America and the People's Republic of China. Together, they account for more than 40 percent of global carbon dioxide emissions from fossil fuel use, more than 35 percent of the world's energy consumption, and more than 30 percent of the world's economic output, making their involvement in addressing the global warming crisis critical.
Reducing overall domestic emissions at least 20 percent below 2005 levels by 2020 and at least 80 percent by 2050 will require emissions reductions not only from large stationary sources of global warming pollution such as power plants, industrial
facilities, and fuel refineries, but also from those sources that are individually too small or dispersed to include under the cap, such as agricultural emissions from the use of nitrogen fertilizers. Similarly, there are means for sequestering carbon dioxide (CO2)—that is, absorbing it out of the atmosphere and storing it safely—in carbon "sinks" such as soils and forests that are difficult to account for under a cap. The United States must adopt alternative mechanisms such as mandatory policies, incentives, and domestic and international offsets to drive emissions reductions and carbon sequestration in these "uncapped sectors" both domestically and abroad. Get document in pdf.
We must prepare for--and prevent against--the worst impacts of global warming by acting now to protect our communities and natural systems. Fortunately, Congress is on the brink of considering legislation that can guard our natural resources and our health against global warming pollution. NRDC has developed a set of recommendations that can help policy makers put the best systems in place to protect our communities and natural resources. Get document in pdf.
Testimony of NRDC president Frances Beinecke, David G. Hawkins and David Doniger before the U.S. House of Representatives on the "American Clean Energy and Security Act of 2009"
The current economic crisis presents enormous challenges for American workers and virtually every sector of our economy. The crisis, however, also provides a tremendous opportunity to address the threat of global warming in a way that ensures long-term environmental and economic sustainability. In the next 20 years, the United States will invest more than $3 trillion in our energy infrastructure -- electric power plants, fuel refineries, and transmission and transportation infrastructure -- and trillions more on reducing the energy consumption of buildings, appliances, and vehicles. If we follow the Cap 2.0 policy recommendations, we can avert the growing climate crisis by reducing emissions of global warming pollution and redirect our resources toward cleaner and energy-efficient technologies that will strengthen our position in the global economy, create millions of quality jobs, and bolster our national security by cutting our reliance on fossil fuels. Get document in pdf.
California is leading the country in its effort to curb global warming with the implementation of the Global Warming Solutions Act of 2006 (AB 32). In December 2008, the California Air Resources Board unanimously adopted the state's plan outlining steps to a cleaner and more prosperous future. This visionary plan, the most comprehensive of its kind, will recharge California's economy, improve public health and air quality, help Californians use energy more efficiently, and make the state the hub of clean energy technology development -- all while curbing global warming. Get document in pdf.
While modest allowance price fluctuations are expected and can be beneficial, excessive volatility driven by unnecessary market uncertainty or market manipulation is problematic and should be avoided. This can be accomplished by including the following features in climate legislation: A comprehensive cap covering the broadest feasible set of emission sources; Banking of emission allowances; Effective carbon market regulation; Ample access to high quality offsets; Robust complementary measures to promote energy efficiency, cleaner transportation options, and energy supply technology transformation; An allowance price floor established through a reserve price in the primary allowance auction; A strategic offset and allowance reserve made available at a trigger price set to avoid undue economic harm. Get document in pdf.
Testimony of Roland J. Hwang, NRDC's Transportation Program Director, at the Senate Transportation and Housing Committee informational hearing on California's Proposed Low-Carbon Fuel Standard, March 16, 2009. Get document in pdf.
Testimony of David Doniger, senior attorney and policy director of the NRDC Climate Center, before the U.S. Environmental Protection Agency, Docket No. EPA–HQ–OAR–2006–0173, March 5, 2009 Get document in pdf.
Testimony of Roland J. Hwang, NRDC vehicles policy director and vehicle technology expert, before the U.S. Environmental Protection Agency, Docket ID No. EPA–HQ–OAR–2006–0173, March 5, 2009 Get document in pdf.

On March 4, 2009, Barbara Finamore testified before the Select Committee on Energy Independence and Global Warming in the United States House of Representatives. The hearing was titled, "Preparing for Copenhagen: How Developing Countries are Fighting Climate Change"

Get document in pdf.
For nearly 100 years, the United States has operated its transportation system with primarily one fuel: oil. As a result, the transportation sector is now the second largest source of U.S. global warming pollution, contributing 28 percent of all emissions. To solve global warming cost-effectively, we need a trio of policies to drive solutions in each of these areas: 1) an upstream cap on fuel emissions; 2) performance standards for clean, effi cient vehicles, clean fuels, and low-carbon transportation planning that we strengthen periodically; and 3) incentives to overcome market barriers to widespread adoption of low-carbon technologies, practices, and designs. Get document in pdf.
From rising sea levels and higher temperatures to more extreme weather events and ocean acidification, global warming pollution presents a serious threat to our already-stressed ocean systems. Treasured oceans and beaches, food staples, recreation, and employment are all at risk in the coming decades. To avoid the worst impacts, federal and state governments must protect our oceans by reducing global warming emissions and enacting policies that will boost the ability of natural systems to weather the ongoing and expected changes brought on by global warming and ocean acidification. Climate and energy legislation expected to be passed by Congress presents an opportunity to take a major step toward that goal. Get document in pdf.
America needs strong climate policy that will boost the economy and reduce dangerous global warming pollution. A key piece of successful climate legislation will be a carbon market that allows non-polluting companies to trade carbon credits. But unregulated or self-regulated trading involves important risks. Climate legislation should require strong carbon market regulations to ensure success. Get document in pdf.
America needs strong federal action to contain the threat of global warming. But a series of barriers stand in the way of the technology innovation needed to develop a clean energy economy at the lowest possible long-term cost to society. Strategically increasing research, development, and demonstration (known as RD&D) funding for low-carbon technologies can help to overcome these barriers and jumpstart innovation. Get document in pdf.
The buildings sector is the largest source of global warming pollution in the United States, including emissions from generating the electricity used in buildings. Buildings and the appliances within them currently account for roughly one-third of U.S. greenhouse gas (GHG) emissions, and that number is on the rise. Fortunately, buildings also offer the quickest and most cost-effective opportunity to reduce global warming pollution while yielding direct economic benefits, saving consumers money and boosting U.S. industry. Energy efficiency measures such as retrofitting existing buildings and increasing the energy efficiency of new buildings can generate net savings using technology that exists today. NRDC recommends a clear set of policy solutions for reaping the immediate benefits of building efficiency. Get document in pdf.
Images from a coal ash spill in Tennessee show the dangers of toxic sludge produced by coal-fired power plants.
While there is widespread support for the goal of reducing our emission of global warming pollution by 80 percent by 2050, there is a vigorous debate about the best means for reaching that goal. Advocates for a carbon tax suggest that it would be simpler and more transparent than a cap and invest system, but such arguments often compare a "real-world" cap and invest design with an idealized carbon tax. When factoring in the pressure for special accommodations in the legislative process that will undoubtedly face either system, a cap and invest program is preferable to implementing a carbon tax. The following list offers five reasons, including greater certainty where it counts and more flexibility where it is needed, why a cap and invest system will best help us meet the urgent goal of reducing global warming pollution. Get document in pdf.
Renewable electricity is the energy of the future — it can reduce global warming emissions, moderate the long-term cost of power and help ensure our energy independence and national security by phasing out fossil fuels. To realize these benefits, we must cap carbon emissions which will put a price on global warming pollution while simultaneously helping to launch emerging renewables into the marketplace. Get document in pdf.
Less than a week into office, President Obama announced monumental decisions that show America and the world that he will lead our country in a bold new direction to protect the environment and fight global warming.
Comprehensive climate legislation that caps greenhouse gas emissions while spurring a surge in clean energy investments is the best way to achieve the reductions necessary to avoid the most catastrophic consequences of global warming. Learn more about NRDC's policy recommendations for the next generation of climate legislation, Cap 2.0.
The global financial crisis presents challenges for the U.S. economy unlike any seen in generations. While spending alone will not deliver us from this difficult period of slowing economic activity, smart and targeted investment in repowering America can. We can create millions of jobs, improve our energy security, and reduce the harmful effects of climate change by putting a price on carbon emissions and investing in the industries that will form the base of our clean energy future. Get document in pdf.
We must focus our efforts on an economic recovery plan that provides needed short-term stimulus and lays the groundwork for a stable, long-term recovery. Enacting a cap and trade system to limit global warming pollution is an essential component of a comprehensive plan to repower America. Passing legislation to cap global warming pollution can spur investment, create millions of jobs, and help pull our lagging economy forward by providing the opportunity to borrow against the value of future pollution allowances and creating the market signals needed to trigger a surge of clean energy investments. Get document in pdf.
Quality time with family and friends, festive decorations and whirlwind shopping are important parts of the holiday season. With a few smart choices, you can do all of these things and help fight global warming.
Global warming is the single greatest threat to the survival of trout in America's interior west. If nothing is done to reduce human-produced greenhouse gas emissions, the primary culprit behind global warming, trout habitat in the Rocky Mountain region could be reduced by 50 percent or more by the end of the century, bringing serious economic consequences for those whose livelihoods depend on the fishing, recreation, and tourism industry.
Testimony of Michael Goo, Climate Legislative Director, Natural Resources Defense Council, before the Subcommittee on Energy and Air Quality, United States House of Representatives hearing on "The Carbon Capture and Storage Early Deployment Act," July 10, 2008.
California has the opportunity to combat global warming while simultaneously improving air quality and public health throughout the state. Measures being considered under the California Global Warming Solutions Act (AB 32) could save hundreds of lives and prevent thousands of other negative health impacts each year -- saving billions of dollars in healthcare costs.
Written testimony of George Peridas, Ph.D., Science Fellow, Climate Center, Natural Resources Defense Council, submitted to the Natural Resources Committee, Subcommittee on Energy and Mineral Resources, Unites States House of Representatives hearing on "Spinning Straw Into Black Gold: Enhanced Oil Recovery Using Carbon Dioxide," June 12th, 2008.
Testimony of Michael Goo, Climate Legislative Director, Natural Resources Defense Council, before the Subcommittee on Energy and Air Quality Committee on Energy and Commerce, United States House of Representatives hearing on legislative proposals to reduce greenhouse gas emissions, June 19, 2008.
Curbing global warming is the work of a generation; specifically, the work of millions of people, performing the jobs needed to build the green economy. Clean energy investments will create opportunities for welders, sheet metal workers, machinists, truck drivers, and others -- and the benefits of those new jobs would spread to a much wider swatch of the economy. The following fact sheets outline potential green job opportunities in a select number of states.
New research shows that if present trends continue, the total cost of global warming will be as high as 3.6 percent of gross domestic product (GDP). Four global warming impacts alone -- hurricane damage, real estate losses, energy costs, and water costs -- will come with a price tag of 1.8 percent of U.S. GDP, or almost $1.9 trillion annually (in today's dollars) by 2100. The longer we wait, the more painful -- and expensive -- the consequences will be.
Testimony of Michael Goo, Climate Legislative Director, Natural Resources Defense Council, before the Committee on Oversight and Government Reform, United States House of Representatives hearing on the "EPA's New Ozone Standards," May 20, 2008.
In June 2008, the U.S. Senate voted on but did not pass legislation to address the climate crisis. This page compiles NRDC analyses of many aspects of that bill. See also our analyses of the current legislation and the benefits of cap-and-trade policies.
We must start now to protect against and prepare for the effects of global warming on our world. Get document in pdf.
Testimony of Heather Taylor-Miesle, Deputy Legislative Director, Natural Resources Defense Council, to a subcommittee of the House Appropriations Committee regarding funding needs for various environmental agencies to combat global warming, March 13, 2008.
Human activities are already changing the climate of the American West. This report by the Rocky Mountain Climate Organization (RMCO) and the Natural Resources Defense Council (NRDC) shows how the West is being affected more by a changed climate than any other part of the United States outside of Alaska. Embracing available solutions at all levels of government is critical to minimizing further disruption of this region's climate and economy.
Coal mining has serious impacts on our health and the environment. Clean energy options such as energy efficiency can meet energy demands without the dangerous effects of coal. Get document in pdf.
Summary of testimony of David D. Doniger, Climate Center Policy Director, Natural Resources Defense Council, February 28, 2008.
The plug-in hybrid -- a new breed of hybrid that relies more heavily on electricity than gas -- uses bigger, longer-lasting hybrid batteries that can charge overnight on your home's electricity and power cars for up to 40 miles at one go.
Testimony of David Doniger, Policy Director, Climate Center, Natural Resources Defense Council, before the Environment and Public Works Committee, United States Senate on January 24, 2008.
How America and the world respond to global warming and our growing demand for energy -- and whether we respond in time -- will determine what kind of planet we have for generations to come. Fortunately, many of the technologies and policy tools we need to make the shift to cleaner energy solutions already exist, and we can deploy them without harming the economy. NRDC outlines six energy-sector opportunities that can help America reduce global warming pollution. The next step is decisive action by the U.S. government to facilitate these investments and reduce our global warming pollution the necessary 80 percent, or 10.6 billion tons, by 2050.
An Economic Blueprint for Solving Global Warming
Testimony of David Hawkins, Director, Climate Center, Natural Resources Defense Council, before the Committee on Environment and Public Works, United States Senate, Hearing on America's Climate Security Act of 2007, S. 2191, November 13, 2007.
Testimony of Frances Beinecke, President, Natural Resources Defense Council, before the Subcommittee on Public and Consumer Solutions to Global Warming and Wildlife Protection, Committee on Environment and Public Works, United States Senate, Hearing on America's Climate Security Act, October 24, 2007.
A changing climate means instability for the insurance industry. Get document in pdf.
September 2007 marks the 20th anniversary of the world's most effective environmental treaty -- the Montreal Protocol. Back from the Brink: How NRDC Helped Save the Ozone Layer describes how a team of NRDC scientists and lawyers played a crucial role in creating this landmark environmental protection.
California is ensuring a clean energy future by adopting the world's first greenhouse gas emissions performance standard for power plant investments. Senate Bill SB 368 requires that any new long-term financial investment in "baseload" generation resources -- those workhorse power plants that supply electricity around the clock -- made on behalf of California customers must be in clean energy sources. Get document in pdf.
Oil and gas drilling, coal mining and invasive development are combining with global warming's effects to wreak havoc on Alaska's vast, remote Arctic landscape. NRDC is working with Alaskan Native communities to protect this wilderness area and the whales, bears and other diverse wildlife that depend on it.
North America faces an energy crossroads. With the world fast approaching the end of cheap, plentiful conventional oil, we must choose between developing ever-dirtier sources of fossil fuels -- at great cost to our health and environment -- or setting a course for a more sustainable energy future of clean, renewable fuels.
Global warming is pushing wildlife over the brink. From melting sea-ice throughout the Arctic to increases in infectious diseases and loss of food, evidence of the impacts of global warming on wildlife is mounting. This index collects fact sheets on global warming's effects on threatened species.
Already a world leader in renewable energy use and tropical forest conservation, Costa Rica has declared the goal of becoming the world's first carbon neutral country. To achieve this goal, Costa Rica must reduce its dependence on oil and increase investment in domestic renewable energy production and demand reduction strategies. Get document in pdf.
California's Global Warming Solutions Act of 2006, AB 32, is the most ambitious global warming solutions law in the nation. The next step: putting in place specific measures to bring emissions levels back to 1990 levels by 2020 to meet AB 32's limit. This June 2007 report describes how California is protecting the state from global warming pollution while growing its economy and encouraging the innovative clean technology industry.
Statement of Daniel A. Lashof, NRDC's Climate Center Science Director, before the Committee on Energy and Commerce, House of Representatives on May 24, 2007.
Testimony of Antonia Herzog, Staff Scientist, Climate Center, before the Committee on Energy and Natural Resources, United States Senate on May 24, 2007.
Testimony of David Doniger, NRDC's Policy Director and Senior Attorney, before the Committee on Environment and Public Works on April 24, 2007.
Testimony of David G. Hawkins, NRDC's Climate Center Director, before the Committee on Energy and Natural Resources, Unites States Senate on April 16, 2007.
Testimony of Daniel A. Lashof, NRDC's Climate Center Science Director, before the Committee on Energy and Natural Resource, United States Senate on April 12, 2007.
Testimony of David G. Hawkins, NRDC's Climate Center Director, before the Subcommittee on Energy and Air Quality, Committee on Energy and Commerce, House of Representatives on March 6th, 2007.
Testimony of David G. Hawkins, NRDC's Climate Center Director, before the Subcommittee on Energy and Water Development, Committee on Appropriations, House of Representatives on February 28th, 2007.
New nuclear power plants are unlikely to provide a significant fraction of future U.S. needs for low-carbon energy. NRDC favors more practical, economical and environmentally sustainable approaches to reducing both U.S. and global carbon emissions, focusing on the widest possible implementation of end-use energy-efficiency improvements, and on policies to accelerate commercialization of clean, flexible, renewable energy technologies.
Key findings and implications of the Fourth Assessment of the Intergovernmental Panel on Climate Change.
Liquid coal is a polluting process that releases large quantities of global warming pollution into our air. America should instead pursue clean energy options such as efficiency, smart growth, and renewable fuels. Get document in pdf.
NRDC and a coalition of states took the case for curbing global pollution to the Supreme Court.
California makes history by becoming the first state in the nation to set concrete limits on statewide global warming pollution.
National parks in the American West face an unprecedented threat from climate change. Rising temperatures, prolonged drought, severe wildfires and diminished snowfall are already affecting these parks; without action to curb climate change, cherished Western landscapes could be drastically altered.
New Yorker writer Elizabeth Kolbert speaks with NRDC's Phil Gutis about storytelling's role in solving global warming.
Accelerated climate change may seem like a remote concern to most Floridians, but in fact, global warming threatens the beautiful coastal communities and tourist-driven prosperity the state is known for. This October 2001 NRDC report finds that global warming in Florida will lead to coastal floods, saltwater contamination of underground drinking water supplies, more frequent wildfires, declining crop yields, and severe deterioration of the state's unique Everglades and coral-reef ecosystems. While the worst effects won't come for several decades, the report makes it clear that state officials should begin preparing now and reduce the pollution that causes global warming.
Award-winning photographer Gary Braasch undertook his 'World View of Global Warming' project to document the impacts of global climate change, continent by continent. These photographs illustrate his visits to the Earth's polar caps, where temperature changes have so far been the most pronounced.
For additional policy documents, see the NRDC
Document Bank
.
For older publications available only in print, click
here
.
This Is Global Warming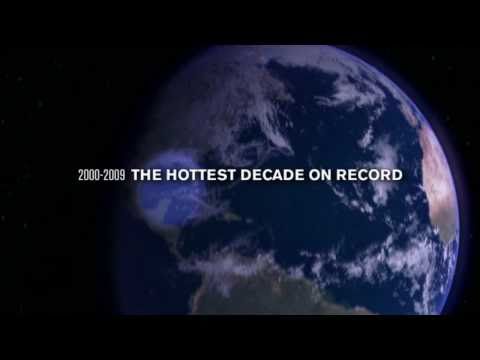 Watch the Video »
Our new video shows the effects of global warming in the world today.
NRDC Gets Top Ratings from the Charity Watchdogs
Charity Navigator awards NRDC its 4-star top rating.
Worth magazine named NRDC one of America's 100 best charities.
NRDC meets the highest standards of the Wise Giving Alliance of the Better Business Bureau.
Switchboard Blogs
posted by Barbara Finamore, 2/12/16
posted by Jake Schmidt, 2/12/16
posted by Briana Mordick, 2/5/16