Environmental Issues:

Global Warming
All Documents in Global Warming Tagged
gas prices
Low-Carbon Fuel Standard
Helping California Break Its Addiction to Oil
Fact Sheet

The best solution to dealing with volatile California gasoline prices is to use less oil and encourage greater investments in cleaner, alternative fuels that help diversify our fuel supply. California's low-carbon fuel standard is one of the state's key measures developed to do just that.

Hybrid Values
Find out what makes a hybrid such a good buy, and learn what's on the market.
Guide

If you're thinking of buying a hybrid, you're looking at a range of high-tech cars that get great gas mileage, cut polluting emissions and earn you a tax break. Find out what makes a hybrid such a good buy, and learn what's on the market.

Plug In for a Greener Future
A new breed of hybrid cars could play a big role in cutting global warming pollution.
Overview

The plug-in hybrid -- a new breed of hybrid that relies more heavily on electricity than gas -- uses bigger, longer-lasting hybrid batteries that can charge overnight on your home's electricity and power cars for up to 40 miles at one go.
Documents Tagged
gas prices

in All Sections
To curb America's perilous addiction to oil, we need effective government policies that will increase the availability of efficient vehicles and clean fuels and that will promote smart growth and public transit. This November 2012 paper updates NRDC's research identifying the states that are most vulnerable to spikes in oil prices -- and those states that are doing the most to break their addiction to oil.
More domestic oil drilling will have no effect on the current spike in gasoline prices. It's time to move beyond our dependence on oil and seek alternatives such as clean energy and fuel efficiency.
The toll from the April 20 explosion on the Deepwater Horizon oil rig in the Gulf of Mexico is devastating. Nearly 4 million barrels of oil have poured into Gulf waters,1 destroying fragile marine and coastal ecosystems and inflicting untold economic damages on businesses and residents in the Gulf region. The effects of this spill -- one of the largest in history -- will be felt for generations. Get document in pdf.
Clean energy is cheaper and cleaner than oil, and the amount of fuel we can get from clean energy measures dwarfs what can be scraped from drilling. New NRDC analysis shows that, unlike dirty fuel options, clean energy strategies can actually save drivers money while reducing our oil dependency and slashing global warming pollution from the transportation sector. Get document in pdf.
For additional policy documents, see the NRDC
Document Bank
.
For older publications available only in print, click
here
.
This Is Global Warming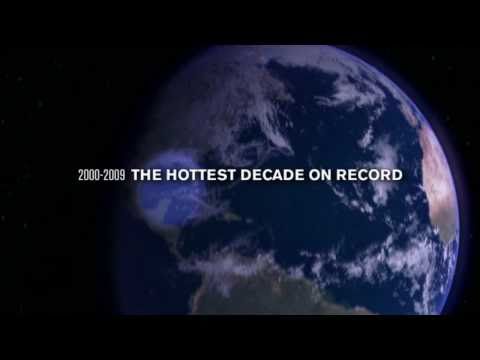 Watch the Video »
Our new video shows the effects of global warming in the world today.
NRDC Gets Top Ratings from the Charity Watchdogs
Charity Navigator awards NRDC its 4-star top rating.
Worth magazine named NRDC one of America's 100 best charities.
NRDC meets the highest standards of the Wise Giving Alliance of the Better Business Bureau.
Switchboard Blogs
posted by Briana Mordick, 2/5/16
posted by Pete Altman, 1/28/16
posted by Barbara Finamore, 1/27/16