Environmental Issues:

Global Warming
All Documents in Global Warming Tagged
drought
A hotter planet means dirtier air and water, more severe floods and droughts, more wildfires and other serious consequences.
Drought and dry conditions withering the western United States are likely to persist and intensify, jeapordizing the region's water supply and water quality, compromising the health of rivers and lakes, and increasing the risk of flooding for Western communities. This NRDC report breaks new ground by analyzing the effects of global warming on a full range of water management tools and offering recommendations to meet the challenge.
Cities across the United States should anticipate significant water-related vulnerabilities based on current carbon emission trends because of climate change, ranging from water shortages to more intense storms and floods to sea level rise.
Human activities are already changing the climate of the American West. This report by the Rocky Mountain Climate Organization (RMCO) and the Natural Resources Defense Council (NRDC) shows how the West is being affected more by a changed climate than any other part of the United States outside of Alaska. Embracing available solutions at all levels of government is critical to minimizing further disruption of this region's climate and economy.
Documents Tagged
drought

in All Sections
California has experienced multi-year droughts in the past and will again. As a state, we must prepare for these inevitable droughts if we are to continue to support our growing population, thriving economy, and healthy environment.
California is suffering from a third year of drought, with near-record-low reservoirs, mountain snowpack, soil moisture, and river runoff. As a direct result, far less water than usual is available for cities, farms, and natural ecosystems. There are far-reaching effects that will intensify if dry conditions persist. Several response strategies are available that will provide both near-term relief and long-term benefits.
Some observers wonder whether the long-term answer to California's drought lies in the ocean through the
promotion of seawater desalination. This paper offers an overview of the science and policy related to seawater desalination and demonstrates why this option is generally the least promising option for drought relief.
Snowpack, vital to California's water supply, has long replenished the state's reservoirs naturally in advance of the dry summer and fall months. Snowpack normally provides one-third of the water used by California's cities and farms each year. But if drought conditions persist, 2014's April snowpack measurements could be among the lowest since state snow surveys began in 1930.
For additional policy documents, see the NRDC
Document Bank
.
For older publications available only in print, click
here
.
This Is Global Warming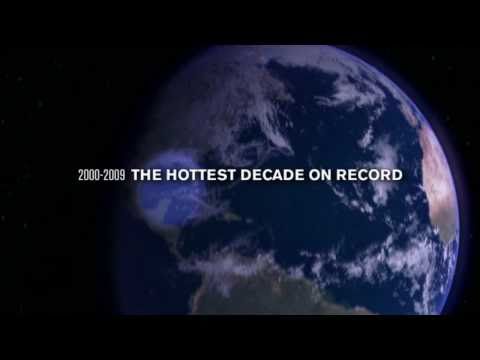 Watch the Video »
Our new video shows the effects of global warming in the world today.
NRDC Gets Top Ratings from the Charity Watchdogs
Charity Navigator awards NRDC its 4-star top rating.
Worth magazine named NRDC one of America's 100 best charities.
NRDC meets the highest standards of the Wise Giving Alliance of the Better Business Bureau.
Switchboard Blogs
posted by Barbara Finamore, 2/12/16
posted by Jake Schmidt, 2/12/16
posted by Briana Mordick, 2/5/16