Environmental Issues:

Global Warming
All Documents in Global Warming Tagged
biofuels
Solving global warming means investing in clean energy, green jobs and smart energy solutions. We can't afford delay. This five-step plan will repower, refuel and rebuild America, starting today.
Algae-derived gasoline, diesel and jet fuel sound like the imaginings of science fiction, but a growing number of entrepreneurs, investors, academics, and policy makers are working to develop the technologies needed to provide large quantities of biofuels with potentially minimal environmental impacts. This NRDC report takes the big picture view by creating a framework for understanding the environmental challenges and opportunities that lie ahead for this nascent industry.
North America faces an energy crossroads. With the world fast approaching the end of cheap, plentiful conventional oil, we must choose between developing ever-dirtier sources of fossil fuels -- at great cost to our health and environment -- or setting a course for a more sustainable energy future of clean, renewable fuels.
Already a world leader in renewable energy use and tropical forest conservation, Costa Rica has declared the goal of becoming the world's first carbon neutral country. To achieve this goal, Costa Rica must reduce its dependence on oil and increase investment in domestic renewable energy production and demand reduction strategies. Get document in pdf.
Documents Tagged
biofuels

in All Sections
Forests are for wild animals, fresh air, clean water, and hiking with our kids. But now industry wants to burn our forests for biomass electricity, polluting the air we breathe and stealing from future generations.
This guide for farmers and agricultural communities on the economic benefits of investment in renewable energy includes maps showing both existing renewable energy facilities and potential for development of renewable resources.
As cheap, plentiful conventional oil becomes a luxury of the past, we now face a choice: to set a course for a more sustainable energy future of clean, renewable fuels, or to develop ever-dirtier sources of transportation fuel derived from fossil fuels -- at an even greater cost to our health and environment. Looking for fuel in all the wrong places puts wildlands, air, water and climate at risk.
Large fuel purchasers are increasingly turning to biofuels to improve their environmental performance. These efforts are well intentioned but warrant caution. While biofuels can certainly provide environmental benefits, they can also cause severe damage if produced unsustainably, because biofuel feedstocks are inextricably linked to land, water, and wildlife.
For additional policy documents, see the NRDC
Document Bank
.
For older publications available only in print, click
here
.
This Is Global Warming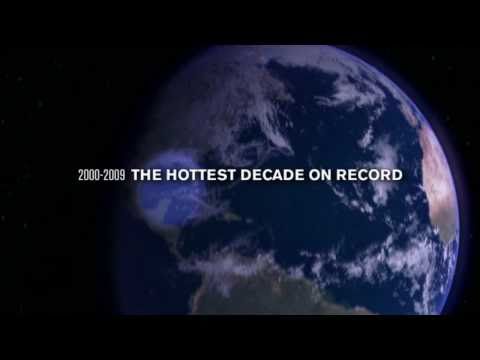 Watch the Video »
Our new video shows the effects of global warming in the world today.
NRDC Gets Top Ratings from the Charity Watchdogs
Charity Navigator awards NRDC its 4-star top rating.
Worth magazine named NRDC one of America's 100 best charities.
NRDC meets the highest standards of the Wise Giving Alliance of the Better Business Bureau.
Switchboard Blogs
posted by Lara Ettenson, 10/7/15
posted by David Doniger, 10/6/15
posted by Shelley Poticha, 10/6/15