Environmental Issues:

Global Warming
All Documents in Global Warming Tagged
tar sands
Driving It Home: Choosing the Right Path for Fueling North America's Transportation Future
Choosing the Right Path for Fueling North America's Transportation Future
Report

North America faces an energy crossroads. With the world fast approaching the end of cheap, plentiful conventional oil, we must choose between developing ever-dirtier sources of fossil fuels -- at great cost to our health and environment -- or setting a course for a more sustainable energy future of clean, renewable fuels.
Documents Tagged
tar sands

in All Sections
Crude oil produced from tar sands is one of the world's dirtiest and most environmentally destructive sources of fuel. With more tar sands flowing through pipelines, moving on railcars, and being processed at refineries, there is mounting evidence that people and communities in the vicinity of tar sands activity face substantial health and safety risks.
The proposed Keystone XL tar sands pipeline would pump up to 830,000 barrels per day of the world's dirtiest oil from Canada's Boreal forest straight through the heart of America's breadbasket to refineries on the Texas Gulf Coast. Building the 875-mile northern segment of Keystone XL would lead to a dramatic increase in the carbon pollution that worsens the effects of climate change.
Canadian pipeline company Enbridge Inc. appears to be reviving a previous pipeline plan that would take tar sands oil to central Canada and New England. Under the plan, the pipeline would carry Canadian tar sands oil, the dirtiest oil on the planet, through some of the most important natural and cultural places in Ontario, Quebec, Vermont, New Hampshire, and Maine.
One of the most misunderstood issues surrounding the proposed Keystone XL tar sands pipeline is the project's impact on U.S. gasoline prices. Pipeline supporters cite high gasoline prices as a reason to build the project. The truth is that Keystone XL is likely to both decrease the amount of gasoline produced in U.S. refineries for domestic markets, and increase the cost of producing it, leading to even higher prices at the pump. Get document in pdf.
For additional policy documents, see the NRDC
Document Bank
.
For older publications available only in print, click
here
.
Sign up for NRDC's online newsletter
This Is Global Warming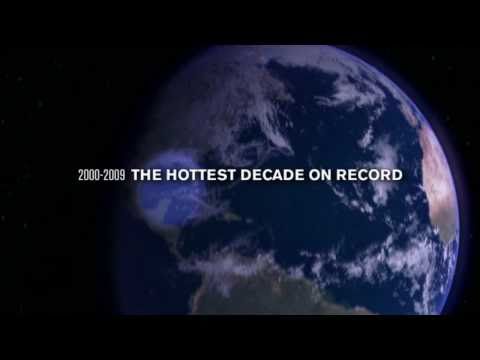 Watch the Video »
Our new video shows the effects of global warming in the world today.
NRDC Gets Top Ratings from the Charity Watchdogs
Charity Navigator awards NRDC its 4-star top rating.
Worth magazine named NRDC one of America's 100 best charities.
NRDC meets the highest standards of the Wise Giving Alliance of the Better Business Bureau.
Switchboard Blogs
posted by Jake Schmidt, 10/24/14
posted by Luis Martinez, 10/23/14
posted by David Goldston, 10/16/14