Environmental Issues:

Global Warming
All Documents in Global Warming Tagged
renewables
Cultivating Clean Energy
The Promise of Algae Biofuels
Issue Paper

Algae-derived gasoline, diesel and jet fuel sound like the imaginings of science fiction, but a growing number of entrepreneurs, investors, academics, and policy makers are working to develop the technologies needed to provide large quantities of biofuels with potentially minimal environmental impacts. This NRDC report takes the big picture view by creating a framework for understanding the environmental challenges and opportunities that lie ahead for this nascent industry.
Documents Tagged
renewables

in All Sections
This guide for farmers and agricultural communities on the economic benefits of investment in renewable energy includes maps showing both existing renewable energy facilities and potential for development of renewable resources.
North Dakota has a strong and diverse economy based on agriculture, energy, minerals, and tourism. Arguably the state with the greatest clean energy potential, North Dakota is in a prime position to become a key supplier of renewable energy and the tools to produce it -- provided that national policies are enacted to put America on the path to a clean energy future.

To secure its economic future, Arkansas has the opportunity to build a strong long-term economy on the solid foundation of its bountiful renewable resources. The state's vast areas of productive farmland, ample water, windy heights and favorable climate combine to give Arkansas the potential to become a national leader in producing the clean energy that America needs.
Within Missouri's borders, dispersed across the state, are vast resources of wind, land, and water—all the ingredients needed for Missouri to become a national leader in new energy development, creating tens of thousands of good jobs and substantial new sources of income for farmers. This June 2009 issue paper examines the potential for renewable energy resource development in Missouri and its benefits to rural communities.
For additional policy documents, see the NRDC
Document Bank
.
For older publications available only in print, click
here
.
This Is Global Warming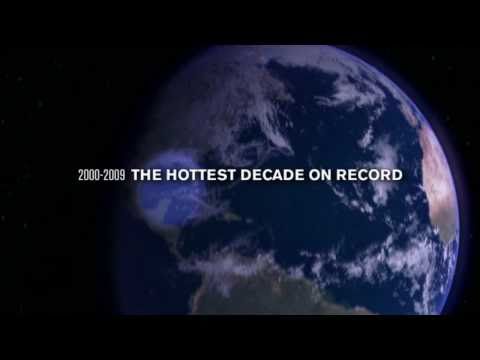 Watch the Video »
Our new video shows the effects of global warming in the world today.
NRDC Gets Top Ratings from the Charity Watchdogs
Charity Navigator awards NRDC its 4-star top rating.
Worth magazine named NRDC one of America's 100 best charities.
NRDC meets the highest standards of the Wise Giving Alliance of the Better Business Bureau.
Switchboard Blogs
posted by Briana Mordick, 2/5/16
posted by Pete Altman, 1/28/16
posted by Barbara Finamore, 1/27/16