Environmental Issues:

Global Warming
All Documents in Global Warming Tagged
health
A hotter planet means dirtier air and water, more severe floods and droughts, more wildfires and other serious consequences.
EPA's Standards for Carbon Pollution Will Protect Public Health

Global warming isn't just making our planet hotter. Scientific studies have also shown that our changing climate could mean more ozone pollution in some areas, intensifying health problems stemming from allergenic pollen such as ragweed. NRDC research, the first to map areas within the United States where ragweed and unhealthy ozone pollution overlap, shows that 110 million Americans live in areas with both ragweed and ozone problems.
Accelerated climate change may seem like a remote concern to most Floridians, but in fact, global warming threatens the beautiful coastal communities and tourist-driven prosperity the state is known for. This October 2001 NRDC report finds that global warming in Florida will lead to coastal floods, saltwater contamination of underground drinking water supplies, more frequent wildfires, declining crop yields, and severe deterioration of the state's unique Everglades and coral-reef ecosystems. While the worst effects won't come for several decades, the report makes it clear that state officials should begin preparing now and reduce the pollution that causes global warming.
Documents Tagged
health

in All Sections
Pesticides are designed to kill pests, but they don't stop there. People, pets, farmers, agriculture workers, and wildlife are all harmed by overuse, misuse, and even lawful use of these toxic chemicals.

The Regulations from the Executive in Need of Scrutiny ("REINS") Act (H.R. 10/S. 299), introduced by Rep. Davis (R-KY) and Sen. Paul (R-KY), would undo more than 100 years of safeguards by allowing just one chamber of Congress to block enforcement of existing statutory protections -- from worker safety, to public health, to Wall Street reform. This would make Congress the required arbiter of every technical question and business dispute, and would allow a single chamber of Congress to stop any regulation, no matter what the facts showed. The REINS Act would effectively rewrite virtually every environmental and other regulatory statute, making their requirements unenforceable. Get document in pdf.

The House Republican Leadership has declared war on public health and the environment. They have announced a series of votes this fall on rolling back vital safeguards that protect you and your family from some of the most toxic pollutants.

Much as Upton Sinclair's The Jungle led to passage of the Pure Food and Drug Act 0f 1906, and Rachel Carson's Silent Spring triggered bans of DDT and other toxins, the airing in February 1989 of the 60 Minutes broadcast, "A is for Apples" -- based in large part on NRDC publication, "Intolerable Risk: Pesticides in Our Children's Food" -- sparked a chain of events that led to critical improvements in food safety policy.
For additional policy documents, see the NRDC
Document Bank
.
For older publications available only in print, click
here
.
Sign up for NRDC's online newsletter
This Is Global Warming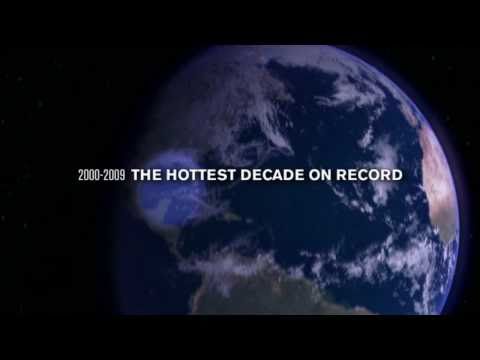 Watch the Video »
Our new video shows the effects of global warming in the world today.
NRDC Gets Top Ratings from the Charity Watchdogs
Charity Navigator awards NRDC its 4-star top rating.
Worth magazine named NRDC one of America's 100 best charities.
NRDC meets the highest standards of the Wise Giving Alliance of the Better Business Bureau.
Switchboard Blogs
posted by Rebecca Stanfield, 9/22/14
posted by Victoria Rome, 9/17/14
posted by Morgan Wyenn, 8/18/14