Environmental Issues:

Global Warming
All Documents in Global Warming Tagged
California
The best solution to dealing with volatile California gasoline prices is to use less oil and encourage greater investments in cleaner, alternative fuels that help diversify our fuel supply. California's low-carbon fuel standard is one of the state's key measures developed to do just that.
California has a track record of implementing pioneering clean energy policies that provide direct economic and public health benefits to the state's residents. AB 32, the Global Warming Solutions Act of 2006, continues this legacy by committing California to reducing greenhouse gas emissions to 1990 levels by 2020 -- roughly a 20 percent reduction -- through a suite of complementary policies.
Southern California, Sacramento, and San Diego have become the first three regions in America to adopt transportation plans specifically designed to reduce their greenhouse gas emissions, implementing California's landmark Sustainable Communities and Climate Protection Law (Senate Bill 375), passed in 2008.
California's Sustainable Communities and Climate Protection Act, SB 375, is the nation's first legislation to link transportation and land use planning with global warming. SB 375 is an important step toward a cleaner, healthier, and more prosperous California. Locating housing closer to jobs and transit choices and creating walkable communities can reduce commute times, cut millions of tons of global warming pollution, and improve quality of life.
Documents Tagged
California

in All Sections
Water scarcity has long been a fact of life across much of the southwestern United States. Changing climate patterns, growing populations, and over-tapped aquifer and river systems call for bold strategies to meet water supply needs for this region.
On April 4, 2011, Sarah Janssen and Victoria Rome of Natural Resources Defense Council sent a letter to Senator Curren Price, Chair of the California State Senate's Business, Professions, and Economic Development Committee, in support of SB 147 -- the Consumer Choice Fire Safety Act. Get document in pdf.
On July 7, 2009, Sarah Janssen, senior scientist at Natural Resources Defense Council, testified for SB 772 before the California Assembly Committee on Health. The bill would have banned the use of certain flame retardants in children's products. Get document in pdf.
On July 23, 2012, Sarah Janssen, senior scientist at Natural Resources Defense Council, testified before California's Department of Consumer Affairs in Sacramento where a public workshop was held on TB 117, the Upholstered Furniture Flammability Standard. Get document in pdf.
For additional policy documents, see the NRDC
Document Bank
.
For older publications available only in print, click
here
.
Sign up for NRDC's online newsletter
This Is Global Warming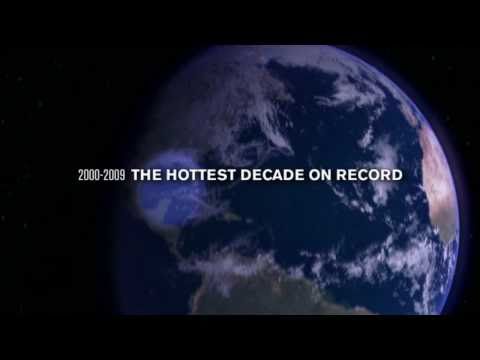 Watch the Video »
Our new video shows the effects of global warming in the world today.
NRDC Gets Top Ratings from the Charity Watchdogs
Charity Navigator awards NRDC its 4-star top rating.
Worth magazine named NRDC one of America's 100 best charities.
NRDC meets the highest standards of the Wise Giving Alliance of the Better Business Bureau.
Switchboard Blogs
posted by Aliya Haq, 5/16/13
posted by Ben Chou, 5/15/13
posted by Theo Spencer, 5/14/13