Environmental Issues:

Global Warming
All Documents in Global Warming Tagged
California
California has a track record of implementing pioneering clean energy policies that provide direct economic and public health benefits to the state's residents. AB 32, the Global Warming Solutions Act of 2006, continues this legacy by committing California to reducing greenhouse gas emissions to 1990 levels by 2020 -- roughly a 20 percent reduction -- through a suite of complementary policies.
Over the next ten years, California's Low Carbon Fuel Standard (LCFS), a program requiring the oil industry to cut its carbon pollution and to increase the use of clean fuels, could triple the use of alternative fuels from today's levels.
Since the adoption of the first-in-the-nation Low Carbon Fuel Standard (LCFS) in 2009, California continues to successfully reduce the carbon pollution of transportation fuels. This report looks at significant, concrete steps that the California oil industry can adopt today to curb its carbon emissions. These ready-to-deploy technologies could also go a long way to meeting the industry's responsibility under the LCFS.
The best solution to dealing with volatile California gasoline prices is to use less oil and encourage greater investments in cleaner, alternative fuels that help diversify our fuel supply. California's low-carbon fuel standard is one of the state's key measures developed to do just that.
Documents Tagged
California

in All Sections
California has experienced multi-year droughts in the past and will again. As a state, we must prepare for these inevitable droughts if we are to continue to support our growing population, thriving economy, and healthy environment.
California's businesses and residents have enjoyed decades of impressive financial and environmental benefits, thanks to the state's energy efficiency policies. However, the Golden State must significantly ramp up efficiency to tackle climate change and save residential, business, industrial, and agricultural consumers even more money while creating jobs and stimulating the economy.
California's marine protected area network made the state a national leader in ocean management and put it in a position to drive national policy on enforcement and compliance. Yet it currently trails Oregon and Washington in the use of up-to-date electronic systems for managing citations.
The West Coast could soon become a destination for huge volumes of tar sands crude oil -- one of the world's dirtiest fuels -- setting back efforts to combat climate change and exposing communities to significant new health and environmental risks. Call it a tar sands invasion.
For additional policy documents, see the NRDC
Document Bank
.
For older publications available only in print, click
here
.
This Is Global Warming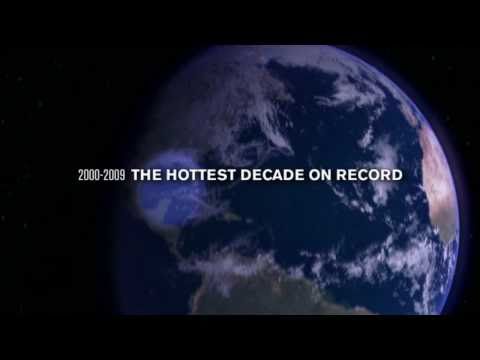 Watch the Video »
Our new video shows the effects of global warming in the world today.
NRDC Gets Top Ratings from the Charity Watchdogs
Charity Navigator awards NRDC its 4-star top rating.
Worth magazine named NRDC one of America's 100 best charities.
NRDC meets the highest standards of the Wise Giving Alliance of the Better Business Bureau.
Switchboard Blogs
posted by Barbara Finamore, 2/12/16
posted by Jake Schmidt, 2/12/16
posted by Briana Mordick, 2/5/16