Environmental Issues:

Global Warming
All Documents in Global Warming Tagged
California
The best solution to dealing with volatile California gasoline prices is to use less oil and encourage greater investments in cleaner, alternative fuels that help diversify our fuel supply. California's low-carbon fuel standard is one of the state's key measures developed to do just that.
California has a track record of implementing pioneering clean energy policies that provide direct economic and public health benefits to the state's residents. AB 32, the Global Warming Solutions Act of 2006, continues this legacy by committing California to reducing greenhouse gas emissions to 1990 levels by 2020 -- roughly a 20 percent reduction -- through a suite of complementary policies.
Southern California, Sacramento, and San Diego have become the first three regions in America to adopt transportation plans specifically designed to reduce their greenhouse gas emissions, implementing California's landmark Sustainable Communities and Climate Protection Law (Senate Bill 375), passed in 2008.
California's Sustainable Communities and Climate Protection Act, SB 375, is the nation's first legislation to link transportation and land use planning with global warming. SB 375 is an important step toward a cleaner, healthier, and more prosperous California. Locating housing closer to jobs and transit choices and creating walkable communities can reduce commute times, cut millions of tons of global warming pollution, and improve quality of life.
Documents Tagged
California

in All Sections
In the rush to transport land-locked unconventional new crude oil sources, old rail lines running through communities across America are now rattling with thousands of cars filled with crude oil. Federal regulators have few safeguards in place to protect communities and the environment from accidents, spills and explosions resulting from the race to move millions of barrels of crude by rail.
California is suffering from a third year of drought, with near-record-low reservoirs, mountain snowpack, soil moisture, and river runoff. As a direct result, far less water than usual is available for cities, farms, and natural ecosystems. There are far-reaching effects that will intensify if dry conditions persist. Several response strategies are available that will provide both near-term relief and long-term benefits.
Some observers wonder whether the long-term answer to California's drought lies in the ocean through the
promotion of seawater desalination. This paper offers an overview of the science and policy related to seawater desalination and demonstrates why this option is generally the least promising option for drought relief.
Snowpack, vital to California's water supply, has long replenished the state's reservoirs naturally in advance of the dry summer and fall months. Snowpack normally provides one-third of the water used by California's cities and farms each year. But if drought conditions persist, 2014's April snowpack measurements could be among the lowest since state snow surveys began in 1930.
For additional policy documents, see the NRDC
Document Bank
.
For older publications available only in print, click
here
.
Sign up for NRDC's online newsletter
This Is Global Warming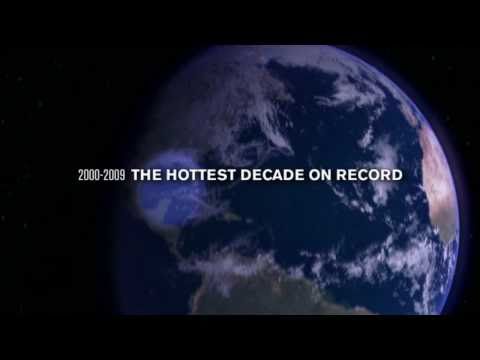 Watch the Video »
Our new video shows the effects of global warming in the world today.
NRDC Gets Top Ratings from the Charity Watchdogs
Charity Navigator awards NRDC its 4-star top rating.
Worth magazine named NRDC one of America's 100 best charities.
NRDC meets the highest standards of the Wise Giving Alliance of the Better Business Bureau.