Environmental Issues:

Global Warming
All Documents in Global Warming Tagged
EPA
People in every state are vulnerable to climate health threats -- from worsening air quality, extreme heat,
extreme precipitation and flooding, and greater exposure to dangerous diseases. The U.S. EPA proposed the Clean Power Plan, a historic effort to limit the carbon pollution emitted by power plants -- the biggest driver of climate change -- and protect public health.

The EPA found that by 2030, the power sector could reduce its emissions by 30 percent below 2005 levels under the Clean Power Plan, costing between $7.5 billion and $8.8 billion annually. But because the EPA uses conservative and outdated assumptions, the agency overstates the costs of compliance by $9 billion and shortchanges the potential to make even deeper critical carbon reductions.
David D. Doniger, policy director of the Climate Center at the Natural Resources Defense Council, testifies before the House Subcommittee on Regulatory Affairs, Stimulus Oversight and Government Spending on the effects of EPA's carbon pollution safeguards on small businesses. He explains that EPA's clean car and truck standards will save billions of dollars for American small businesses and families, and that EPA has exempted small businesses from construction permit requirements, which apply only to the nation's biggest polluters and require only available and affordable pollution controls. Get document in pdf.

It is important to understand that the EPA is one of our major success stories, representing vital problem-solving on a national scale, and that we should support the EPA doing its job.
Documents Tagged
EPA

in All Sections
The Ohio Environmental Protection Agency and the Public Utilities Commission of Ohio have asked stakeholders to provide guidance on the draft Clean Power Plan, the assumptions that went into setting Ohio's target, and to provide information that the agencies should consider in preparing the state;s comments to the U.S. Environmental Protection Agency. To that end, NRDC submits these comments on Ohio's carbon reduction opportunities under the Clean Power Plan.
The EPA's Clean Power Plan will, when in place, reduce carbon pollution by hundreds of millions of tons, cut emissions of harmful particle pollution, sulfur dioxide, and nitrogen oxides by hundreds of thousands of tons per year, and provide vital health protections to our most vulnerable citizens, such as children and older Americans.
NRDC works with Congress, the White House, courts and federal agencies to defend and expand the framework of U.S. environmental policies to safeguard the health of our communities and environment.
The public may think pesticides are only allowed onto store shelves and for use in agriculture and into consumer products if they have been approved by the U.S. Environmental Protection Agency (EPA) in a transparent and scientifically rigorous process. Recent investigations by NRDC, however, reveal a deeply flawed system, indicating that the public's trust is misplaced.
For additional policy documents, see the NRDC
Document Bank
.
For older publications available only in print, click
here
.
This Is Global Warming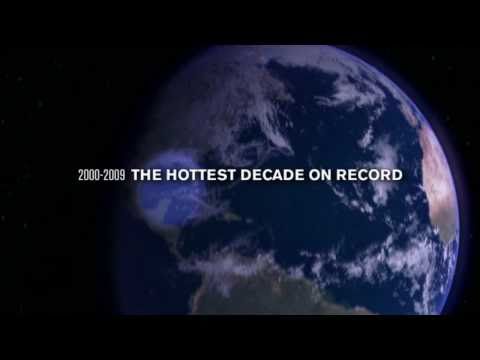 Watch the Video »
Our new video shows the effects of global warming in the world today.
NRDC Gets Top Ratings from the Charity Watchdogs
Charity Navigator awards NRDC its 4-star top rating.
Worth magazine named NRDC one of America's 100 best charities.
NRDC meets the highest standards of the Wise Giving Alliance of the Better Business Bureau.
Switchboard Blogs
posted by Briana Mordick, 2/5/16
posted by Pete Altman, 1/28/16
posted by Barbara Finamore, 1/27/16