Environmental Issues:

Global Warming
All Documents in Global Warming Tagged
EPA
David D. Doniger, policy director of the Climate Center at the Natural Resources Defense Council, testifies before the House Subcommittee on Regulatory Affairs, Stimulus Oversight and Government Spending on the effects of EPA's carbon pollution safeguards on small businesses. He explains that EPA's clean car and truck standards will save billions of dollars for American small businesses and families, and that EPA has exempted small businesses from construction permit requirements, which apply only to the nation's biggest polluters and require only available and affordable pollution controls. Get document in pdf.

It is important to understand that the EPA is one of our major success stories, representing vital problem-solving on a national scale, and that we should support the EPA doing its job.

California has the opportunity to combat global warming while simultaneously improving air quality and public health throughout the state. Measures being considered under the California Global Warming Solutions Act (AB 32) could save hundreds of lives and prevent thousands of other negative health impacts each year -- saving billions of dollars in healthcare costs.
California's Global Warming Solutions Act of 2006, AB 32, is the most ambitious global warming solutions law in the nation. The next step: putting in place specific measures to bring emissions levels back to 1990 levels by 2020 to meet AB 32's limit. This June 2007 report describes how California is protecting the state from global warming pollution while growing its economy and encouraging the innovative clean technology industry.
Documents Tagged
EPA

in All Sections
NRDC works with Congress, the White House, courts and federal agencies to defend and expand the framework of U.S. environmental policies to safeguard the health of our communities and environment.
The public may think pesticides are only allowed onto store shelves and for use in agriculture and into consumer products if they have been approved by the U.S. Environmental Protection Agency (EPA) in a transparent and scientifically rigorous process. Recent investigations by NRDC, however, reveal a deeply flawed system, indicating that the public's trust is misplaced.
NRDC's Dump Dirty Diesels Campaign has been a leader in local, state, national, and international efforts to solve the problem of dirty diesel exhaust. By focusing on reducing community exposure to dirty diesel exhaust in New York and California, advocating for national standards in Washington, and working with local partners around the world, NRDC has scored major victories on the path to cleaner air.

Long before organic foods were a staple product line for major grocers, the Natural Resources Defense Council (NRDC) was an advocate for pesticide-free products and dedicated itself to eliminating the unseen dangers of chemicals in our food. While we've achieved many successes, NRDC's Pesticides team continues to push the EPA to remove the most dangerous pesticides from the market and to educate consumers, food growers, and business leaders about sustainable alternatives. Get document in pdf.
For additional policy documents, see the NRDC
Document Bank
.
For older publications available only in print, click
here
.
Sign up for NRDC's online newsletter
This Is Global Warming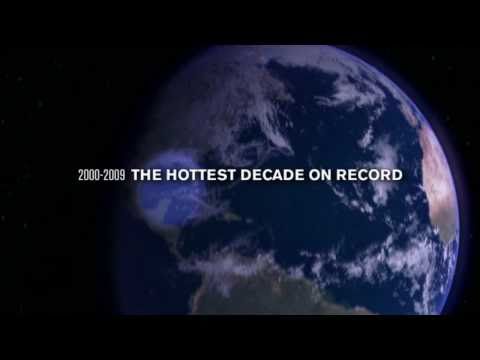 Watch the Video »
Our new video shows the effects of global warming in the world today.
NRDC Gets Top Ratings from the Charity Watchdogs
Charity Navigator awards NRDC its 4-star top rating.
Worth magazine named NRDC one of America's 100 best charities.
NRDC meets the highest standards of the Wise Giving Alliance of the Better Business Bureau.