Environmental Issues:

Global Warming
All Documents in Global Warming Tagged
oil
Testimony of George Peridas on "Spinning Straw Into Black Gold: Enhanced Oil Recovery Using Carbon Dioxide"
Testimony

Written testimony of George Peridas, Ph.D., Science Fellow, Climate Center, Natural Resources Defense Council, submitted to the Natural Resources Committee, Subcommittee on Energy and Mineral Resources, Unites States House of Representatives hearing on "Spinning Straw Into Black Gold: Enhanced Oil Recovery Using Carbon Dioxide," June 12th, 2008.
Oil and gas drilling, coal mining and invasive development are combining with global warming's effects to wreak havoc on Alaska's vast, remote Arctic landscape. NRDC is working with Alaskan Native communities to protect this wilderness area and the whales, bears and other diverse wildlife that depend on it.
Documents Tagged
oil

in All Sections
In the rush to transport land-locked unconventional new crude oil sources, old rail lines running through communities across America are now rattling with thousands of cars filled with crude oil. Federal regulators have few safeguards in place to protect communities and the environment from accidents, spills and explosions resulting from the race to move millions of barrels of crude by rail.
In August 2012, Royal Dutch Shell Oil (Shell) plans to begin exploratory drilling in the Arctic Ocean off Alaska's northern coast. This paper argues that drilling and related industrial activity would create an unacceptable risk of irreparable damage to this unique part of the planet and should be postponed until comprehensive research can be performed and a credible system for responding to spills is put into place.
Drilling for oil in America's premier wildlife sanctuary would deface the pristine landscape and threaten Alaskan wildlife.
To curb America's perilous addiction to oil, we need effective government policies that will increase the availability of efficient vehicles and clean fuels and that will promote smart growth and public transit. This November 2012 paper updates NRDC's research identifying the states that are most vulnerable to spikes in oil prices -- and those states that are doing the most to break their addiction to oil.
For additional policy documents, see the NRDC
Document Bank
.
For older publications available only in print, click
here
.
Sign up for NRDC's online newsletter
This Is Global Warming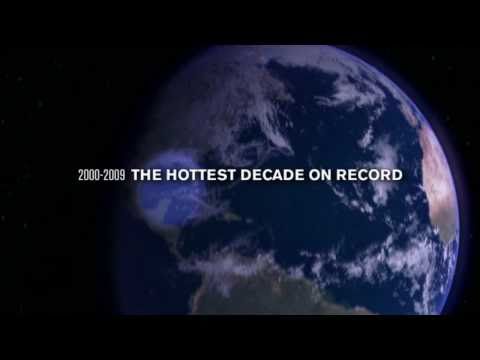 Watch the Video »
Our new video shows the effects of global warming in the world today.
NRDC Gets Top Ratings from the Charity Watchdogs
Charity Navigator awards NRDC its 4-star top rating.
Worth magazine named NRDC one of America's 100 best charities.
NRDC meets the highest standards of the Wise Giving Alliance of the Better Business Bureau.
Switchboard Blogs
posted by Jake Schmidt, 10/24/14
posted by Luis Martinez, 10/23/14
posted by David Goldston, 10/16/14