Environmental Issues:

Global Warming
All Documents in Global Warming Tagged
green jobs
The president has laid out a comprehensive National Climate Plan to curb pollution, expand clean energy, and make our communities more resilient. The plan also presents a tremendous economic opportunity for businesses, communities, states, and our country.

Job Opportunities in a Green Economy
States can gain from fighting global warming
Fact Sheet

Curbing global warming is the work of a generation; specifically, the work of millions of people, performing the jobs needed to build the green economy. Clean energy investments will create opportunities for welders, sheet metal workers, machinists, truck drivers, and others -- and the benefits of those new jobs would spread to a much wider swatch of the economy. The following fact sheets outline potential green job opportunities in a select number of states.
Documents Tagged
green jobs

in All Sections
Harnessing clean and renewable energy sources can help meet energy needs in a sustainable way and the growth of wind and solar power in India offers tremendous opportunities to create domestic jobs.
California already leads the nation in green jobs creation, and increasing recycling and the industry that supports it will create even more jobs.
Four important federal tax incentives driving critical energy-saving gains unfortunately expired at the end of 2013. It is essential that Congress extend the energy efficiency incentives created under the Energy Policy Act of 2005 in order to ensure continued growth of America's cheapest fuel source, energy efficiency, creating tens of thousands of new jobs throughout the country. Failure to act would increase dangerous pollution, sacrifice employment growth, and stifle U.S. innovation and competiveness.
Clean energy and energy efficiency have provided a robust source for economic growth and innovation during difficult times and we should not reverse course. The impending budget sequester and expiring tax incentives will significantly reduce investment In technologies like wind and solar power, electric vehicles and weatherization. This will harm efforts to create new jobs, invent new technologies, and reduce energy costs while incentivizing utilities to pursue dirtier energy at the expense of health and the environment. Congress should close tax loopholes that are no longer needed, not cut programs that are already revitalizing the economy. Get document in pdf.
For additional policy documents, see the NRDC
Document Bank
.
For older publications available only in print, click
here
.
This Is Global Warming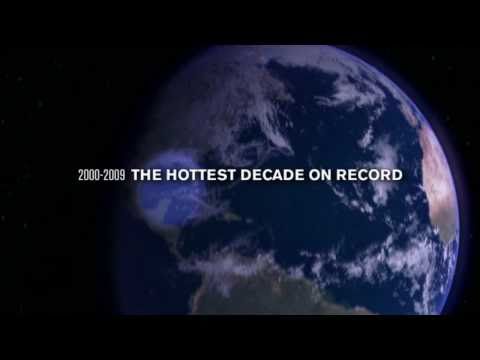 Watch the Video »
Our new video shows the effects of global warming in the world today.
NRDC Gets Top Ratings from the Charity Watchdogs
Charity Navigator awards NRDC its 4-star top rating.
Worth magazine named NRDC one of America's 100 best charities.
NRDC meets the highest standards of the Wise Giving Alliance of the Better Business Bureau.
Switchboard Blogs
posted by Briana Mordick, 2/5/16
posted by Pete Altman, 1/28/16
posted by Barbara Finamore, 1/27/16