Environmental Issues:

Global Warming
All Documents in Global Warming Tagged
water
Climate Change and Water Resource Management
Adaptation Strategies for Protecting People and the Environment
Fact Sheet

From urban and agricultural water supplies to flood management and aquatic ecosystem protection, global warming is affecting all aspects of water resource management in the United States. Rising temperatures, loss of snowpack, escalating size and frequency of flood events, and rising sea levels are just some of the impacts of climate change that have broad implications for the management of water resources. Reducing the global warming pollution that causes climate change is a critical step we must take, but water resource managers and elected officials must act now to prepare for the impacts of the warming that have already occurred or are unavoidable. Get document in pdf.

Thirsty for Answers
Preparing for the Water-related Impacts of Climate Change in American Cities
Guide

Cities across the United States should anticipate significant water-related vulnerabilities based on current carbon emission trends because of climate change, ranging from water shortages to more intense storms and floods to sea level rise.

Rising Tide of Illness: How Global Warming Could Increase the Threat of Waterborne Diseases
Fact Sheet

Although there is little public discussion of the problem, disease outbreaks caused by contaminated water occur regularly. Researchers estimate that, including unreported cases, between 4 and 33 million waterborne gastrointestinal illnesses occur each year in the United States. Global warming is projected to increase the risk of more frequent and more widespread outbreaks of waterborne illnesses, due to higher temperatures and more severe weather events. To help prevent increased occurrence of water-related illnesses, the CDC should improve surveillance of waterborne disease outbreaks, the Environmental Protection Agency (EPA) should improve water quality regulations, and Congress should act to limit emissions of global warming pollutants. We need to act now to protect public health today while preparing for the impacts of climate change.
Get document in pdf.
Documents Tagged
water

in All Sections
Irrigated agriculture is important to California, and draws upon roughly 80 percent of the state's developed water supplies. The industry produces diverse and important commodities, and employs thousands of people across a broad swath of the state. In recognition of its importance, the Agricultural Water Management Planning Act requires large irrigation districts to create comprehensive plans for their water futures.
Around the world, temperatures are rising and sources of freshwater are becoming increasingly unpredictable. Two and a half billion people already lack access to basic sanitation, and nearly one billion people lack access to safe drinking water. Adding to the problem, global warming is expected to lead to more floods and more droughts, both of which reduce the availability of safe, clean freshwater for drinking, sanitation, irrigation and other basic needs. Fortunately, there are technologies such as waterless toilets and rainwater harvesting that can be deployed immediately -- and cost-effectively -- to improve sanitation, protect existing supplies of freshwater, and create new sources of safe water. Get document in pdf.
As climate change affects communities across the U.S., some states are leading the way in preparing for the impacts on water resources. These states are reducing carbon pollution and planning for climate change impacts. Yet many states are not acting and remain woefully unprepared. NRDC's first-of-its-kind state-by-state analysis examines climate preparedness levels in all states, revealing nation's best and worst.
Chile's environmental review of large energy projects has been a repeated source of conflict for communities, companies, and the government. Large and harmful projects, such as the Bio Bio dams in the 1990s, the Barrancones coal plant in 2010, and the current proposed HidroAysén mega-dam complex in Patagonia, were evaluated under a fundamentally flawed system. This inadequate system does not conform to international standards and it often fails to fully assess the environmental impacts or improve the quality of projects. The Chilean parliament revised the environmental review law in late 2010 to address some of the most problematic issues. But these changes are limited and came too late for the controversial proposed HidroAysén dam project, which is fatally flawed and should not be built. Chile should further reform its environmental review system to bring it in line with international standards and reduce potential risk around future projects. Get document in pdf.
For additional policy documents, see the NRDC
Document Bank
.
For older publications available only in print, click
here
.
Sign up for NRDC's online newsletter
This Is Global Warming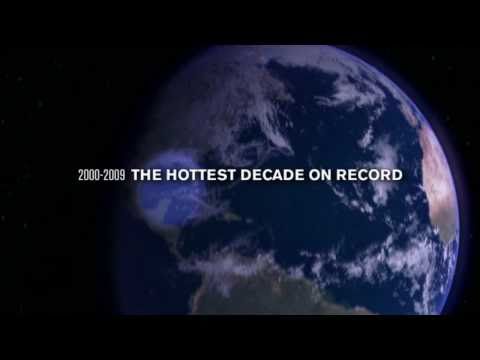 Watch the Video »
Our new video shows the effects of global warming in the world today.
NRDC Gets Top Ratings from the Charity Watchdogs
Charity Navigator awards NRDC its 4-star top rating.
Worth magazine named NRDC one of America's 100 best charities.
NRDC meets the highest standards of the Wise Giving Alliance of the Better Business Bureau.