Environmental Issues:

Global Warming
All Documents in Global Warming Tagged
water
Climate Change and Water Resource Management
Adaptation Strategies for Protecting People and the Environment
Fact Sheet

From urban and agricultural water supplies to flood management and aquatic ecosystem protection, global warming is affecting all aspects of water resource management in the United States. Rising temperatures, loss of snowpack, escalating size and frequency of flood events, and rising sea levels are just some of the impacts of climate change that have broad implications for the management of water resources. Reducing the global warming pollution that causes climate change is a critical step we must take, but water resource managers and elected officials must act now to prepare for the impacts of the warming that have already occurred or are unavoidable. Get document in pdf.

Thirsty for Answers
Preparing for the Water-related Impacts of Climate Change in American Cities
Guide

Cities across the United States should anticipate significant water-related vulnerabilities based on current carbon emission trends because of climate change, ranging from water shortages to more intense storms and floods to sea level rise.

Rising Tide of Illness: How Global Warming Could Increase the Threat of Waterborne Diseases
Fact Sheet

Although there is little public discussion of the problem, disease outbreaks caused by contaminated water occur regularly. Researchers estimate that, including unreported cases, between 4 and 33 million waterborne gastrointestinal illnesses occur each year in the United States. Global warming is projected to increase the risk of more frequent and more widespread outbreaks of waterborne illnesses, due to higher temperatures and more severe weather events. To help prevent increased occurrence of water-related illnesses, the CDC should improve surveillance of waterborne disease outbreaks, the Environmental Protection Agency (EPA) should improve water quality regulations, and Congress should act to limit emissions of global warming pollutants. We need to act now to protect public health today while preparing for the impacts of climate change.
Get document in pdf.
Documents Tagged
water

in All Sections
NRDC examined the carbon capture and water-holding benefits of soil stewardship methods to increase soil organic matter in the 10 highest-value-producing agricultural states in the United States. This analysis estimates that using cover crops on just half of the acres devoted to the nation's two most ubiquitous crops -- corn and soybeans -- in those top 10 states could help capture more than 19 million metric tons of carbon each year and help soils retain an additional trillion gallons of water.
The Administration should continue to move forward to strengthen protection for the waters that so many communities depend upon for drinking, swimming, fishing and economic activity.
In July 2014, the Philadelphia Water Department (PWD) launched an innovative competitive grant program to encourage the development of green infrastructure on private property. Green infrastructure practices -- which include trees, rain gardens, green roofs, and porous pavement -- restore the landscape's ability to retain stormwater, keeping polluted runoff out of municipal systems and out of waterways, rivers, and oceans.
In many parts of the United States, cities and suburbs -- and the wastewater and stormwater utilities that serve them -- are among the largest sources of water pollution. They need hundreds of billions of dollars to repair, maintain, and improve their infrastructure to comply with Clean Water Act standards that protect public health and the environment.
For additional policy documents, see the NRDC
Document Bank
.
For older publications available only in print, click
here
.
This Is Global Warming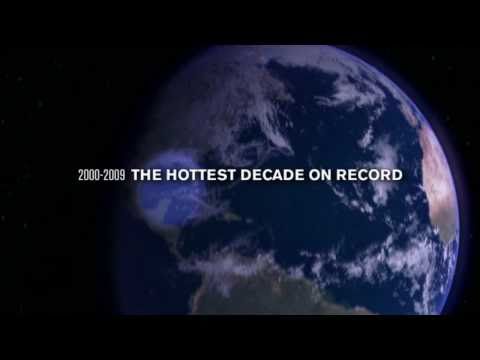 Watch the Video »
Our new video shows the effects of global warming in the world today.
NRDC Gets Top Ratings from the Charity Watchdogs
Charity Navigator awards NRDC its 4-star top rating.
Worth magazine named NRDC one of America's 100 best charities.
NRDC meets the highest standards of the Wise Giving Alliance of the Better Business Bureau.
Switchboard Blogs
posted by Briana Mordick, 2/5/16
posted by Pete Altman, 1/28/16
posted by Barbara Finamore, 1/27/16