Environmental Issues:

Global Warming
All Documents in Global Warming Tagged
global warming emissions
California has a track record of implementing pioneering clean energy policies that provide direct economic and public health benefits to the state's residents. AB 32, the Global Warming Solutions Act of 2006, continues this legacy by committing California to reducing greenhouse gas emissions to 1990 levels by 2020 -- roughly a 20 percent reduction -- through a suite of complementary policies.
The best solution to dealing with volatile California gasoline prices is to use less oil and encourage greater investments in cleaner, alternative fuels that help diversify our fuel supply. California's low-carbon fuel standard is one of the state's key measures developed to do just that.
Testimony of David Doniger, senior attorney and policy director of the NRDC Climate Center, before the U.S. Environmental Protection Agency, Docket No. EPA–HQ–OAR–2006–0173, March 5, 2009 Get document in pdf.
Testimony of Roland J. Hwang, NRDC vehicles policy director and vehicle technology expert, before the U.S. Environmental Protection Agency, Docket ID No. EPA–HQ–OAR–2006–0173, March 5, 2009 Get document in pdf.
Documents Tagged
global warming emissions

in All Sections
At the 20th anniversary of the 1992 Rio Earth Summit -- Earth Summit 2012  -- countries, companies, cities, and individuals need to commit to increasing the amount of wind, solar, geothermal, tidal, and wave power throughout the world, to 15 percent of total electricity by 2020 -- more than doubling what is predicted under current trends.
The United States is the world's second-largest emitter of global warming pollution, currently pumping approximately 7 billion tons of greenhouse gases (GHGs) into the atmosphere every year. U.S. residents have a "carbon footprint" that is more than 20 times larger than people living in many developing countries. If Americans adopted a series of simple inexpensive emissions-reducing measures in the areas of transportation, household energy consumption, diet, and waste over the next ten years, the U.S. could avoid 1 billion tons of emissions in 2020 and save money. Behavioral change and personal action -- in addition to responsible policymaking and technological innovation -- are critical to any successful effort to curb greenhouse gas pollution and avoid the worst impacts of climate change. Get document in pdf.
California has the opportunity to combat global warming while simultaneously improving air quality and public health throughout the state. Measures being considered under the California Global Warming Solutions Act (AB 32) could save hundreds of lives and prevent thousands of other negative health impacts each year -- saving billions of dollars in healthcare costs.
Testimony of Michael Goo, Climate Legislative Director, Natural Resources Defense Council, before the Subcommittee on Energy and Air Quality Committee on Energy and Commerce, United States House of Representatives hearing on legislative proposals to reduce greenhouse gas emissions, June 19, 2008.
For additional policy documents, see the NRDC
Document Bank
.
For older publications available only in print, click
here
.
This Is Global Warming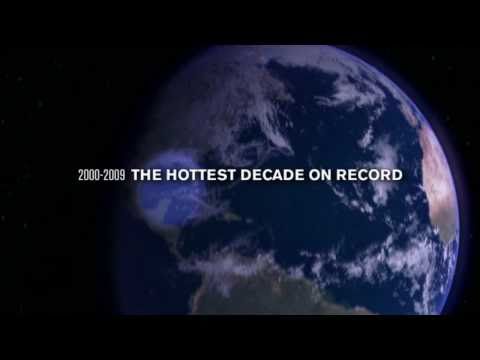 Watch the Video »
Our new video shows the effects of global warming in the world today.
NRDC Gets Top Ratings from the Charity Watchdogs
Charity Navigator awards NRDC its 4-star top rating.
Worth magazine named NRDC one of America's 100 best charities.
NRDC meets the highest standards of the Wise Giving Alliance of the Better Business Bureau.
Switchboard Blogs
posted by Barbara Finamore, 2/12/16
posted by Jake Schmidt, 2/12/16
posted by Briana Mordick, 2/5/16