Environmental Issues:

Global Warming
All Documents in Global Warming Tagged
green buildings
Solar Electric Energy for Your Stadium or Arena
A Guide to Understanding the Opportunities of On-Site Photovoltaic Solar Power Generation
Report

Major League Baseball, the National Football League, the National Basketball Association, the National Hockey League, and Major League Soccer recently distributed this solar development guide produced on their behalf by NRDC and Bonneville Environmental Foundation outlining the work necessary for each stadium to add on-site solar power generation to its energy mix.

The New Energy Economy
Putting America on the Path to Solving Global Warming
Issue Paper

How America and the world respond to global warming and our growing demand for energy -- and whether we respond in time -- will determine what kind of planet we have for generations to come. Fortunately, many of the technologies and policy tools we need to make the shift to cleaner energy solutions already exist, and we can deploy them without harming the economy. NRDC outlines six energy-sector opportunities that can help America reduce global warming pollution. The next step is decisive action by the U.S. government to facilitate these investments and reduce our global warming pollution the necessary 80 percent, or 10.6 billion tons, by 2050.

An Economic Blueprint for Solving Global Warming
Net Cost of Solutions is Low, Quick Government Action Needed
Overview

An Economic Blueprint for Solving Global Warming
Documents Tagged
green buildings

in All Sections
The Green Communities Initiative, a project of NRDC and Enterprise Community Partners, will build thousands of affordable, environmentally friendly homes across the country.
When it comes to energy efficiency, NRDC practices what it preaches with energy-efficient and green design features in each of our four offices. Since beginning the greening of our offices in 1988, we have achieved numerous economic and environmental benefits, including keeping millions of pounds of global warming pollution out of the atmosphere.
A new approach to homebuilding saves trees and energy -- and makes for economical, comfortable homes.
This guided tour through NRDC's office in Southern California illustrates the latest in green building design and practices. We chose a 1920s-era structure in Santa Monica's pedestrian center to take advantage of existing services like transit and to avoid building on undeveloped land. Then we redesigned it to conserve water and energy and showcase environmentally sound materials. On the ground floor, we constructed an environmental learning center. Take a look!
For additional policy documents, see the NRDC
Document Bank
.
For older publications available only in print, click
here
.
Sign up for NRDC's online newsletter
This Is Global Warming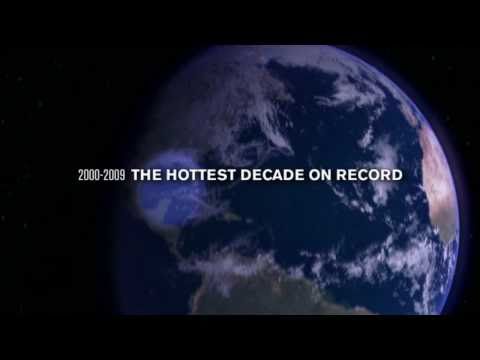 Watch the Video »
Our new video shows the effects of global warming in the world today.
NRDC Gets Top Ratings from the Charity Watchdogs
Charity Navigator awards NRDC its 4-star top rating.
Worth magazine named NRDC one of America's 100 best charities.
NRDC meets the highest standards of the Wise Giving Alliance of the Better Business Bureau.
Switchboard Blogs
posted by Aliya Haq, 5/16/13
posted by Ben Chou, 5/15/13
posted by Theo Spencer, 5/14/13