Environmental Issues:

Global Warming
All Documents in Global Warming Tagged
livestock
Hotter and Drier
The West's Changed Climate
Report

Human activities are already changing the climate of the American West. This report by the Rocky Mountain Climate Organization (RMCO) and the Natural Resources Defense Council (NRDC) shows how the West is being affected more by a changed climate than any other part of the United States outside of Alaska. Embracing available solutions at all levels of government is critical to minimizing further disruption of this region's climate and economy.

The New Energy Economy
Putting America on the Path to Solving Global Warming
Issue Paper

How America and the world respond to global warming and our growing demand for energy -- and whether we respond in time -- will determine what kind of planet we have for generations to come. Fortunately, many of the technologies and policy tools we need to make the shift to cleaner energy solutions already exist, and we can deploy them without harming the economy. NRDC outlines six energy-sector opportunities that can help America reduce global warming pollution. The next step is decisive action by the U.S. government to facilitate these investments and reduce our global warming pollution the necessary 80 percent, or 10.6 billion tons, by 2050.

An Economic Blueprint for Solving Global Warming
Net Cost of Solutions is Low, Quick Government Action Needed
Overview

An Economic Blueprint for Solving Global Warming
Documents Tagged
livestock

in All Sections
Antibiotics are not necessary for livestock production but they are essential to modern medicine. Find out why they are used on farms, the problems they pose and what you can do to keep you and your family healthy.
Progressive ranchers are rejecting the old practice of slaughtering large carnivores to protect livestock. Instead, they are using new technology and old methods of animal husbandry to coexist with carnivores.
Between 2001 and 2010, the FDA quietly reviewed the safety of 30 penicillin and tetracycline antibiotic feed additives approved for "nontherapeutic use". FDA's scientific reviewers' findings show that none of these products would likely be approvable as new additives for nontherapeutic livestock use if submitted today, under current FDA guidelines.

Wildlife Services spends over $100 million annually to kill more than one million animals.   Some of its work, such as preventing bird strikes at airports and controlling the spread of rabies, benefits the public interest, but its current predator control program damages the environment and wastes taxpayer dollars.
For additional policy documents, see the NRDC
Document Bank
.
For older publications available only in print, click
here
.
This Is Global Warming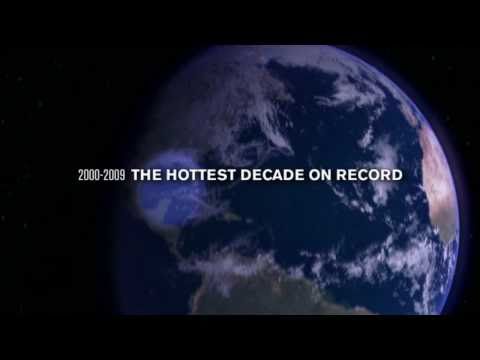 Watch the Video »
Our new video shows the effects of global warming in the world today.
NRDC Gets Top Ratings from the Charity Watchdogs
Charity Navigator awards NRDC its 4-star top rating.
Worth magazine named NRDC one of America's 100 best charities.
NRDC meets the highest standards of the Wise Giving Alliance of the Better Business Bureau.
Switchboard Blogs
posted by Barbara Finamore, 2/12/16
posted by Jake Schmidt, 2/12/16
posted by Briana Mordick, 2/5/16