Environmental Issues:

Global Warming
All Documents in Global Warming Tagged
hybrid
Driving Growth
How Clean Cars and Climate Policy Can Create Jobs
Issue Paper

The American auto sector -- a longtime source of good-paying, high skills jobs -- is struggling under the weight of this recession. Making vehicles here in the United States that are cleaner and more fuel efficient and therefore more attractive amid rising oil prices represents an opportunity to restore Detroit to global leadership while simultaneously reducing imports of foreign oil and curbing global warming. Fuel efficiency is cleaner, cheaper, and faster than drilling to meet our nation's energy needs, and as this study demonstrates, it can also produce tens of thousands of high quality manufacturing jobs here at home. This report, released jointly with the Center for American Progress and the UAW, illustrates the value of adopting comprehensive clean energy and climate legislation to help retool factories to build the next generation of vehicles that will carry our nation toward a cleaner and more secure energy future. Get document in pdf.

Federal Climate Bills Can Retool the U.S. Auto Industry and Make It More Competitive
Legislative Analysis

Comprehensive energy legislation that includes a cap on global warming pollution will speed development of a new energy economy based on efficiency and clean energy. The automobile manufacturing industry can prosper from these changes if it shifts production from gas guzzlers to cleaner and more efficient cars and trucks. The climate protection bills passed by the House and being considered in the Senate can fund a rapid transition to clean vehicle manufacturing. When combined with strengthened fuel economy and pollution standards, the bills can ensure that U.S. manufacturers are producing the next generation of vehicles that consumers want. Get document in pdf.
Documents Tagged
hybrid

in All Sections
Picking a Clean Energy Plan
NRDC's Plug-In Alternative is More Efficient than the Pickens Plan
Fact Sheet

From oil price volatility to global warming and national security concerns, it is clear that our current reliance on oil is unsustainable. Even oil industry veteran T. Boone Pickens has proposed a plan (the "Pickens Plan") to rapidly reduce oil dependency by increasing wind power and using natural gas to power vehicles. NRDC agrees with the urgency behind the Pickens Plan and supports the broad expansion of clean, renewable electricity. But the Pickens Plan does not contemplate the full range of options. We believe that pursuing the best outcome rather than preselected technologies will reveal more effective ways to put our natural gas resources to work. As one example, we examine here an alternative proposal, "The Plug-in Alternative," that would get the most mileage out of our renewable and clean-burning energy sources while sharply reducing our dependence on dirtier sources like oil and coal. Get document in pdf.
For additional policy documents, see the NRDC
Document Bank
.
For older publications available only in print, click
here
.
This Is Global Warming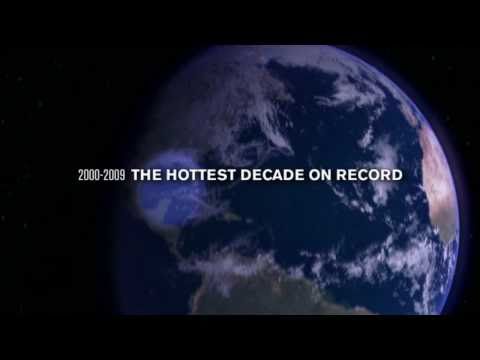 Watch the Video »
Our new video shows the effects of global warming in the world today.
NRDC Gets Top Ratings from the Charity Watchdogs
Charity Navigator awards NRDC its 4-star top rating.
Worth magazine named NRDC one of America's 100 best charities.
NRDC meets the highest standards of the Wise Giving Alliance of the Better Business Bureau.
Switchboard Blogs
posted by Barbara Finamore, 2/12/16
posted by Jake Schmidt, 2/12/16
posted by Briana Mordick, 2/5/16