Environmental Issues:

Global Warming
All Documents in Global Warming Tagged
dirty fuels
Driving It Home: Choosing the Right Path for Fueling North America's Transportation Future
Choosing the Right Path for Fueling North America's Transportation Future
Report

North America faces an energy crossroads. With the world fast approaching the end of cheap, plentiful conventional oil, we must choose between developing ever-dirtier sources of fossil fuels -- at great cost to our health and environment -- or setting a course for a more sustainable energy future of clean, renewable fuels.
Documents Tagged
dirty fuels

in All Sections
Proponents of the proposed Keystone XL tar sands pipeline engaged in a major disinformation campaign in a desperate attempt to win approval for the 1,700-mile pipeline though America's heartland. The facts reveal this pipeline was never in America's national interest.
The November 6th rally at the White House in Washington, D.C.  Thousands encircled the White House to ask President Obama to reject Keystone XL.

Tar sands crude oil pipeline companies may be putting America's public safety at risk. Increasingly, pipelines transporting tar sands crude oil into the United States are carrying diluted bitumen or "DilBit" -- a highly corrosive, acidic, and potentially unstable blend of thick raw bitumen and volatile natural gas liquid condensate -- raising risks of spills and damage to communities along their paths. The impacts of tar sands production are well known. Tar sands extraction in Canada destroys Boreal forests and wetlands, causes high levels of greenhouse gas pollution, and leaves behind immense lakes of toxic waste. Less well understood, however, is the increased risk and potential harm that can be caused by transporting the raw form of tar sands oil (bitumen) through pipelines to refineries in the United States. Get document in pdf.
The Canadian pipeline company TransCanada has proposed a tar sands pipeline that could bring as much as 900,000 barrels per day (bpd) of costly and polluting fuel to the U.S. Gulf Coast. This pipeline, called Keystone XL, will lock the United States into a dependence on hard-to-extract oil and generate a massive expansion of the destructive tar sands oil operations in Canada. In addition to the damage that would be caused by the increased tar sands extraction, the pipeline threatens to pollute freshwater supplies in America's agricultural heartland and increase emissions in already-polluted communities of the Gulf Coast. Get document in pdf.
For additional policy documents, see the NRDC
Document Bank
.
For older publications available only in print, click
here
.
This Is Global Warming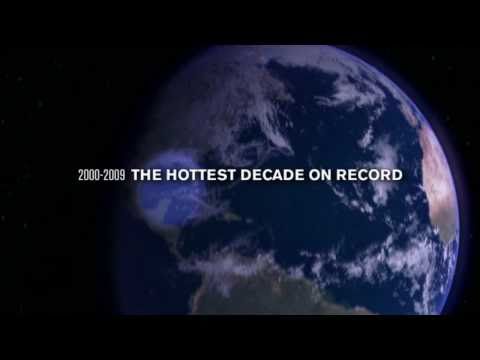 Watch the Video »
Our new video shows the effects of global warming in the world today.
NRDC Gets Top Ratings from the Charity Watchdogs
Charity Navigator awards NRDC its 4-star top rating.
Worth magazine named NRDC one of America's 100 best charities.
NRDC meets the highest standards of the Wise Giving Alliance of the Better Business Bureau.
Switchboard Blogs
posted by Barbara Finamore, 7/1/15
posted by Jake Schmidt, 6/30/15
posted by Kate Sinding, 6/29/15