Environmental Issues:

Global Warming
All Documents in Global Warming Tagged
food
Growing Green Awards
NRDC and Berkeley Food Institute Join to Host 2014 Growing Green Awards
News

NRDC is honoring leaders in the field of sustainable food and agriculture through the sixth annual Growing Green Awards.

Eat Green
Our everyday food choices affect global warming and the environment
Fact Sheet

What we eat matters. The food choices we make every day have a big effect on the environment. The good news is that even small changes in what we buy and eat can add up to real environmental benefits, including fewer toxic chemicals, reduced global warming emissions, and preservation of our ocean resources. Eating "green" can also mean eating fresher, healthier foods while reducing your grocery bill and supporting our farmers. Get document in pdf.
Documents Tagged
food

in All Sections
The rampant overuse of antibiotics in livestock and poultry is creating a global health crisis. In the United States alone, 70 percent of antibiotics created to treat human infections are given regularly to animals -- animals that aren't even sick. The drugs are used to promote growth and keep livestock from dying in overcrowded factory farms.
Bacterial resistance to antibiotics is a major public health crisis, leading to infections that are difficult to treat and sometimes impossible to cure, require longer and more expensive hospital stays, and are more likely to be fatal. At the same time, the development of new antibiotics has slowed to a trickle. In some cases, there are now few or no antibiotics that work to treat drug-resistant bacterial infections. Meanwhile, scientific studies have shown that consumers are exposed to antibiotic-resistant bacteria on their meat and other food. While improper use of antibiotics in the health care sector is a problem, organizations such as the World Health Organization (WHO) recognize that the "overuse and misuse of antibiotics in food animals" is a major source of the antibiotic-resistant bacteria. Curbing inappropriate use of antibiotics is key to maintaining their effectiveness in humans and slowing the growing problem of antibiotic resistance. Get document in pdf.
Power plants and chemical facilities are the main sources of mercury pollution, but this hazardous chemical makes its way into our homes and bodies in fish. This guide provides information about the health effects of mercury exposure, shows where it's coming from, offers tips for eating fish more safely and highlights opportunities to help stop mercury pollution.
Rachel Carson's Silent Spring (1962) was one of the landmark books of the 20th century. It described how DDT entered the food chain and accumulated in the fatty tissues of animals, including humans, causing cancer and genetic damage. Silent Spring not only exposed the hazards of the pesticide DDT, but eloquently questioned humanity's faith in technological progress and helped set the stage for the environmental movement that followed.
For additional policy documents, see the NRDC
Document Bank
.
For older publications available only in print, click
here
.
This Is Global Warming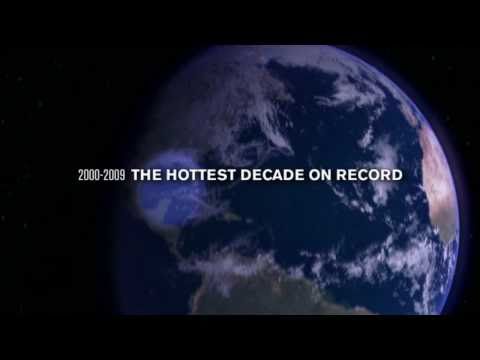 Watch the Video »
Our new video shows the effects of global warming in the world today.
NRDC Gets Top Ratings from the Charity Watchdogs
Charity Navigator awards NRDC its 4-star top rating.
Worth magazine named NRDC one of America's 100 best charities.
NRDC meets the highest standards of the Wise Giving Alliance of the Better Business Bureau.
Switchboard Blogs
posted by David Puzey, 9/3/15
posted by Liz Barratt-Brown, 9/2/15
posted by David Puzey, 9/1/15