Environmental Issues:

Global Warming
All Documents in Global Warming Tagged
china
From Crisis to Opportunity
How China is Addressing Climate Change and Positioning Itself to be a Leader in Clean Energy
Fact Sheet

China and the United States are the world's largest emitters of global warming pollution, and as both nations face an increasing dependence on foreign oil and dirty coal, their joint leadership is crucially needed to address global climate change and move the world to a clean energy economy. To combat global warming, China has committed to reduce its carbon intensity by 40 to 45 percent from 2005 levels by 2020, increase the share of non-fossil energy in its primary energy consumption to around 15 percent by 2020, and increase forest coverage.To meet these targets, China is moving to strategically establish itself as a leader in developing and deploying the clean energy solutions of the future: wind and solar power; advanced coal technology; electric vehicles, advanced batteries and high-speed rail; smart grid technology; and more energy efficient industries, buildings, lighting, and appliances.

Get document in pdf.
China is well-positioned to be a global leader in the development and deployment of carbon capture and sequestration (CSS)  technologies that -- with broad support and engagement from the international community -- can be an important tool for reducing carbon emissions as the world transitions to truly clean energy technologies.

Global Solutions to Global Warming
Recommendations for Leaders and Policy Makers in the United States and China
Issue Paper

Two nations play a vital role in efforts to curb global warming and secure the world's energy supply: the United States of America and the People's Republic of China. Together, they account for more than 40 percent of global carbon dioxide emissions from fossil fuel use, more than 35 percent of the world's energy consumption, and more than 30 percent of the world's economic output, making their involvement in addressing the global warming crisis critical.
Documents Tagged
china

in All Sections
It will take an international solution to curb the world's mercury pollution problem -- and the United States should lead the way.
NRDC launched its Clean by Design initiative in 2009 as an innovative "green supply chain" program to leverage the purchasing power of multi-national corporations to reduce the environmental impacts of factories in their suppliers abroad. Working with a number of prominent global apparel retailers and brands, we have focused this program first in the textile industry, notorious for its energy and water intensity and pollution load.
The massive amounts of coal burned by Chinese textile plants spread pollution across the globe. NRDC and the Council of Fashion Designers of America are working to reduce pollution by changing the way the textile industry operates and making factories cleaner.
The simple design for the NRDC Beijing office was intentional with the purpose of using fewer construction materials than a traditional private office design in order to meet aggressive environmental goals.
For additional policy documents, see the NRDC
Document Bank
.
For older publications available only in print, click
here
.
This Is Global Warming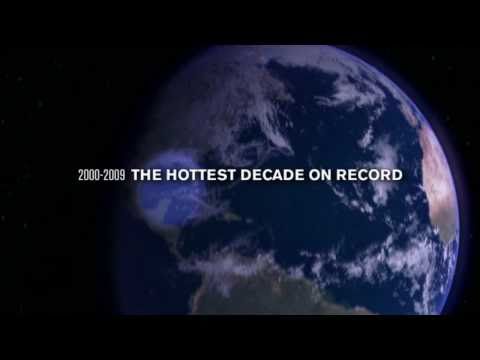 Watch the Video »
Our new video shows the effects of global warming in the world today.
NRDC Gets Top Ratings from the Charity Watchdogs
Charity Navigator awards NRDC its 4-star top rating.
Worth magazine named NRDC one of America's 100 best charities.
NRDC meets the highest standards of the Wise Giving Alliance of the Better Business Bureau.
Switchboard Blogs
posted by Briana Mordick, 2/5/16
posted by Pete Altman, 1/28/16
posted by Barbara Finamore, 1/27/16