Environmental Issues:

Global Warming
All Documents in Global Warming Tagged
climate legislation
Federal Transportation Policy Director Deron Lovaas defines energy and climate security challenges and then describes a set of measures that a renewed transportation bill should include to help tackle them. Specifically, he describes the promise of higher fuel economy performance of cars and trucks, transitioning to a pluggable fleet of vehicles, and working with the unusually broad, bipartisan Mobility Choice coalition on a ten-point plan for delivering fuel-efficient transportation options – such as trains and buses -- to American consumers. Get document in pdf.

Testimony of Daniel A. Lashof on Addressing Price Volatility in Climate Change Legislation
Before the Committee on Ways and Means, United States House of Representatives, March 26, 2009
Testimony

While modest allowance price fluctuations are expected and can be beneficial, excessive volatility driven by unnecessary market uncertainty or market manipulation is problematic and should be avoided. This can be accomplished by including the following features in climate legislation: A comprehensive cap covering the broadest feasible set of emission sources; Banking of emission allowances; Effective carbon market regulation; Ample access to high quality offsets; Robust complementary measures to promote energy efficiency, cleaner transportation options, and energy supply technology transformation; An allowance price floor established through a reserve price in the primary allowance auction; A strategic offset and allowance reserve made available at a trigger price set to avoid undue economic harm. Get document in pdf.

Developing the Technology of the Future
Federal Climate Legislation Can Maximize Low-Carbon Technology Innovation
Fact Sheet

America needs strong federal action to contain the threat of global warming. But a series of barriers stand in the way of the technology innovation needed to develop a clean energy economy at the lowest possible long-term cost to society. Strategically increasing research, development, and demonstration (known as RD&D) funding for low-carbon technologies can help to overcome these barriers and jumpstart innovation. Get document in pdf.
Documents Tagged
climate legislation

in All Sections
Strengthening American Manufacturing and Investing in the Clean Energy Economy
How Climate and Energy Legislation Can Help America Become the Global Leader in Clean Energy Technologies
FAQ

Comprehensive clean energy and climate legislation will reduce global warming pollution from America's manufacturing sector while strengthening the competitiveness of American industry and preserving and increasing the number of good-paying, high-skilled jobs available to American workers. The vast majority of American manufacturers will see little or no cost increases as a result of well-designed climate legislation, and the most energy-intensive firms will receive extra benefits to ensure their international competitiveness. Now is the time to put American workers— and companies—to work building the next generation of clean energy technologies. Get document in pdf.
For additional policy documents, see the NRDC
Document Bank
.
For older publications available only in print, click
here
.
This Is Global Warming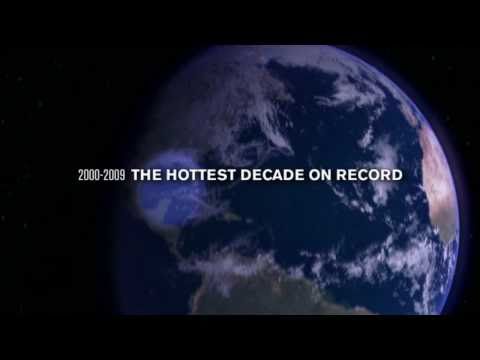 Watch the Video »
Our new video shows the effects of global warming in the world today.
NRDC Gets Top Ratings from the Charity Watchdogs
Charity Navigator awards NRDC its 4-star top rating.
Worth magazine named NRDC one of America's 100 best charities.
NRDC meets the highest standards of the Wise Giving Alliance of the Better Business Bureau.
Switchboard Blogs
posted by Barbara Finamore, 2/12/16
posted by Jake Schmidt, 2/12/16
posted by Briana Mordick, 2/5/16