Environmental Issues:

Global Warming
All Documents in Global Warming Tagged
ocean acidification
ACID TEST, a film produced by NRDC, was made to raise awareness about the largely unknown problem of ocean acidification, which poses a fundamental challenge to life in the seas and the health of the entire planet. Like global warming, ocean acidification stems from the increase of carbon dioxide in the earth's atmosphere since the start of the Industrial Revolution.

Ocean Acidification: The Other CO2 Problem
Increased carbon dioxide is changing the chemistry of the earth's oceans, threatening marine life
Overview

Over the last decade, scientists have discovered that increased CO2 is actually changing the chemistry of the sea and proving harmful for many forms of marine life. This process is known as ocean acidification. A more acidic ocean could wipe out species, disrupt the food web and impact fishing, tourism and any other human endeavor that relies on the sea.

Safeguarding our Oceans in a Warming World
Addressing Global Warming and Ocean Acidification
Fact Sheet

From rising sea levels and higher temperatures to more extreme weather events and ocean acidification, global warming pollution presents a serious threat to our already-stressed ocean systems. Treasured oceans and beaches, food staples, recreation, and employment are all at risk in the coming decades. To avoid the worst impacts, federal and state governments must protect our oceans by reducing global warming emissions and enacting policies that will boost the ability of natural systems to weather the ongoing and expected changes brought on by global warming and ocean acidification. Climate and energy legislation expected to be passed by Congress presents an opportunity to take a major step toward that goal. Get document in pdf.
Documents Tagged
ocean acidification

in All Sections
Ocean Acidification Hotspots
Overview

As carbon dioxide increases in our atmosphere from the burning of fossil fuels, it also dissolves in our seas. The ocean absorbs approximately one-quarter of the carbon dioxide we put into the atmosphere when we burn fossil fuels and clear land. When carbon dioxide dissolves into water it becomes an acid, lowering the ocean's pH. Scientists refer to this steady shift in ocean chemistry as ocean acidification (OA) and it will eventually profoundly impact marine species and ecosystems.
According to a new assessment of the most vulnerable communities across the United States to ocean acidification, many states are at high risk of economic harm. Communities and governments can still take action, researchers say.

Ocean Acidification Fact Sheet
The Other CO2 Problem
Fact Sheet

Ocean acidification is the quiet tsunami of environmental degradation. Within a few decades, ocean acidification may devastate some marine ecosystems and threaten the productivity of our fisheries. When we burn oil, coal, or gas, scientists have recently shown, we are transforming the fundamental chemistry of the oceans, rapidly making the water more acidic. Get document in pdf.
For additional policy documents, see the NRDC
Document Bank
.
For older publications available only in print, click
here
.
Sign up for NRDC's online newsletter
This Is Global Warming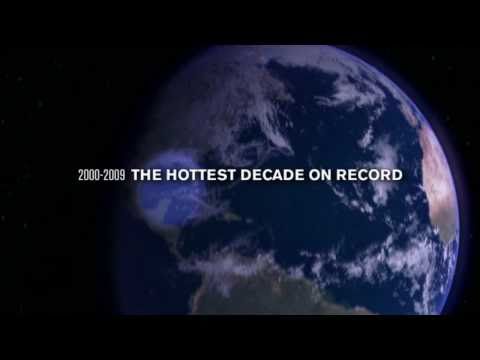 Watch the Video »
Our new video shows the effects of global warming in the world today.
NRDC Gets Top Ratings from the Charity Watchdogs
Charity Navigator awards NRDC its 4-star top rating.
Worth magazine named NRDC one of America's 100 best charities.
NRDC meets the highest standards of the Wise Giving Alliance of the Better Business Bureau.
Switchboard Blogs
posted by Sheryl Carter, 3/27/15
posted by Pete Altman, 3/24/15
posted by Aliya Haq, 3/23/15