Environmental Issues:

Global Warming
All Documents in Global Warming Tagged
climate change
Climate and energy experts at NRDC have crafted a groundbreaking proposal that will help the Administration create jobs, grow the economy, and curb climate change by going after the country's largest source of climate-changing pollution: emissions from hundreds of existing power plants.
Peru is on the frontlines of the fight against global climate change. Communities and infrastructure in low-lying coastal zones are susceptible to sea level rise, and a changing climate means new potential threats to important economic sectors such as fisheries and agriculture. Faced with these growing challenges, Peru is striving to address and adapt to its climate vulnerabilities.
Along with all that we love about summer, the dog days are also increasingly bringing extreme heat waves, bad air days, ticks, poison ivy, foodborne illnesses, risky swimming and ruined park visits, and so on. They will get worse unless we take serious actions to combat climate change, because carbon pollution is driving up temperatures, supercharging these summer hazards.
When it comes to connecting the dots between climate change, extreme weather and health, the lines are clear. Carbon pollution is the main reason our planet is getting hotter, intensifying disasters, ruining crops and hurting our health. Solutions exist to cut this pollution and protect our health; we need to put more of them in place right away.
Documents Tagged
climate change

in All Sections
Extreme heat events already have had a significant impact in India, where summer temperatures are historically high. Coordinated action is needed among the many government departments and organizations to reduce the devastating health effects of heat stress on local populations. Ahmedabad is leading as the first Indian city to create a comprehensive early warning system and preparedness plan for extreme heat events.
India is an emerging economic powerhouse and a global leader. Despite the recent economic slowdown, India continues to be one of the largest economies in the world with a GDP projected to growby 6.5 percent by the end of 2015. In fueling this economic growth rate, India has become the fourth largest energy consumer in the world. This rapid growth and the accompanying increase in greenhouse gas emissions raise national concerns about climate change. As it develops, India is moving to reduce emissions intensity to protect its people and environment, and the new government is poised to continue leading these efforts. This fact sheet outlines the steps that India is taking to grow a low-carbon economy. Get document in pdf.
As states and communities contend with the twin challenges of an aging water infrastructure and a changing climate, leaky water systems threaten the quality and reliability of our drinking water. Some states are leading the way by requiring best practices for estimating, locating, and reducing leaks. Find out what policies are being adopted to report water losses accurately and set targets for water loss reduction.
Power companies in the United States and Europe are expanding their use of trees, known as woody biomass, as a fuel source to replace fossil fuels. In the Southeast, the massive fuel needs of these energy companies could double logging rates and significantly increase carbon emissions, contributing to climate change at a time when we need to actively cut our carbon pollution.
For additional policy documents, see the NRDC
Document Bank
.
For older publications available only in print, click
here
.
This Is Global Warming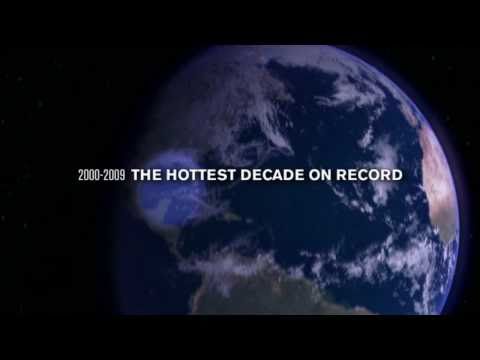 Watch the Video »
Our new video shows the effects of global warming in the world today.
NRDC Gets Top Ratings from the Charity Watchdogs
Charity Navigator awards NRDC its 4-star top rating.
Worth magazine named NRDC one of America's 100 best charities.
NRDC meets the highest standards of the Wise Giving Alliance of the Better Business Bureau.
Switchboard Blogs
posted by Lara Ettenson, 10/7/15
posted by David Doniger, 10/6/15
posted by Shelley Poticha, 10/6/15