Environmental Issues:

Global Warming
All Documents in Global Warming Tagged
climate change
Despite the lengthy debate on the federal budget in Congress, climate change rarely gets mentioned as a deficit driver. Yet paying for climate disruption was one of the largest non-defense discretionary budget items in 2012.
Cities across the United States should anticipate significant water-related vulnerabilities based on current carbon emission trends because of climate change, ranging from water shortages to more intense storms and floods to sea level rise.
The winter sports industry is deeply dependent upon predictable, heavy snowfall, but climate change is expected to contribute to warmer winters, reduced snowfall, and shorter snow seasons. In order to protect winter -- and the hundreds of thousands whose livelihoods depend upon a snow-filled season -- we must act now to support policies that protect our climate, and in turn, our slopes.
When it comes to connecting the dots between climate change, extreme weather and health, the lines are clear. Carbon pollution is the main reason our planet is getting hotter, intensifying disasters, ruining crops and hurting our health. Solutions exist to cut this pollution and protect our health; we need to put more of them in place right away.
Documents Tagged
climate change

in All Sections
Power companies in the United States and Europe are expanding their use of trees, known as woody biomass, as a fuel source to replace fossil fuels. In the Southeast, the massive fuel needs of these energy companies could double logging rates and significantly increase carbon emissions, contributing to climate change at a time when we need to actively cut our carbon pollution.
As climate change continues to alter historical temperature and precipitation patterns, it is critical that states develop comprehensive plans to address its challenges. NRDC's Getting Climate Smart: A Water Preparedness Guide for State Action is a guide to assist water managers and state governments as they ready themselves for wide-ranging changes for their communities and ecosystems.
Extreme heat events already have had a significant impact in India, where summer temperatures are historically high. Coordinated action is needed among the many government departments and organizations to reduce the devastating health effects of heat stress on local populations. Ahmedabad is leading as the first Indian city to create a comprehensive early warning system and preparedness plan for extreme heat events.
Climate and energy experts at NRDC have crafted a groundbreaking proposal that will help the Administration create jobs, grow the economy, and curb climate change by going after the country's largest source of climate-changing pollution: emissions from hundreds of existing power plants.
For additional policy documents, see the NRDC
Document Bank
.
For older publications available only in print, click
here
.
Sign up for NRDC's online newsletter
This Is Global Warming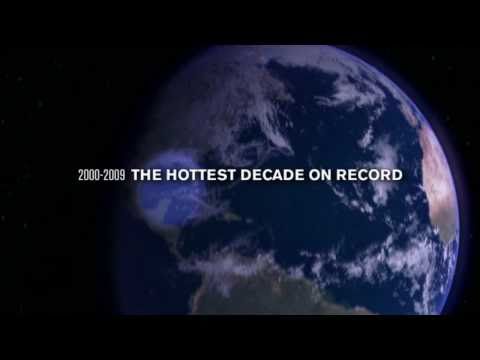 Watch the Video »
Our new video shows the effects of global warming in the world today.
NRDC Gets Top Ratings from the Charity Watchdogs
Charity Navigator awards NRDC its 4-star top rating.
Worth magazine named NRDC one of America's 100 best charities.
NRDC meets the highest standards of the Wise Giving Alliance of the Better Business Bureau.
Switchboard Blogs
posted by Aliya Haq, 5/16/13
posted by Ben Chou, 5/15/13
posted by Theo Spencer, 5/14/13