Environmental Issues:

Global Warming
All Documents in Global Warming Tagged
climate change
Along with all that we love about summer, the dog days are also increasingly bringing extreme heat waves, bad air days, ticks, poison ivy, foodborne illnesses, risky swimming and ruined park visits, and so on. They will get worse unless we take serious actions to combat climate change, because carbon pollution is driving up temperatures, supercharging these summer hazards.
Climate and energy experts at NRDC have crafted a groundbreaking proposal that will help the Administration create jobs, grow the economy, and curb climate change by going after the country's largest source of climate-changing pollution: emissions from hundreds of existing power plants.
When it comes to connecting the dots between climate change, extreme weather and health, the lines are clear. Carbon pollution is the main reason our planet is getting hotter, intensifying disasters, ruining crops and hurting our health. Solutions exist to cut this pollution and protect our health; we need to put more of them in place right away.
Even if you don't live in an area prone to wildfires, your health may be threatened by smoke from fires raging in other parts of the country. NRDC analysis shows that about two-thirds of the United States lived in counties affected by smoke conditions in 2011. And climate change will make matters worse: hotter temperatures and longer dry seasons in summer create conditions that can lead to more frequent wildfires.
Documents Tagged
climate change

in All Sections
For decades, America's energy news trended from bad to worse, beginning with the oil crises of the 1970s. However, NRDC recently conducted an exhaustive analysis that found a remarkable turnaround. Based on key economic, security, and environmental indicators, the state of the U.S. energy economy has never been better. And in an era of escalating Mideast turmoil and gyrating oil prices, this accumulated resilience could hardly be more timely.
Power companies in the United States and Europe are expanding their use of trees, known as woody biomass, as a fuel source to replace fossil fuels. In the Southeast, the massive fuel needs of these energy companies could double logging rates and significantly increase carbon emissions, contributing to climate change at a time when we need to actively cut our carbon pollution.
The proposed Keystone XL tar sands pipeline would pump up to 830,000 barrels per day of the world's dirtiest oil from Canada's Boreal forest straight through the heart of America's breadbasket to refineries on the Texas Gulf Coast. Building the 875-mile northern segment of Keystone XL would lead to a dramatic increase in the carbon pollution that worsens the effects of climate change.
A new analysis shows that we can achieve vital health protections for Americans while creating new jobs and lowering electric bills with NRDC's proposal for innovative ways the U.S. Environmental Protection Agency could develop carbon standards for power plants.

For additional policy documents, see the NRDC
Document Bank
.
For older publications available only in print, click
here
.
Sign up for NRDC's online newsletter
This Is Global Warming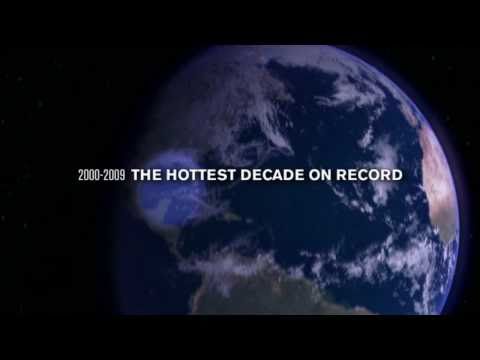 Watch the Video »
Our new video shows the effects of global warming in the world today.
NRDC Gets Top Ratings from the Charity Watchdogs
Charity Navigator awards NRDC its 4-star top rating.
Worth magazine named NRDC one of America's 100 best charities.
NRDC meets the highest standards of the Wise Giving Alliance of the Better Business Bureau.
Switchboard Blogs
posted by Jake Schmidt, 10/24/14
posted by Luis Martinez, 10/23/14
posted by David Goldston, 10/16/14