Environmental Issues:

Global Warming
All Documents in Global Warming Tagged
climate
India is emerging both as an economic powerhouse and a global environmental leader. As India's economy charges ahead, the country needs to produce more energy to provide a better life for its people, many of whom live in rural areas and are very poor. At the same time, India has recognized that tackling climate change is in its own national interests.
Documents Tagged
climate

in All Sections
Relieving Pain at the Pump
Thanks to Stronger Standards, Consumers Have More Fuel-Efficient Choices
Fact Sheet

As gas prices are once again soaring, the oil industry and its allies are renewing their calls for more drilling, more pipelines, and continued taxpayers subsidies. But the reality is that greatly increased domestic drilling has failed to lower gasoline prices and had no impact on stopping the latest spike in global oil prices. The good news is that with the proposed standards that require the equivalent of 54.5 miles per gallon (mpg), new cars by 2025 will get twice the fuel efficiency and use half of much gas as today's cars. But the best news is that drivers do not have to wait until 2025 to reap the cost savings benefits of stronger fuel efficiency standards. In fact, thanks to the first phase of these stronger standards that started in model year (MY) 2012, a bumper crop of fuel-efficient cars are in the showrooms today. Drivers can start saving money immediately by trading in their gas guzzlers for today's gas sippers. Get document in pdf.

Fighting Climate Effects: Protecting People from Extreme Heat in One of India's Fastest-Growing Cities
Fact Sheet

Ahmedabad, one of the top 10 fastest-growing cities in India, experiences dangerously high daily temperatures for several months out of the year. Recently, the city experienced its most harsh heat wave season, with four months of extreme temperatures reaching 122° Fahrenheit (50° Celsius) in 2010. Although national programs exist to address many effects of climate change in India, the country has yet to implement strategies to adapt to the extreme effects of increasing heat. In response, NRDC and our on-the-ground partners, the Public Health Foundation of India (PHFI) and the Indian Institute of Public Health Gandhinagar (IIPH), are working with city officials and leaders in Ahmedabad to protect people from the city's extreme heat exacerbated by climate change. Get document in pdf.
Testimony of John Walke, Natural Resources Defense Council (NRDC), for the September 8, 2011 Legislative Hearing on "H.R. 2250, The EPA Regulatory Relief Act of 2011 and H.R. 2681, The Cement Sector Regulatory Relief Act of 2011" before the Subcommittee on Energy and Power. Get document in pdf.
For additional policy documents, see the NRDC
Document Bank
.
For older publications available only in print, click
here
.
This Is Global Warming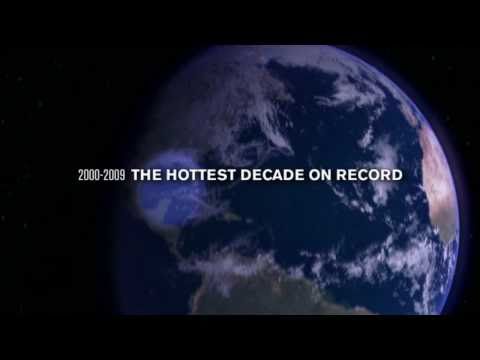 Watch the Video »
Our new video shows the effects of global warming in the world today.
NRDC Gets Top Ratings from the Charity Watchdogs
Charity Navigator awards NRDC its 4-star top rating.
Worth magazine named NRDC one of America's 100 best charities.
NRDC meets the highest standards of the Wise Giving Alliance of the Better Business Bureau.
Switchboard Blogs
posted by Jake Schmidt, 4/17/15
posted by Anjali Jaiswal, 4/15/15
posted by Aliya Haq, 4/13/15