Environmental Issues:

Global Warming
All Documents in Global Warming Tagged
emissions
What's at Risk from Industry's Full-Scale Assault on the EPA and the Clean Air Act?
Public Health Protections Under Attack
Overview

It is important to understand that the EPA is one of our major success stories, representing vital problem-solving on a national scale, and that we should support the EPA doing its job.

"Emissions Intensity" -- Pollution by Any Other Name?
Why emissions keep growing under the Bush administration plan.
Fact Sheet

The Bush administration's voluntary approach to global warming focuses on reducing emissions intensity -- the ratio of carbon dioxide to a measure of economic output. But under the administration's plan, even as emissions intensity improves, total emissions will keep on rising. To combat global warming effectively, the government must focus its policy on reducing the total amount of heat-trapping pollution in the atmosphere.

Voluntary Efforts Won't Work
Why we need mandatory limits on carbon dioxide.
Fact Sheet

The federal government has for years tried to curb global warming pollution by asking corporate polluters to voluntarily cut emissions. The evidence is in -- voluntary emissions cuts are not sufficient. Too few companies take part in these initiatives; even power companies -- the leading participants -- mostly consent only to business-as-usual actions that make no real impact on rising emissions trends. Only binding limits on global warming pollution will create the market structure needed to push competitive businesses beyond the cosmetic and into taking meaningful steps to reduce global warming pollution.
For additional policy documents, see the NRDC
Document Bank
.
For older publications available only in print, click
here
.
This Is Global Warming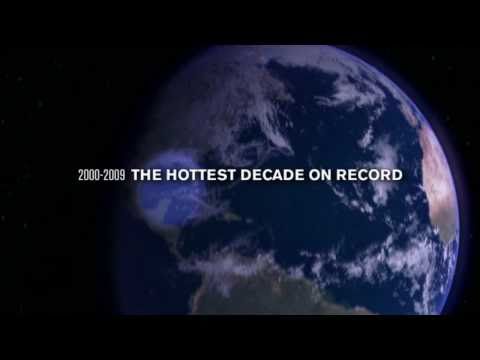 Watch the Video »
Our new video shows the effects of global warming in the world today.
NRDC Gets Top Ratings from the Charity Watchdogs
Charity Navigator awards NRDC its 4-star top rating.
Worth magazine named NRDC one of America's 100 best charities.
NRDC meets the highest standards of the Wise Giving Alliance of the Better Business Bureau.
Switchboard Blogs
posted by Barbara Finamore, 7/1/15
posted by Jake Schmidt, 6/30/15
posted by Kate Sinding, 6/29/15