Environmental Issues:

Global Warming
All Documents in Global Warming Tagged
transportation
Getting Back on Track
Climate Change and State Transportation Policy
Report

With a comprehensive climate bill stalled at the federal level, many are turning to the states to make progress toward reducing carbon emissions. In Getting Back on Track, NRDC examines what states are doing to curb emissions caused by transportation, compares state transportation policy as it affects greenhouse gas emissions, and compares performance across the states.
Federal Transportation Policy Director Deron Lovaas defines energy and climate security challenges and then describes a set of measures that a renewed transportation bill should include to help tackle them. Specifically, he describes the promise of higher fuel economy performance of cars and trucks, transitioning to a pluggable fleet of vehicles, and working with the unusually broad, bipartisan Mobility Choice coalition on a ten-point plan for delivering fuel-efficient transportation options – such as trains and buses -- to American consumers. Get document in pdf.

Communities Tackle Global Warming
A Guide to California's Sustainable Communities and Climate Protection Act (SB 375)
Issue Paper

California's Sustainable Communities and Climate Protection Act, SB 375, is the nation's first legislation to link transportation and land use planning with global warming. SB 375 is an important step toward a cleaner, healthier, and more prosperous California. Locating housing closer to jobs and transit choices and creating walkable communities can reduce commute times, cut millions of tons of global warming pollution, and improve quality of life.
Documents Tagged
transportation

in All Sections
Innovation, strategic planning, and collaborations are driving creative solutions to the unrelenting need for more transportation choices. New "shared mobility" programs, policies, tools, and techniques are emerging around the country as a result of their wide range of economic and social benefits.
In the rush to transport land-locked unconventional new crude oil sources, old rail lines running through communities across America are now rattling with thousands of cars filled with crude oil. Federal regulators have few safeguards in place to protect communities and the environment from accidents, spills and explosions resulting from the race to move millions of barrels of crude by rail.
The most influential drivers of the form, location, and nature of development in metropolitan Columbus since the 1970s are undergoing fundamental changes. Understanding these new drivers and their implications for the built environment, and planning for and shaping the regions' growth in recognition of these new drivers, may be major factors in determining the area's future economic competitiveness.
The commonly held belief that more driving fosters economic growth is simply a myth. Fortunately, the fact that the two are not linked is good news for our pocketbooks, our commutes, and our environment. Efforts to cut driving and reduce traffic are most definitely good for the economy. When we look at efforts to both make our transportation system more efficient—using carpool lanes or more transit—and change land use to reduce theneed to drive—via transit-friendly development and walkable neighborhoods—we see that the economic benefits are significant. Get document in pdf.
For additional policy documents, see the NRDC
Document Bank
.
For older publications available only in print, click
here
.
This Is Global Warming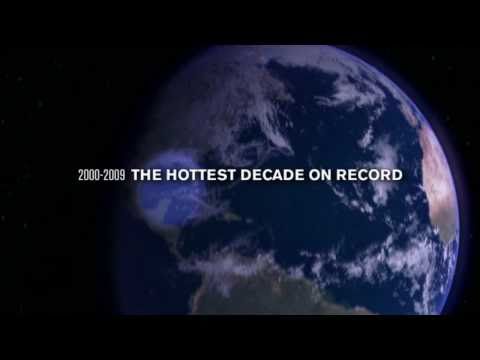 Watch the Video »
Our new video shows the effects of global warming in the world today.
NRDC Gets Top Ratings from the Charity Watchdogs
Charity Navigator awards NRDC its 4-star top rating.
Worth magazine named NRDC one of America's 100 best charities.
NRDC meets the highest standards of the Wise Giving Alliance of the Better Business Bureau.
Switchboard Blogs
posted by Barbara Finamore, 2/12/16
posted by Jake Schmidt, 2/12/16
posted by Briana Mordick, 2/5/16