Environmental Issues:

Global Warming
All Documents in Global Warming Tagged
extreme weather
Along with all that we love about summer, the dog days are also increasingly bringing extreme heat waves, bad air days, ticks, poison ivy, foodborne illnesses, risky swimming and ruined park visits, and so on. They will get worse unless we take serious actions to combat climate change, because carbon pollution is driving up temperatures, supercharging these summer hazards.
Scientists warn that the damage wreaked by Hurricane Sandy is a glimpse of what is to come with future storms as climate change fuels rising seas and more powerful extreme weather events. NRDC's analysis of the damage, in human terms, finds New York City woefully unprepared for this future.
When it comes to connecting the dots between climate change, extreme weather and health, the lines are clear. Carbon pollution is the main reason our planet is getting hotter, intensifying disasters, ruining crops and hurting our health. Solutions exist to cut this pollution and protect our health; we need to put more of them in place right away.
Scientists warn that increasing levels of carbon pollution in the atmosphere are contributing to a warming world and rising seas that could lead to more destructive storms like Sandy in the future.
Documents Tagged
extreme weather

in All Sections
NRDC examined the carbon capture and water-holding benefits of soil stewardship methods to increase soil organic matter in the 10 highest-value-producing agricultural states in the United States. This analysis estimates that using cover crops on just half of the acres devoted to the nation's two most ubiquitous crops -- corn and soybeans -- in those top 10 states could help capture more than 19 million metric tons of carbon each year and help soils retain an additional trillion gallons of water.
This list summarizes NRDC's top ten priority issues one year after Superstorm Sandy devastated parts of the East Coast. Get document in pdf.
The Federal Crop Insurance Program (FCIP) is meant to protect farmers in times of weather-related devastation. As climate changes and the harsh realities of extreme weather slam the countryside, federal crop insurance, intended to alleviate risk for farmers, actually drives the agricultural community toward riskier methods and creates less resilient land by encouraging a narrow set of farm practices.
Most farmers carry Federal Crop Insurance, yet this program does little to help prepare farmers for the challenges of climate change. When farmers lose their crops, your federal taxes help pay for part of farmers' insurance claims. Unless farmers become more resilient to increasing weather pressures, this already large federal program is primed to spiral out of control.
For additional policy documents, see the NRDC
Document Bank
.
For older publications available only in print, click
here
.
This Is Global Warming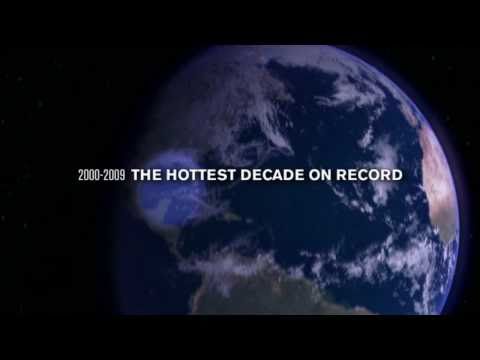 Watch the Video »
Our new video shows the effects of global warming in the world today.
NRDC Gets Top Ratings from the Charity Watchdogs
Charity Navigator awards NRDC its 4-star top rating.
Worth magazine named NRDC one of America's 100 best charities.
NRDC meets the highest standards of the Wise Giving Alliance of the Better Business Bureau.
Switchboard Blogs
posted by Briana Mordick, 2/5/16
posted by Pete Altman, 1/28/16
posted by Barbara Finamore, 1/27/16