Environmental Issues:

Global Warming
All Documents in Global Warming Tagged
BenChou
Communities must proactively plan for climate change-related risks and implement flexible and sustainable solutions to protect public health, the economy, and the environment. There are several existing funding programs that can be used to make communities more resilient to a changing climate. State Revolving Funds provide critical support for a variety of water and wastewater projects, including drinking water and wastewater treatment facilities and stormwater pollution management.
Documents Tagged
BenChou

in All Sections
Climate-Ready Soil
How Cover Crops Can Make Farms More Resilient to Extreme Weather Risks
Issue Brief

NRDC examined the carbon capture and water-holding benefits of soil stewardship methods to increase soil organic matter in the 10 highest-value-producing agricultural states in the United States. This analysis estimates that using cover crops on just half of the acres devoted to the nation's two most ubiquitous crops -- corn and soybeans -- in those top 10 states could help capture more than 19 million metric tons of carbon each year and help soils retain an additional trillion gallons of water.

California Snowpack and the Drought
Fact Sheet

Snowpack, vital to California's water supply, has long replenished the state's reservoirs naturally in advance of the dry summer and fall months. Snowpack normally provides one-third of the water used by California's cities and farms each year. But if drought conditions persist, 2014's April snowpack measurements could be among the lowest since state snow surveys began in 1930.
As climate change affects communities across the U.S., some states are leading the way in preparing for the impacts on water resources. These states are reducing carbon pollution and planning for climate change impacts. Yet many states are not acting and remain woefully unprepared. NRDC's first-of-its-kind state-by-state analysis examines climate preparedness levels in all states, revealing nation's best and worst.
For additional policy documents, see the NRDC
Document Bank
.
For older publications available only in print, click
here
.
This Is Global Warming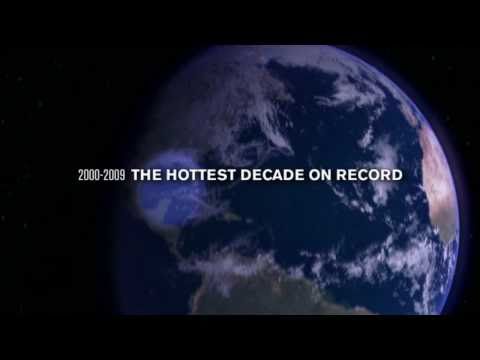 Watch the Video »
Our new video shows the effects of global warming in the world today.
NRDC Gets Top Ratings from the Charity Watchdogs
Charity Navigator awards NRDC its 4-star top rating.
Worth magazine named NRDC one of America's 100 best charities.
NRDC meets the highest standards of the Wise Giving Alliance of the Better Business Bureau.
Switchboard Blogs
posted by Briana Mordick, 2/5/16
posted by Pete Altman, 1/28/16
posted by Barbara Finamore, 1/27/16