Environmental Issues:

Global Warming
All Documents in Global Warming Tagged
sprawl
Communities Tackle Global Warming
A Guide to California's Sustainable Communities and Climate Protection Act (SB 375)
Issue Paper

California's Sustainable Communities and Climate Protection Act, SB 375, is the nation's first legislation to link transportation and land use planning with global warming. SB 375 is an important step toward a cleaner, healthier, and more prosperous California. Locating housing closer to jobs and transit choices and creating walkable communities can reduce commute times, cut millions of tons of global warming pollution, and improve quality of life.
Documents Tagged
sprawl

in All Sections
Cities and towns across the country are embracing smart growth as a better solution to meet the needs of their growing populations. Smart growth principles accommodate growth and development while saving open space, revitalizing neighborhoods and helping cool the planet. See visions created through photo-editing software for how 70 communities across the country could apply smart growth principles to improve their streets and neighborhoods.

Sprawl -- the blighted landscape of cookie-cutter suburbs, strip malls, and far too many highways that has spread across so much of America -- is a hot topic. But all across America, communities are finding alternative ways to grow and prosper that beat back sprawl, save landscapes and improve quality of life. A new book from NRDC, Solving Sprawl, tells this heartening story.
Expanding metropolitan areas into the countryside at rates many times faster than population growth, as we have been doing for decades, is not good for the environment. Whether we can improve the pattern in the coming decades will be critical because, in the first half of the 21st century, the U.S. population is expected to grow by half.
A 1998 NRDC study that adds to the growing body of literature demonstrating that low-density sprawl development is costly, inefficient, and inequitable.
For additional policy documents, see the NRDC
Document Bank
.
For older publications available only in print, click
here
.
This Is Global Warming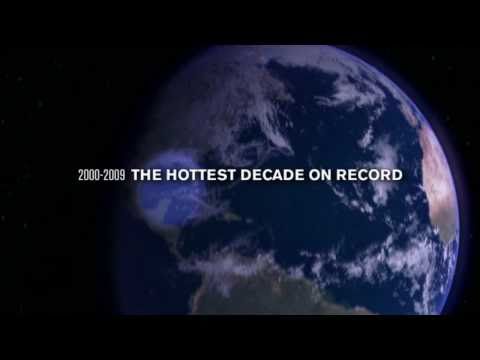 Watch the Video »
Our new video shows the effects of global warming in the world today.
NRDC Gets Top Ratings from the Charity Watchdogs
Charity Navigator awards NRDC its 4-star top rating.
Worth magazine named NRDC one of America's 100 best charities.
NRDC meets the highest standards of the Wise Giving Alliance of the Better Business Bureau.
Switchboard Blogs
posted by Barbara Finamore, 2/12/16
posted by Jake Schmidt, 2/12/16
posted by Briana Mordick, 2/5/16