Environmental Issues:

Global Warming
All Documents in Global Warming Tagged
polar bears
Polar Bears on Thin Ice
Fact Sheet

Perfectly at home in one of the world's most forbidding environments, most polar bears drift along the Arctic on large chunks of floating ice, finding mates and hunting for seals. Without these thick rafts of sea ice, the world's largest bear will not survive. Yet at this moment, the polar bear's Arctic abitat is literally melting away beneath it due to global warming. The polar bear is also under pressure from industrial development and toxic chemicals. Over-hunting and commercial trade in polar bear body parts are making these threats worse. The international community must take swift action to protect the polar bear from global warming and commercial trade. The polar bear's Arctic habitat is rapidly disappearing due to global warming. The international community must take action to protect the polar bear from global warming and other man-made threats. Get document in pdf.
Oil and gas drilling, coal mining and invasive development are combining with global warming's effects to wreak havoc on Alaska's vast, remote Arctic landscape. NRDC is working with Alaskan Native communities to protect this wilderness area and the whales, bears and other diverse wildlife that depend on it.

Global Warming Threatens Wildlife
Climate change threatens species from your backyard to the Arctic.
Index

Global warming is pushing wildlife over the brink. From melting sea-ice throughout the Arctic to increases in infectious diseases and loss of food, evidence of the impacts of global warming on wildlife is mounting. This index collects fact sheets on global warming's effects on threatened species.
Documents Tagged
polar bears

in All Sections
The polar bear's best chance of survival in the wild through the end of the century -- a timeframe in which it is possible to stabilize anthropogenic climate change -- is in Canadian territory. Yet Canada is the only country in the world where polar bears are hunted for international commercial trade.
Drilling for oil in America's premier wildlife sanctuary would deface the pristine landscape and threaten Alaskan wildlife.
The Endangered Species Act is the best tool we have to ensure that future generations will inherit a nation of soaring forests, redrock canyons, lumbering grizzlies and tiny songbirds. Without its protections, we risk losing hundreds of species of plants and animals across the nation to pollution and private development. See our photo gallery of endangered wildlife and learn about the terrain they need to survive.
Get informed about the Arctic National Wildlife Refuge's extraordinary wilderness and wildlife, the damage oil development has caused in neighboring areas of Alaska's North Slope, and better ways we can meet our energy needs.
For additional policy documents, see the NRDC
Document Bank
.
For older publications available only in print, click
here
.
Sign up for NRDC's online newsletter
This Is Global Warming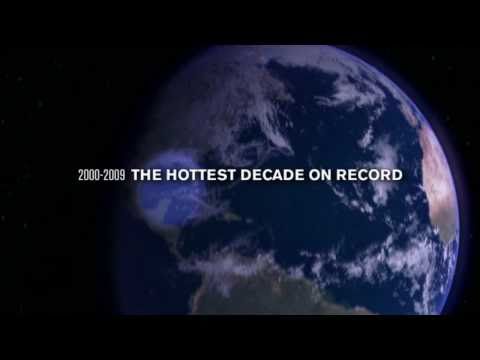 Watch the Video »
Our new video shows the effects of global warming in the world today.
NRDC Gets Top Ratings from the Charity Watchdogs
Charity Navigator awards NRDC its 4-star top rating.
Worth magazine named NRDC one of America's 100 best charities.
NRDC meets the highest standards of the Wise Giving Alliance of the Better Business Bureau.
Switchboard Blogs
posted by Anjali Jaiswal, 2/27/15
posted by Adrianna Quintero, 2/26/15
posted by Aliya Haq, 2/24/15