Environmental Issues:

Global Warming
All Documents in Global Warming Tagged
energy policy
North America faces an energy crossroads. With the world fast approaching the end of cheap, plentiful conventional oil, we must choose between developing ever-dirtier sources of fossil fuels -- at great cost to our health and environment -- or setting a course for a more sustainable energy future of clean, renewable fuels.
Statement of Daniel A. Lashof, NRDC's Climate Center Science Director, before the Committee on Energy and Commerce, House of Representatives on May 24, 2007.
The Bush administration's voluntary approach to global warming focuses on reducing emissions intensity -- the ratio of carbon dioxide to a measure of economic output. But under the administration's plan, even as emissions intensity improves, total emissions will keep on rising. To combat global warming effectively, the government must focus its policy on reducing the total amount of heat-trapping pollution in the atmosphere.
The federal government has for years tried to curb global warming pollution by asking corporate polluters to voluntarily cut emissions. The evidence is in -- voluntary emissions cuts are not sufficient. Too few companies take part in these initiatives; even power companies -- the leading participants -- mostly consent only to business-as-usual actions that make no real impact on rising emissions trends. Only binding limits on global warming pollution will create the market structure needed to push competitive businesses beyond the cosmetic and into taking meaningful steps to reduce global warming pollution.
Documents Tagged
energy policy

in All Sections
Strengthening American Manufacturing and Investing in the Clean Energy Economy
How Climate and Energy Legislation Can Help America Become the Global Leader in Clean Energy Technologies
FAQ

Comprehensive clean energy and climate legislation will reduce global warming pollution from America's manufacturing sector while strengthening the competitiveness of American industry and preserving and increasing the number of good-paying, high-skilled jobs available to American workers. The vast majority of American manufacturers will see little or no cost increases as a result of well-designed climate legislation, and the most energy-intensive firms will receive extra benefits to ensure their international competitiveness. Now is the time to put American workers— and companies—to work building the next generation of clean energy technologies. Get document in pdf.

Treating America's Oil Addiction
A Clean, Renewable Path to Energy Security
Fact Sheet

Our future depends on reducing our oil demand now. Get document in pdf.
For additional policy documents, see the NRDC
Document Bank
.
For older publications available only in print, click
here
.
This Is Global Warming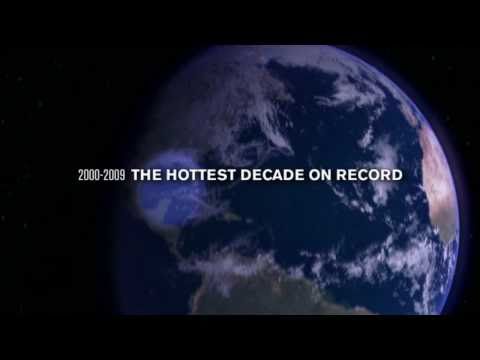 Watch the Video »
Our new video shows the effects of global warming in the world today.
NRDC Gets Top Ratings from the Charity Watchdogs
Charity Navigator awards NRDC its 4-star top rating.
Worth magazine named NRDC one of America's 100 best charities.
NRDC meets the highest standards of the Wise Giving Alliance of the Better Business Bureau.