Environmental Issues:

Global Warming
All Documents in Global Warming Tagged
clean energy
The impacts of pollution often hit the poor the hardest. And experts predict that climate change will worsen the situation. However, the shift to clean energy offers a chance to prevent the worst impacts of climate change, while lessening the toll that dirty fossil fuels are currently wreaking on some of our most vulnerable communities.
Transitioning to low-carbon fuels is crucial to breaking America's dependence on oil and curbing global warming. But while some biofuels reduce pollution, others pollute more than the oil they replace. Unfortunately, the biggest government incentive program for biofuels -- the Volumetric Ethanol Excise Tax Credit (VEETC) -- fails to differentiate between biofuels, and has wasted $20 billion taxpayer dollars subsidizing a polluting corn ethanol industry. By subsidizing any type of ethanol, the VEETC comes at the expense of supporting clean energy technologies like wind, solar, and advanced biofuels -- made from sustainable crops like willow -- that create more green jobs and far less pollution. Congress is considering a 5-year extension of the VEETC that would cost taxpayers $31 billion. NRDC urges Congress to let the VEETC expire and replace it with a smarter, cheaper, and greener biofuels tax credit that rewards real environmental performance. Get document in pdf.

The Volumetric Ethanol Excise Tax Credit (VEETC) is little more than a government kickback for big oil to buy and blend corn ethanol that they are already required to purchase under the Renewable Fuel Standard. Over the last five years, we've paid oil companies more than $20 billion to obey this law. And now Congress is considering a five-year VEETC extension -- costing U.S. taxpayers another $31 billion. Instead of massive giveaways to big oil companies and old corn ethanol plants, Congress should support emerging and more competitive energy technologies in non-polluting wind, solar, geothermal and advanced biofuels that create many more times the green jobs we need and far less pollution. NRDC urges Congress to stop giving billions to two mature, mainstream, and polluting industries: big oil and old corn ethanol. Congress should allow the VEETC to expire at the end of the year.

Get document in pdf.
America needs strong federal action to contain the threat of global warming. But a series of barriers stand in the way of the technology innovation needed to develop a clean energy economy at the lowest possible long-term cost to society. Strategically increasing research, development, and demonstration (known as RD&D) funding for low-carbon technologies can help to overcome these barriers and jumpstart innovation. Get document in pdf.
Documents Tagged
clean energy

in All Sections
Forests are for wild animals, fresh air, clean water, and hiking with our kids. But now industry wants to burn our forests for biomass electricity, polluting the air we breathe and stealing from future generations.
Large fuel purchasers are increasingly turning to biofuels to improve their environmental performance. These efforts are well intentioned but warrant caution. While biofuels can certainly provide environmental benefits, they can also cause severe damage if produced unsustainably, because biofuel feedstocks are inextricably linked to land, water, and wildlife.
Don't let polluters turn back the clock. Tell Congress to restore clean energy incentives.
Renewable Portfolio Standards (RPS) move states toward clean, renewable energy by requiring that a percentage of a state's electricity sold or generated must come from renewable sources within a certain time period. These statutes have enjoyed strong bipartisan support because of their proven ability to attract new industries, create jobs, and keep state businesses competitive, while encouraging development of renewable power like wind, solar, and biomass.
For additional policy documents, see the NRDC
Document Bank
.
For older publications available only in print, click
here
.
This Is Global Warming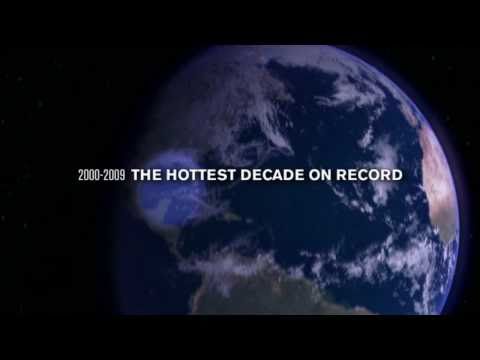 Watch the Video »
Our new video shows the effects of global warming in the world today.
NRDC Gets Top Ratings from the Charity Watchdogs
Charity Navigator awards NRDC its 4-star top rating.
Worth magazine named NRDC one of America's 100 best charities.
NRDC meets the highest standards of the Wise Giving Alliance of the Better Business Bureau.
Switchboard Blogs
posted by Briana Mordick, 2/5/16
posted by Pete Altman, 1/28/16
posted by Barbara Finamore, 1/27/16