Environmental Issues:

Global Warming
All Documents in Global Warming Tagged
agriculture
Testimony of David D. Doniger, Policy Director and Senior Attorney, Climate and Clean Air Program, Natural Resources Defense Council
Testimony

Hearing on the U.S. Agricultural Sector Relief Act of 2012 Subcommittee on Energy and Power-Committee on Energy and Commerce-House of Representatives-July 18, 2012 Get document in pdf.

Feeling the Heat in Florida
Global Warming on the Local Level
Report

Accelerated climate change may seem like a remote concern to most Floridians, but in fact, global warming threatens the beautiful coastal communities and tourist-driven prosperity the state is known for. This October 2001 NRDC report finds that global warming in Florida will lead to coastal floods, saltwater contamination of underground drinking water supplies, more frequent wildfires, declining crop yields, and severe deterioration of the state's unique Everglades and coral-reef ecosystems. While the worst effects won't come for several decades, the report makes it clear that state officials should begin preparing now and reduce the pollution that causes global warming.
Documents Tagged
agriculture

in All Sections
One out of every three bites of food we take relies on bees for pollination. Of 100 major crops, 70 are pollinated by bees—including apples, cucumbers, broccoli, onions, pumpkins, carrots, avocados, almonds, and so many more. But America's bees are in crisis. 
This guide for farmers and agricultural communities on the economic benefits of investment in renewable energy includes maps showing both existing renewable energy facilities and potential for development of renewable resources.
Bacterial resistance to antibiotics is a major public health crisis, leading to infections that are difficult to treat and sometimes impossible to cure, require longer and more expensive hospital stays, and are more likely to be fatal. At the same time, the development of new antibiotics has slowed to a trickle. In some cases, there are now few or no antibiotics that work to treat drug-resistant bacterial infections. Meanwhile, scientific studies have shown that consumers are exposed to antibiotic-resistant bacteria on their meat and other food. While improper use of antibiotics in the health care sector is a problem, organizations such as the World Health Organization (WHO) recognize that the "overuse and misuse of antibiotics in food animals" is a major source of the antibiotic-resistant bacteria. Curbing inappropriate use of antibiotics is key to maintaining their effectiveness in humans and slowing the growing problem of antibiotic resistance. Get document in pdf.
Irrigated agriculture is important to California, and draws upon roughly 80 percent of the state's developed water supplies. The industry produces diverse and important commodities, and employs thousands of people across a broad swath of the state. In recognition of its importance, the Agricultural Water Management Planning Act requires large irrigation districts to create comprehensive plans for their water futures.
For additional policy documents, see the NRDC
Document Bank
.
For older publications available only in print, click
here
.
This Is Global Warming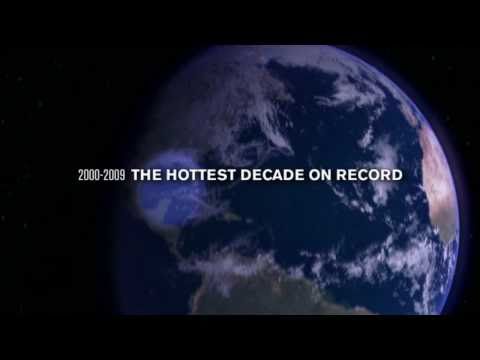 Watch the Video »
Our new video shows the effects of global warming in the world today.
NRDC Gets Top Ratings from the Charity Watchdogs
Charity Navigator awards NRDC its 4-star top rating.
Worth magazine named NRDC one of America's 100 best charities.
NRDC meets the highest standards of the Wise Giving Alliance of the Better Business Bureau.
Switchboard Blogs
posted by Barbara Finamore, 2/12/16
posted by Jake Schmidt, 2/12/16
posted by Briana Mordick, 2/5/16