Environmental Issues:

Global Warming
All Documents in Global Warming Tagged
energy
India is emerging both as an economic powerhouse and a global environmental leader. As India's economy charges ahead, the country needs to produce more energy to provide a better life for its people, many of whom live in rural areas and are very poor. At the same time, India has recognized that tackling climate change is in its own national interests.
America needs comprehensive clean energy and climate legislation that will cap carbon pollution, create jobs with investments in clean energy, and increase our national security by reducing oil imports. These are urgent matters; halfway measures that would divert time and attention that should be spent on taking effective action need to be taken off the table. Congress needs to reject measures that appear to address the problem but could actually increase global warming pollution. A bill that deals solely with energy could make global warming pollution worse, would fall short on jobs and national security, and would cost taxpayers more than a comprehensive bill. An "energy-only" proposal is not the way to move forward. Get document in pdf.
Testimony of David G. Hawkins, Director of Climate Programs, NRDC, before the Senate Environment and Public Works Committee Hearing on Moving America toward a Clean Energy Economy and Reducing Global Warming Pollution: Legislative Tools, July 7, 2009. Get document in pdf.
Testimony of Roland J. Hwang, NRDC's Transportation Program Director, at the Senate Transportation and Housing Committee informational hearing on California's Proposed Low-Carbon Fuel Standard, March 16, 2009. Get document in pdf.
Documents Tagged
energy

in All Sections
California's climate and clean energy policies reduce dependence on oil. By 2030, they will enable Californians to save more than $2,000 per household on gasoline and avoid the need to drive 14 billion miles each year. With the petroleum fuels sector scheduled to begin paying for its portion of climate pollution in January 2015, oil companies have intensified their campaign to undermine the clean energy policies that will reduce their market share.
Methane makes up as much as 90 percent of natural gas, and significant amounts of methane are wasted when natural gas is extracted by fracking or other techniques. Preventing the leakage and venting of methane from natural gas facilities would reduce pollution, enhance air quality, improve human health, and conserve energy resources.
Next-generation biofuels have the potential to deliver better environmental performance -- reduced lifecycle greenhouse gas (GHG) emissions and farming practices that result in cleaner water and healthier soils -- with less impact on food and feed prices.
Few concrete steps have been made to fulfill commitments by the G20 leaders in 2009, and more than 50 countries since, to eliminate fossil fuel subsidies. Although the G20 commitment was an important first step which led to a broader international coalition, the lack of a timeline and an organization that could monitor and assist countries in the implementation of their commitments has limited its practical effect on the phase out of fossil fuel subsidies. In fact, governments are expected to spend nearly three times more money subsidizing fossil fuels than they did in 2009. Get document in pdf.
For additional policy documents, see the NRDC
Document Bank
.
For older publications available only in print, click
here
.
This Is Global Warming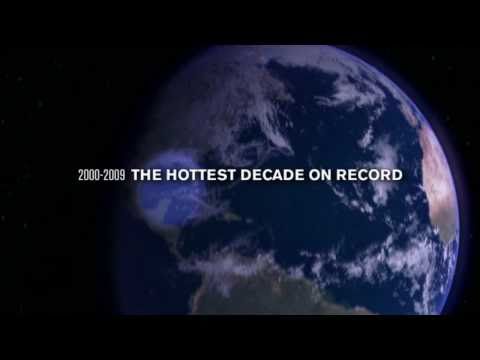 Watch the Video »
Our new video shows the effects of global warming in the world today.
NRDC Gets Top Ratings from the Charity Watchdogs
Charity Navigator awards NRDC its 4-star top rating.
Worth magazine named NRDC one of America's 100 best charities.
NRDC meets the highest standards of the Wise Giving Alliance of the Better Business Bureau.
Switchboard Blogs
posted by Briana Mordick, 2/5/16
posted by Pete Altman, 1/28/16
posted by Barbara Finamore, 1/27/16