Environmental Issues:

Global Warming
All Documents in Global Warming Tagged
power plants
It is important to understand that the EPA is one of our major success stories, representing vital problem-solving on a national scale, and that we should support the EPA doing its job.

California is ensuring a clean energy future by adopting the world's first greenhouse gas emissions performance standard for power plant investments. Senate Bill SB 368 requires that any new long-term financial investment in "baseload" generation resources -- those workhorse power plants that supply electricity around the clock -- made on behalf of California customers must be in clean energy sources. Get document in pdf.
The Bush administration's voluntary approach to global warming focuses on reducing emissions intensity -- the ratio of carbon dioxide to a measure of economic output. But under the administration's plan, even as emissions intensity improves, total emissions will keep on rising. To combat global warming effectively, the government must focus its policy on reducing the total amount of heat-trapping pollution in the atmosphere.
The federal government has for years tried to curb global warming pollution by asking corporate polluters to voluntarily cut emissions. The evidence is in -- voluntary emissions cuts are not sufficient. Too few companies take part in these initiatives; even power companies -- the leading participants -- mostly consent only to business-as-usual actions that make no real impact on rising emissions trends. Only binding limits on global warming pollution will create the market structure needed to push competitive businesses beyond the cosmetic and into taking meaningful steps to reduce global warming pollution.
Documents Tagged
power plants

in All Sections
Climate and energy experts at NRDC have crafted a groundbreaking proposal that will help the Administration create jobs, grow the economy, and curb climate change by going after the country's largest source of climate-changing pollution: emissions from hundreds of existing power plants.
Both China and the United States have adopted landmark standards to curb mercury emissions among other pollutants as well from power plants, addressing the largest global source of mercury air pollution. Globally, coal-fired power plants are the largest source of mercury emissions, with China and the United States contributing a significant portion. In China, power plant emissions standards are expected to deliver mercury reductions in 2015, mainly through controls for other air pollutants, but nevertheless significant. In the U.S., significant mercury reductions are expected from coal-fired power plants beginning in 2016. Get document in pdf.
Energy efficiency is a proven resource with significant potential to dramatically reduce power plant emissions and to do so at low cost. Power plants represent 40 percent of the nation's total climate-changing pollution.
The EPA recently finalized the Mercury and Air Toxics Standards (MATS), requiring significant reductions in mercury and air toxic emissions, inlcuding those from the electric sector, the largest industrial source of toxic air pollution in the United States. Despite the significant benefit to public health, power companies and some in Congress continue to fight against the standards.
For additional policy documents, see the NRDC
Document Bank
.
For older publications available only in print, click
here
.
Sign up for NRDC's online newsletter
This Is Global Warming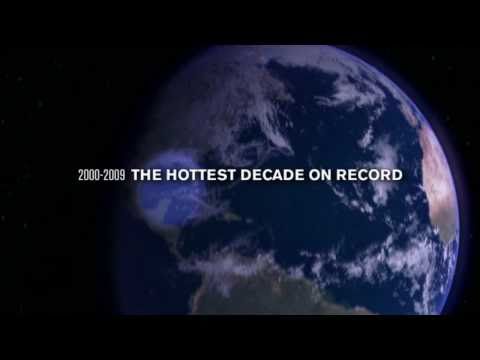 Watch the Video »
Our new video shows the effects of global warming in the world today.
NRDC Gets Top Ratings from the Charity Watchdogs
Charity Navigator awards NRDC its 4-star top rating.
Worth magazine named NRDC one of America's 100 best charities.
NRDC meets the highest standards of the Wise Giving Alliance of the Better Business Bureau.
Switchboard Blogs
posted by Theo Spencer, 3/7/14
posted by Ben Chou, 3/6/14
posted by Aliya Haq, 2/20/14