Environmental Issues:

Global Warming
All Documents in Global Warming Tagged
energy efficiency
Solving global warming means investing in clean energy, green jobs and smart energy solutions. We can't afford delay. This five-step plan will repower, refuel and rebuild America, starting today.
NRDC works with partners on the ground in Latin American countries to help develop sustainable solutions to pressing challenges, including protecting natural resources, meeting development goals, and supplying enough energy, food and services for growing populations.
Energy efficiency is the most cost effective means for reducing global warming pollution. According to McKinsey and Company, the energy bill savings from efficiency investments could roughly offset the cost of implementing a mandatory carbon cap. And many of these investments already make sense economically: McKinsey estimates that a $50 billion per year investment could result in $1.2 trillion in energy bill savings by 2020 while reducing end-use energy consumption by about 23 percent of projected demand. In addition to saving Americans money on their utility bills, investments in energy efficiency would put downward pressure on electricity, natural gas, and carbon allowance prices (when a carbon cap has been established), while creating 600,000 to 900,000 new jobs. Establishing a reliable measurement for energy efficiency performance and rewarding success in improving performance will help America reach its full energy-saving potential. Get document in pdf.
The American Clean Energy and Security Act (ACES) includes significant benefits for American farmers, including incentives for increasing energy efficiency and deployment of renewable energy sources. In addition, under the cap and invest system envisioned by the legislation, farmers could earn additional income through the sale of offsets -- credits for reductions in direct emissions or enhanced carbon sequestration on the farm. This legislation would provide the support that farmers and ranchers need, help them create new jobs and transform their businesses to succeed in a more secure and sustainable clean energy future. Get document in pdf.
Documents Tagged
energy efficiency

in All Sections
Energy efficiency and renewable energy represent the fastest, cleanest and least expensive ways to reduce our electricity use -- and our dependence on oil. Here, some tips on doing just that, for both individuals and businesses -- along with links to other resources that will help you conserve even more.
Energy efficient appliances are good for consumers and the environment. They won't solve our energy problems by themselves, but there are many reasons why they are a step in the right direction.
When it comes to energy efficiency, NRDC practices what it preaches with energy-efficient and green design features in each of our four offices. Since beginning the greening of our offices in 1988, we have achieved numerous economic and environmental benefits, including keeping millions of pounds of global warming pollution out of the atmosphere.
Going forward, consumers will likely be buying new ultra high-definition (UHD) televisions instead of high-definition versions for all models 36 inches and larger. Once this transition is completed, U.S. consumers will need to pay an extra $1 billion in annual energy costs to operate their new TVs unless further energy efficiency improvements are made.
For additional policy documents, see the NRDC
Document Bank
.
For older publications available only in print, click
here
.
This Is Global Warming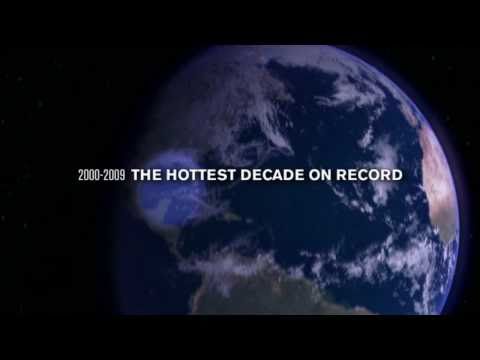 Watch the Video »
Our new video shows the effects of global warming in the world today.
NRDC Gets Top Ratings from the Charity Watchdogs
Charity Navigator awards NRDC its 4-star top rating.
Worth magazine named NRDC one of America's 100 best charities.
NRDC meets the highest standards of the Wise Giving Alliance of the Better Business Bureau.
Switchboard Blogs
posted by Briana Mordick, 2/5/16
posted by Pete Altman, 1/28/16
posted by Barbara Finamore, 1/27/16