Environmental Issues:

Global Warming
All Documents in Global Warming Tagged
renewable energy
Solving global warming means investing in clean energy, green jobs and smart energy solutions. We can't afford delay. This five-step plan will repower, refuel and rebuild America, starting today.
When combined with other personal energy-saving efforts, carbon offsets can help you green your home, office and travel. But the key is to shrink your own carbon output first.

Climate change is changing our economy, health and communities in diverse ways. Scientists warn that if we do not aggressively curb climate change now, the results will likely be disastrous.

China and the United States are the world's largest emitters of global warming pollution, and as both nations face an increasing dependence on foreign oil and dirty coal, their joint leadership is crucially needed to address global climate change and move the world to a clean energy economy. To combat global warming, China has committed to reduce its carbon intensity by 40 to 45 percent from 2005 levels by 2020, increase the share of non-fossil energy in its primary energy consumption to around 15 percent by 2020, and increase forest coverage.To meet these targets, China is moving to strategically establish itself as a leader in developing and deploying the clean energy solutions of the future: wind and solar power; advanced coal technology; electric vehicles, advanced batteries and high-speed rail; smart grid technology; and more energy efficient industries, buildings, lighting, and appliances.

Get document in pdf.
Documents Tagged
renewable energy

in All Sections
Forests are for wild animals, fresh air, clean water, and hiking with our kids. But now industry wants to burn our forests for biomass electricity, polluting the air we breathe and stealing from future generations.
Harnessing clean and renewable energy sources can help meet energy needs in a sustainable way and the growth of wind and solar power in India offers tremendous opportunities to create domestic jobs.
America's electric utilities today are operating in a rapidly changing environment that features an expansion of innovative customer options, shifting public policy goals, and a broader and more diverse electricity service marketplace. 
NRDC each year reviews the most recent data to present an overall picture of the U.S. energy sector, which is undergoing a major shift toward increasing amounts of renewable energy and cost-effective energy efficiency.
For additional policy documents, see the NRDC
Document Bank
.
For older publications available only in print, click
here
.
This Is Global Warming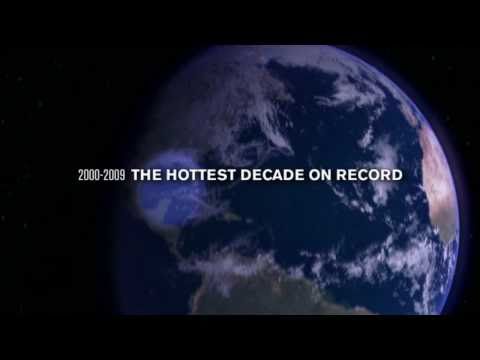 Watch the Video »
Our new video shows the effects of global warming in the world today.
NRDC Gets Top Ratings from the Charity Watchdogs
Charity Navigator awards NRDC its 4-star top rating.
Worth magazine named NRDC one of America's 100 best charities.
NRDC meets the highest standards of the Wise Giving Alliance of the Better Business Bureau.
Switchboard Blogs
posted by Barbara Finamore, 2/12/16
posted by Jake Schmidt, 2/12/16
posted by Briana Mordick, 2/5/16