Environmental Issues > Global Warming Main Page > All Global Warming Documents
The Economic Impacts of Implementing the Climate Stewardship Act
Summary findings of an analysis conducted for NRDC by the Tellus Institute.
---
Back to the Climate Stewardship Act Index
---
The Tellus Institute conducted an analysis of the Climate Stewardship Act for NRDC, using a modified version of the Energy Information Administration's (EIA) NEMS model. The bipartisan Climate Stewardship Act (CSA) is a comprehensive market-based solution that would cut heat-trapping emissions from U.S. sources to 2000 levels starting in 2010.
The Tellus analysis finds that the CSA in conjunction with targeted complementary policies would significantly reduce U.S. emissions of heat-trapping gases while saving consumers billions of dollars. The complementary policies that contribute to cost-effective implementation of the Climate Stewardship Act include energy efficiency investments funded by allowance sales under the Act, oil savings of 0.5 million barrels/day by 2016, renewable energy standards, promotion of combined heat and power systems, caps on other power plant pollutants and smart growth measures. These policies are relatively modest in comparison to bipartisan proposals already offered in Congress.
Key findings of the Tellus study include:
Net savings to consumers would accrue from 2013, reaching $30 billion annually in 2020.


Household electricity bills would remain roughly steady because of reduced demand, even though electricity prices would rise slightly.


Natural gas prices would decrease slightly because demand decreases relative to the base case, the result of efficiency policies and the emissions cap.


Allowance prices would start at $9/tonne CO2-equivalent in 2010, increasing to $21/tonne in 2020.


Results of the Tellus study are consistent with the study of the Climate Stewardship Act by researchers at the Massachusetts Institute of Technology (MIT). Both analyses predict sharply lower costs than those forecast by the Energy Information Administration, which does not adequately account for energy saving innovations.
Table 1: Key Results from the Tellus Analysis of the Climate Stewardship Act
2000
2010
2015
2020
Base
Policy
Base
Policy
Base
Policy
Allowance Price
(2001$/tonneCO2-eq)
---
---
9
---
13
---
21
Emissions
(MMtCO2-eq)
5617
6486
6103
7088
6161
7703
6411
Net Benefits
(billion 2001$)
--
--
-5
--
17
--
30
Avg. Electricity Bill
(2001$/Household)
943
939
1025
962
997
989
992
Avg. Electricity Price
(2001cents/kWh)
6.9
6.4
7.1
6.5
7.2
6.6
7.4
Natural Gas Price
(2001$/Mcf)
3.8
3.4
3.5
3.6
3.5
3.6
3.4
Gas Consumption
(Quadrillion BTU)
24
28
27
30
30
33
32
Comparison to Other Studies
The MIT Joint Program on the Science and Policy of Global Change in June 2003 published Emissions Trading to Reduce Greenhouse Gas Emissions in the United States: The McCain Lieberman Proposal. MIT analyzed a scenario (Case # 12) that mirrors the Climate Stewardship Act's emission reductions and resembles the policy case analyzed in this Tellus report, although the MIT analysis does not include complementary policies. The MIT results find allowance prices increasing from $9/tonne CO2 in 2010, to $11/tonne CO2 in 2015, to $14/tonne CO2 in 2020 (2001$). They calculate the cost to the economy, as measured by the impact on household purchasing power (defined as welfare costs), to only be 0.02 percent of business-as-usual consumption levels from 2010 onward. This translates to a cost per household of only $15 - $19 per year from 2010-2020. Furthermore, as in the Tellus study, MIT finds that natural gas consumption and wellhead price would be reduced under the CSA. In 2020, both are 4 percent below business-as-usual projections.
The Energy Information Administration released an analysis of the Climate Stewardship Act that reflects the emission reductions in the current version of the bill. EIA used its energy forecasting NEMS model to conduct the analysis without the modifications and complementary policies considered in the Tellus analysis. In this form the NEMS model is well known to respond weakly to policy signals, implying that higher allowance prices are needed to achieve the emission limits of the CSA.
The allowance prices forecast by Tellus for the bill are on average 40 percent below those forecast by EIA. Similarly, MIT's forecast allowance prices are significantly lower than EIA's results. The welfare costs projected by EIA are also much higher than those found in the MIT study by a factor that greatly exceeds the difference in allowance prices. Another important difference is that EIA projects an increase, rather than a decrease, in natural gas consumption under the CSA relative to its base case. The increase in natural gas consumption is due to the very weak demand response in the end-use sectors that EIA projects. As a result a greater proportion of the total emission reductions must be achieved by fuel switching from coal to natural gas in the electric sector, driving up gas demand by a few percent. Even so, EIA's natural gas wellhead price projections under the Climate Stewardship Act remain at baseline price levels from 2010 thru 2020.
EIA's energy forecasting model tends to reflect and reinforce the status quo. It thus limits the potential impact of new and innovative policies that differ from business as usual behavior. Analyses reviewing the historical record of energy-economic model results, including NEMS, have shown a strong tendency to over project energy consumption and underestimate the impacts that technological change can have on reducing consumption. This results in a systematic overestimation of both future allowance and energy prices. Furthermore, the NEMS model assumes a base case where all resources are fully employed and efficiently allocated. Therefore, by definition any changes in the mix to protect the environment will automatically lead to a less efficient and more costly outcome. Yet, to assume that there must be a trade-off between environmental and economic benefits has been shown to be false. For example, it has been shown over and over again in the economic literature and through practical experience that energy efficiency measures can and do result in a net benefit to businesses and consumers.
The Tellus results clearly demonstrate that the Climate Stewardship Act would be a cost-effective approach to managing U.S. emissions of global warming pollution, especially when partnered with sound energy policies that help increase energy efficiency and clean, low-carbon sources of energy.
---
The June 2004 Tellus Institute study analyzes the version of the Climate Stewardship Act voted on by the Senate in October 2003 (S.A. 2028), which calls for a cap on global warming pollution, at year 2000 levels, beginning in 2010. The 2004 analysis can be found at:
http://www.tellus.org/energy/publications/McCainLieberman2004.pdf
A July 2003 analysis by the Tellus Institute looks at an earlier version of the bill, which included further reductions beginning in 2016. The 2003 analysis can be found at: http://www.tellus.org/energy/publications/McCainLieberman2003.pdf
This Is Global Warming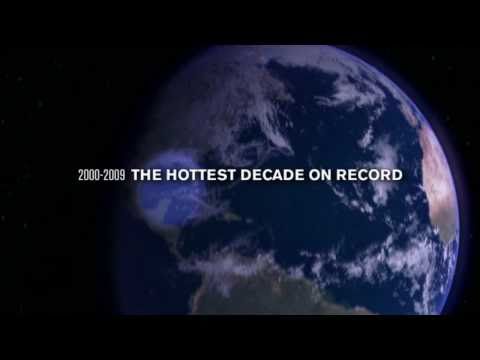 Watch the Video »
Our new video shows the effects of global warming in the world today.
NRDC Gets Top Ratings from the Charity Watchdogs
Charity Navigator awards NRDC its 4-star top rating.
Worth magazine named NRDC one of America's 100 best charities.
NRDC meets the highest standards of the Wise Giving Alliance of the Better Business Bureau.
Switchboard Blogs
posted by Briana Mordick, 2/5/16
posted by Pete Altman, 1/28/16
posted by Barbara Finamore, 1/27/16