Environmental Issues > Global Warming Main Page > All Global Warming Documents
The Climate Stewardship Act and the Agriculture Sector
---
Back to the Climate Stewardship Act Index
---
The Climate Stewardship Act could provide several new sources of income for farmers. By establishing a cap-and-trade system for greenhouse gases, the bill would increase the opportunity for farmers to produce clean, renewable energy sources. The bill also includes an offsets provision that would create a market for carbon sequestration. Furthermore, the bill would establish a new agricultural incentive program to promote carbon sequestration, wind energy and renewable fuels. This fact sheet briefly describes the Climate Stewardship Act and the role of the agriculture sector.
What the Climate Stewardship Act Would Do
The Climate Stewardship Act would placee a mandatory limit on the majority of U.S. greenhouse gas emissions and establish a cap-and-trade system.
The cap would cover most U.S. emissions sources. The mandatory cap would cover emissions from electricity generation, transportation and large industrial and commercial sources. The affected sources account for approximately 85 percent of total U.S. emissions. Direct emissions from farms would not be regulated sources.


Emissions would be stabilized in 2010 at slightly below current levels.


Cap-and-trade for covered entities. The cap-and-trade system would require that power plants and industrial and commercial sources hold allowances to cover each ton of their emissions. In the transportation sector refiners (or importers) would hold allowances for each ton of carbon in the petroleum sold.


Allocation of allowances would be a hybrid system. Allowances would be allocated with a mix of grandfathering and auctioning, to be determined by the Secretary of Commerce. A portion of the allowances would be set-aside for early emission reductions and other purposes.


Offsets could be used for compliance. In addition to allowances, affected sources could also use offsets from nonregulated sectors in the United Sstates (including forest and agriculture) and a wide range of international sources. The use of offsets is limited in the bill, although at a level that does not constrain the potential for agricultural carbon sequestration.
What the Climate Stewardship Act Would Do for Agriculture
Farmers and rural communities would benefit in three ways under the Climate Stewardship Act: by producing clean energy, by generating greenhouse gas offsets and by participating in the incentive program.
Farmers would be one source of cleaner energy needed to meet the emissions cap. The multisector greenhouse gas cap would increase the demand for renewable energy that can be produced by farmers. Farmers are increasingly becoming providers of renewable energy from biomass, wind and other sources. Even if farmers did not produce the energy themselves, farmers and rural communities would benefit from increased demand for biomass crops, lease payments for siting wind turbines and increased employment and tax revenue from siting energy facilities.


Farmers could generate and sell greenhouse gas offsets. Regulated entities could purchase offsets to help them come into compliance. Farmers could create greenhouse gas offsets by increasing carbon sequestration and reducing on-farm emissions (e.g., nitrous oxide from fertilizer use or methane emissions from animal waste management). Forestry and agriculture would most likely provide the majority of offsets because the cap already limits the emissions of the majority of other domestic sources.


Farmers could receive incentive payments. A new incentive program would be created to fund on-farm wind energy, renewable fuel production and carbon sequestration. The program would be funded by reserving a portion of the allowances for this purpose.


The effect of energy price increases would be modest. The limit on global warming emissions would cause fuel prices to rise slightly, but not to a level that would significantly affect farm income. An MIT analysis of the bill estimated that gasoline prices would be 4 percent higher in 2015, an increase of 8 cents a gallon. USDA analysis of similar price increases predicted a decrease in net farm income of 0.3 percent.1 This relatively modest effect is consistent with other analyses.2 Furthermore, the USDA analysis overstates the likely impact because it does not include potential revenue from carbon sequestration, renewable energy production or other emission reduction offsets, and does not assume any improvements in on-farm energy efficiency in the face of higher fuel prices.
---
Notes

1. USDA Economic Research Service (2001), "Economic Impact of Carbon Charges on U.S Agriculture," Climatic Change 50: 445-473. This study includes the effect of higher energy prices both on on-farm fuel use and the price of fertilizer and pesticide inputs.

2. McCarl and Schneider (2000), "U.S. Agriculture's Role in a Greenhouse Gas Emission Mitigation World: An Economic Perspective," Review of Agricultural Economics 22(1): 134-159. World Resources Institute (2000), "A Climate and Environmental Strategy for U.S. Agriculture."
This Is Global Warming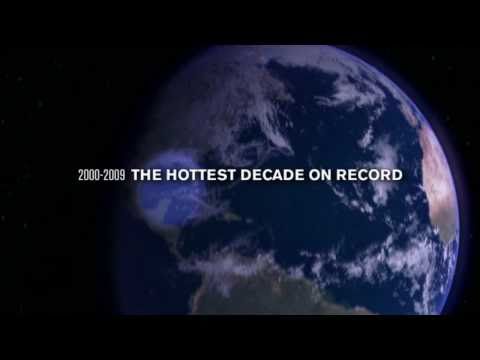 Watch the Video »
Our new video shows the effects of global warming in the world today.
NRDC Gets Top Ratings from the Charity Watchdogs
Charity Navigator awards NRDC its 4-star top rating.
Worth magazine named NRDC one of America's 100 best charities.
NRDC meets the highest standards of the Wise Giving Alliance of the Better Business Bureau.
Switchboard Blogs
posted by Barbara Finamore, 2/12/16
posted by Jake Schmidt, 2/12/16
posted by Briana Mordick, 2/5/16