Environmental Issues > Global Warming Main Page > All Global Warming Documents
California Clean Car Law Prevails over Big Auto Challenge
Landmark law restricting global warming pollution from cars upheld in court, but EPA quickly denies CA authority to legislate.


Take a look at the clean car technologies automakers should be using more widely.




America's cars and trucks pump 1.4 billion tons of heat-trapping CO2 into the atmosphere every year.

Eighty-one percent of California voters -- including 77 percent of SUV owners -- support the state's new global warming emissions standards.

New emissions standards will save California drivers nearly $921 million annually by 2012.

States including Connecticut, Massachusetts, New York, New Jersey, Rhode Island, Vermont, Maine and Washington are considering adopting California's standards.
A federal judge rejected an auto industry lawsuit in December 2007 that challenged landmark California regulations restricting global warming emissions in new vehicles. But within days of the decision, the EPA announced that states did not have the right to enforce such legislation. NRDC helped California defend its program by intervening in the original lawsuit, and has now joined several states in suing the EPA to reverse the decision.
In 2002, California adopted the world's first law designed to cut global warming pollution from new cars and trucks. The historic law, which 16 states have already chosen to adopt and 6 more are considering, requires automakers to reduce heat-trapping exhaust from new vehicles. Stricter standards are set to kick in for 2009 cars, ramping up to a 30 percent reduction of global warming emissions from new vehicles by 2016.
California developed its new requirements based on existing pollution-cutting technologies, like better engine electronics, improved transmissions and energy-saving tires. However, instead of embracing necessary clean air goals and readily incorporating these technologies, carmakers have been resistant, arguing that technology upgrades are difficult and costly. They turned to legal battles in an attempt to maintain the status quo.
Fortunately, these lawsuits are not holding water. Earlier in 2007, a similar auto industry challenge failed in Vermont.
With this major legal hurdle out of the way, California and 16 other states may begin enforcing stricter clean air laws on car manufacturers. But one roadblock still remains: obtaining the go-ahead from the U.S. Environmental Protection Agency. After stalling for two years, the EPA decided in late 2007 to deny California and other states the authority to legislate cleaner cars. NRDC has joined several states in suing the EPA to reverse the decision.
With automobiles as the second largest source of global warming pollution in the United States, cleaner cars would greatly decrease the amount of heat-trapping emissions pumped into the air each day.
"The sooner the EPA grants us permission to enforce our standards, the sooner we will start cleaning up our air and fighting global warming," said Roland Hwang, NRDC Vehicles Policy Director.
last revised 12/18/2007
This Is Global Warming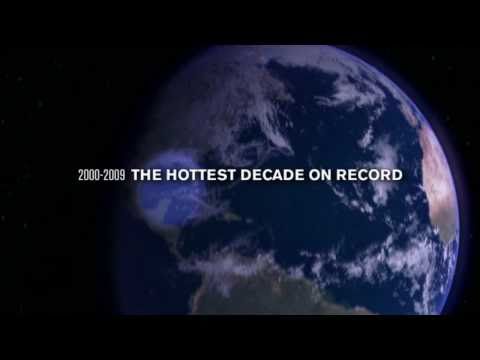 Watch the Video »
Our new video shows the effects of global warming in the world today.
NRDC Gets Top Ratings from the Charity Watchdogs
Charity Navigator awards NRDC its 4-star top rating.
Worth magazine named NRDC one of America's 100 best charities.
NRDC meets the highest standards of the Wise Giving Alliance of the Better Business Bureau.
Switchboard Blogs
posted by Briana Mordick, 2/5/16
posted by Pete Altman, 1/28/16
posted by Barbara Finamore, 1/27/16