Environmental Issues > Global Warming Main Page > All Global Warming Documents
Regulating Four Power-Plant Pollutants More Cost-Effective Than Three
Energy Department Study Finds That Ignoring Global Warming Pollution Won't Pay
---
Ignoring global warming doesn't pay. That's the finding of an October 2001 analysis by the federal Energy Information Administration comparing a Senate proposal to regulate four types of pollution from power plants, including the heat-trapping gas carbon dioxide, with a second plan that would regulate three pollutants, but leave out carbon dioxide. (The White House is expected to back a similar strategy later this year.) The Senate bill, the report found, would be more cost effective for two reasons. First, it would allow power plants to better plan investments in pollution-control technology. And second, it would save Americans more money on utility bills by raising energy efficiency standards, and by offering incentives for renewable forms of energy, such as wind and solar power.
---
Back to Clean Power Act Index
---
A report released in early October by the Department of Energy's Energy Information Administration (EIA) [1] found that a proposed Senate bill reducing power plant emissions of four major pollutants, including the heat-trapping gas carbon dioxide, would be more cost-effective than a three-pollutant plan like the one expected from the White House later this year, which leaves global warming pollution off the list. The four-pollutant bill, called the Clean Power Act (S. 556), was introduced earlier this year by Sens. Jim Jeffords (I-Vt.) and Joseph Lieberman (D-Conn.).
Slated for Senate debate this month, the Clean Power Act would create an integrated clean-up plan for power plant pollution -- with cuts of 75 percent for sulfur dioxide and nitrogen oxide emissions, 90 percent cuts for the neurotoxin mercury, and about a 25 percent cut in carbon dioxide, returning emissions to 1990 levels.
The Jeffords/Lieberman bill would lower costs by attacking the pollution problem from the demand side as well. It calls for implementing policies such as strengthened efficiency standards for buildings and appliances, along with incentives for renewable energy sources such as wind and solar power, which were examined by scientists at Department of Energy Laboratories in a comprehensive study last year. [2] Ultimately, the bill's provisions would lower Americans' gas and electric bills.
The administration plan is expected to address only the first three pollutants, ignoring the global warming pollutant, carbon dioxide. By leaving out global warming pollution, the administration plan would cause utilities to invest heavily in retrofitting existing plants with pollution control technologies that are incompatible with reducing carbon dioxide emissions, making it much more expensive to address the climate change problem in the future.
The Clean Power Act marks the beginning of a major new debate over power plant pollution controls. In early October Sen. Jeffords hosted a two-day meeting of representatives from power companies, environmental organizations and states to seek input on power plant legislation. He announced plans for a legislative hearing later in October and an Environment Committee markup in November.
Key findings of the EIA analysis:


EIA considered moderate and advanced scenarios for the demand-side energy saving measures. The Clean Power Act would reduce average annual household expenditures on electricity by $40 in 2010 and $200 by 2020 under the more advanced scenario. [3] Assuming the more moderate set of efficiency measures, EIA projects that average annual household electricity bills would be unchanged in 2010 but would drop $100 in 2020.


Despite a slight increase in electricity prices, the nation's net electricity bill[4] in 2010 would be $27 billion lower under the Clean Power Act compared with the status quo, assuming the advanced energy efficiency measures. By 2020, Americans would save $60 billion. Even with the more moderate energy efficiency measures, the national net electric bill savings would be $16 billion in 2010 and $41 billion in 2020.


Compared to the status quo, the cumulative resource costs of providing electricity services through 2020 would be reduced $220 billion with advanced energy efficiency scenario, or $120 billion with moderate efficiency scenario.


Natural gas consumption in 2020 will be nearly 4 trillion cubic feet per year lower than current levels, reducing natural gas expenditures nearly $30 billion under the more advanced energy efficiency scenario. Natural gas expenditures would be reduced $12 billion assuming the more moderate set of efficiency measures.
Four is Cheaper Than Three
EIA's analysis shows the Clean Power Act's integrated approach is far more cost-effective than a hypothetical bill capping emissions of sulfur, nitrogen and mercury, but leaving carbon dioxide untouched. Assuming the institution of advanced energy efficiency measures, under the Clean Power Act net electricity bills would be $30 billion lower in 2010 and $75 billion lower in 2020 than a three-pollutant scenario imposing 75 percent reductions in sulfur, nitrogen and mercury emissions. [5]
With the institution of only moderate efficiency measures, net electricity bills still would be $20 billion lower in 2010 and $57 billion lower in 2020 than a scenario in which only three of the four pollutants were addressed. The electric bill of the average household would be reduced by $60 per year in 2010 and $230 per year in 2020 with advanced energy efficiency measures; savings would be $15 in 2010 and $120 in 2020 with only moderate efficiency measures.
Cost Savings: Clean Power Act vs. 3-Pollutant Strategy (dollars per household)


Biz As Usual
3P
S.556-Mod.
S.556-Adv.
Residential Electric Bill, 2010
$936
$954
$940
$894
Residential Electric Bill, 2020
$980
$1005
$884
$777
---
Notes

1. Energy Information Administration, "Analysis of Strategies for Reducing Multiple Emissions from Electric Power Plants with Advanced Technology Scenarios," SR/OIAF/2001-05, October 2001.

2. Interlaboratory Working Group, "Scenarios for a Clean Energy Future," ORNL/CON-476 and LBNL-44029, November 2000.

3. CEF-JL Advanced scenario with emission limits relative to the reference (status quo) scenario.

4. The net electricity bill is calculated from the gross electricity bill (total electricity sales multiplied by average electricity prices) by subtracting the cost of carbon emission allowances (carbon emissions multiplied by carbon allowance prices). This reflects a scenario where allowances are auctioned and the revenues are returned to consumers. If allowances were allocated based on electricity output rather than being auctioned, electricity prices (and the gross electric bill) would increase less than they do under the assumptions used by EIA.

5. Energy Information Administration, "Reducing emissions of Sulfur Dioxide, Nitrogen Oxides and Mercury from Electric Power Plants," SR/OIAF/2001-04, September 2001.
This Is Global Warming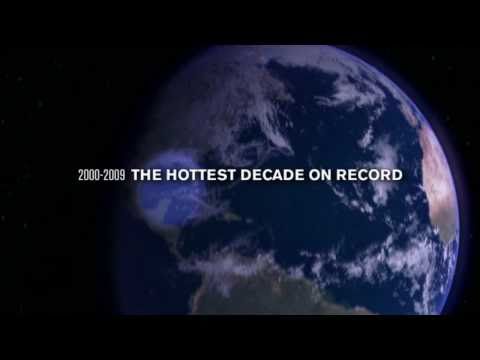 Watch the Video »
Our new video shows the effects of global warming in the world today.
NRDC Gets Top Ratings from the Charity Watchdogs
Charity Navigator awards NRDC its 4-star top rating.
Worth magazine named NRDC one of America's 100 best charities.
NRDC meets the highest standards of the Wise Giving Alliance of the Better Business Bureau.
Switchboard Blogs
posted by Briana Mordick, 2/5/16
posted by Pete Altman, 1/28/16
posted by Barbara Finamore, 1/27/16