Environmental Issues > Global Warming Main Page > All Global Warming Documents
Landmark Pollution Bill Tackles Smog, Global Warming Together
Comprehensive package charts cost-effective course for 21st century health and environmental protection.
---
Air pollution from power plants takes a terrible toll on the health of Americans, and is a leading cause of global warming. But for the first time, Congress is debating a comprehensive package that charts a cost-effective course for bringing U.S. air pollution standards into the 21st century, while improving both the technology and efficiency of our electric power system.
---
Back to Clean Power Act Index
---
Despite cleanup efforts, air pollution in the United States continues to cause 30,000 premature deaths and several million lost workdays nationwide every year due to asthma and other respiratory ailments. Scientists say these losses will be increasingly compounded by global warming, which accelerates smog formation and increases the risks of fatal heat stress.
These problems share a common origin: pollution from the nation's more than 1,000 electric power plants. In response, Congress is debating landmark legislation to tighten controls on emissions responsible for respiratory threats and -- for the first time -- limiting the carbon dioxide (CO2) emissions that cause global warming. Dubbed the Clean Power Act, the bill also strengthens protections against acid rain, and adds new limits on mercury, a potent neurotoxin.
Introduced in the Senate by Jim Jeffords (I-VT), Susan Collins (R-ME) and Joseph Lieberman (D-CT), the Clean Power Act promises to bring U.S. air pollution standards into the 21st Century, while improving both the technology and efficiency of our electric power system. Because power plants built today will operate for many decades, the benefits of the legislation would continue for 50 years or more.
According to the Energy Information Administration, the comprehensive Clean Power Act would save consumers more money than either maintaining business-as-usual or a power plant cleanup that ignores global warming pollution.
Bold Measures to Solve Big Problems
Often described as a "four-pollutant" bill, the Clean Power Act establishes a new, integrated approach to power plant cleanup. It would cut nitrogen oxide and sulfur dioxide emissions (the sources of smog, lung-clogging particulates and acid rain) 75 percent; slashes mercury output 90 percent; and cuts carbon dioxide emissions roughly 25 percent, reducing them to 1990 levels.
At the same time, the Clean Power Act attacks pollution from the demand side by requiring robust energy efficiency programs and by providing new incentives for renewable energy sources such as wind and solar power -- steps that would cut electric bills for businesses and consumers alike.
Last year's Clean Power Act (S. 556) was passed by the Environment & Public Works committee, then chaired by Sen. Jeffords, but was not taken up by the full Senate. Companion legislation, the Clean Smokestacks Act (H.R. 1256), was sponsored by Reps. Henry Waxman (D-CA), Sherwood Boehlert (R-NY) and 132 other members, but did not get a vote in the House of Representatives. Both bills will be pushed again in 2003.
Plan B: A Bush Administration Alternative That Comes Up Short
The Bush administration opposes the Jeffords-Collins-Lieberman bill, and has proposed an alternative that addresses only the first three pollutants -- leaving out the global warming pollutant, carbon dioxide. Besides ignoring a pressing health and environmental challenge, this also would lead power plant owners to invest in "end-of-pipe" pollution controls that do nothing to reduce CO2, making it much more expensive to address global warming in the future.
The administration proposal, inappropriately dubbed "Clear Skies," would also delay reductions in the other three pollutants compared to what could be achieved by vigorous enforcement of the existing Clean Air Act.
The president's three-pollutant approach reverses a promise he made as a candidate during the 2000 campaign, and continues to leave the White House without a meaningful global warming strategy following the United States' withdrawal from an international global warming treaty last summer.
Energy Department Study Says Clean Power Act Saves Money
A study released in October 2001 by the Energy Department's Energy Information Administration (EIA) found that the Clean Power Act would save U.S. businesses and consumers $16 billion in net electricity costs in 2010 compared with business-as-usual, despite a slight electricity price increase. Projected savings stem from energy-saving measures in the bill, which would cut energy use. By 2020, savings would reach more than $40 billion. With more advanced energy savings measures, EIA pegged net savings at $27 billion by 2010, and $60 billion in 2020.
The EIA study also compared the Clean Power Act to a hypothetical three-pollutant approach -- like the one backed by President Bush -- and found 2010 electricity costs would be $20 to $30 billion lower under the more comprehensive, four-pollutant strategy, depending on whether modest or advanced efficiency measures are adopted. That translates to yearly household savings between $15 and $60 under the Clean Power Act.
Press Contact
Jon Coifman, NRDC Climate Center, 202/289-2404
Related NRDC Pages
Regulating Four Power-Plant Pollutants More Cost-Effective Than Three
last revised 1.24.03
This Is Global Warming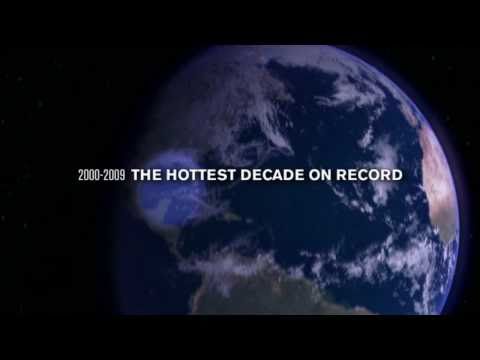 Watch the Video »
Our new video shows the effects of global warming in the world today.
NRDC Gets Top Ratings from the Charity Watchdogs
Charity Navigator awards NRDC its 4-star top rating.
Worth magazine named NRDC one of America's 100 best charities.
NRDC meets the highest standards of the Wise Giving Alliance of the Better Business Bureau.
Switchboard Blogs
posted by Briana Mordick, 2/5/16
posted by Pete Altman, 1/28/16
posted by Barbara Finamore, 1/27/16