Environmental Issues > Global Warming Main Page > All Global Warming Documents
The Climate Stewardship Act: Summary and Background
---
Back to the Climate Stewardship Act Index
---
In October 2003, for the first time in history, the U.S. Senate voted on legislation to fight global warming. The bipartisan bill, called "The Climate Stewardship Act," was sponsored by Senator John McCain (R-AZ) and Senator Joe Lieberman (D-CT) and nearly passed the Senate with a 43 to 55 vote. Building on the momentum in the Senate, in March 2004 Representatives Wayne Gilchrest (R-MD) and John Olver (D-MA) introduced the equivalent bill in the House of Representatives. In February 2005, the Climate Stewardship Act was jointly reintroduced before the 109th Congress (S.342 and H.R.759).
The Climate Stewardship Act would create a comprehensive market-based emissions cap and trading program to cut global warming pollution from the biggest U.S. sources at the lowest possible cost. An MIT economic analysis of the bill finds that meeting the bill's emission limits would affect household purchasing power by less than one-tenth of one percent. This translates to a cost per household of only $19 per year by 2020.
Patterned after the highly successful acid rain program of the 1990 Clean Air Act, the Climate Stewardship Act, if passed, would:
Include emissions of six global warming pollutants (carbon dioxide, methane, nitrous oxide, hydrofluorocarbons, perfluorocarbons and sulfur hexafluoride) by electric utilities, refiners of transportation fuels and major industrial and commercial entities.


Require companies in those sectors that emit at least 10,000 tons of CO2 (or an equivalent amount of other global warming pollutants) to report annual emissions and reduce emissions to 2000 levels by 2010.


Give covered companies many options to reduce costs through emissions trading. The opportunity for trading between covered companies and across all six pollutants would dramatically reduce cost.


Cut cost further through credits from forest and farm carbon sequestration, credits from pollution reductions by smaller firms and credits from other nations' carbon programs.


Create incentives for firms to reduce emissions early or to take on more stringent emissions limits. Allow more flexibility through emissions banking and borrowing.


Give some carbon allowances to companies without charge. Dedicate other allowances to promote new clean energy technologies and to protect consumers, workers and communities.


Establish a national greenhouse gas database and an efficient, computerized system for tracking the allocation, trading and retirement of carbon allowances and credits based on the successful acid rain program.
last revised 3.18.05
This Is Global Warming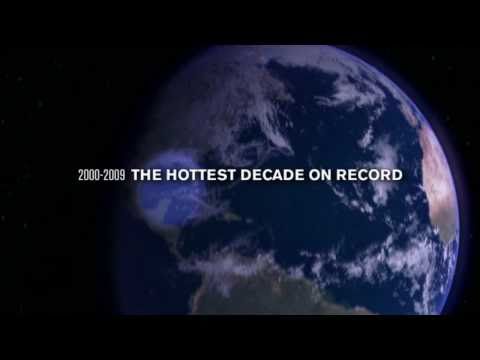 Watch the Video »
Our new video shows the effects of global warming in the world today.
NRDC Gets Top Ratings from the Charity Watchdogs
Charity Navigator awards NRDC its 4-star top rating.
Worth magazine named NRDC one of America's 100 best charities.
NRDC meets the highest standards of the Wise Giving Alliance of the Better Business Bureau.
Switchboard Blogs
posted by Barbara Finamore, 2/12/16
posted by Jake Schmidt, 2/12/16
posted by Briana Mordick, 2/5/16