Environmental Issues > Global Warming Main Page > All Global Warming Documents
Heat Advisory
How Global Warming Causes More Bad Air Days
---
Contents page
---
Executive Summary
As global warming causes hot summer days to get hotter, concentrations of an air pollutant called ozone increase -- forming lung-damaging pollution commonly known as smog. This report presents a comprehensive new analysis by medical experts at the Johns Hopkins University's Bloomberg School of Public Health and Columbia University's Mailman School of Public Health in collaboration with University at Albany SUNY, Yale University, and the University of Wisconsin-Madison. The analysis assesses how much smog levels could rise over the eastern United States because of global warming -- and what that could mean for public health.
Smog is formed when pollutants from vehicles, factories, and other sources mix with sunlight and heat, which means that key air quality measures are highly sensitive to temperature. Researchers project under a climate change scenario that by mid-century people living in 15 cities in the eastern United States would see a 60 percent increase -- from 12 to almost 20 days per summer -- in the average number of days exceeding the health-based 8-hour ozone standard established by the U.S. Environmental Protection Agency (EPA) (see Figure ES-1). The number of unhealthy "red alert" days would double. Correspondingly, these citizens would enjoy, on average, nearly 20 percent fewer healthy air days in future summers because of global warming (see Figure ES-2).
Measured over 1-hour and 8-hour periods, ozone levels are ranked on a colorcoded air quality index established under the Clean Air Act to determine the threat to public health. On red alert days, everyone -- particularly children and people with asthma -- is advised to limit outdoor activity.
Figure ES-1
On average across all the cities, there were 12 8-hour NAAQS exceedance days per summer for the current climate, and nearly 20 8-hour NAAQS exceedance days per summer for the future climate.
The findings mean that many more people would be forced to restrict outdoor activities. Those with asthma and other respiratory troubles face the most serious threats.
Examples of projected city-specific consequences include:
Nashville, Tennessee, would see almost 14 more red alert summer days.


Cincinnati, Ohio, would see a 90 percent increase (from 14 to 26) in the number of days when ozone levels exceed the health-based 8-hour air quality standard set by the EPA.


Louisville, Kentucky, would see the highest rise among the study cities for asthma hospital admissions of people under 65 and mortality because of elevated ozone due to global warming.


Portsmouth, New Hampshire, would see two "purple alert" days per summer -- the most severe, and rare, health advisory issued, which calls for everyone to limit outdoor activities.
Higher smog levels trigger asthma attacks and make it difficult to breathe, particularly for children and the elderly. For people who have asthma, smog pollution can increase their sensitivity to allergens. And because carbon dioxide levels also are elevated, allergenic plants, such as common ragweed, produce more pollen.
Figure ES-2
Researchers project that by the middle of the century, people living in 15 cities in the eastern United States would see a 20 percent decrease in the number of healthy summer days and a 60 percent increase in the number of unhealthy summer days as a result of climate change.
Smog is a serious problem, and not only in the 15 cities studied for this report. More than 100 million Americans live in counties that do not comply with healthbased air quality standards for ozone. Ozone is a persistent environmental health problem, despite the significant efforts that have been made to control emissions since enactment of the Clean Air Act in 1970.
Future air pollution control strategies should address heat-trapping pollution, such as carbon dioxide, as well as the pollutants that are direct precursors to ozone. Otherwise, the Clean Air Act's goal to provide all Americans with clean, healthy air to breathe could choke, and many Americans will suffer preventable illnesses -- even death.
This Is Global Warming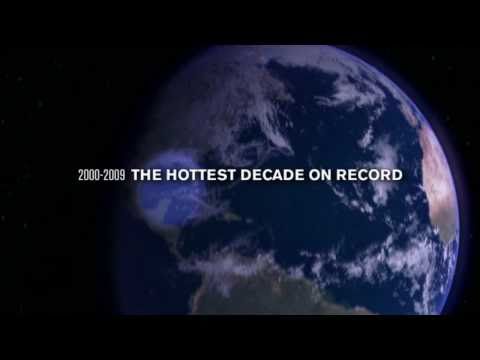 Watch the Video »
Our new video shows the effects of global warming in the world today.
NRDC Gets Top Ratings from the Charity Watchdogs
Charity Navigator awards NRDC its 4-star top rating.
Worth magazine named NRDC one of America's 100 best charities.
NRDC meets the highest standards of the Wise Giving Alliance of the Better Business Bureau.
Switchboard Blogs
posted by Barbara Finamore, 2/12/16
posted by Jake Schmidt, 2/12/16
posted by Briana Mordick, 2/5/16