Environmental Issues > Global Warming Main Page > All Global Warming Documents
Science Panel's Latest Climate Report Underscores Need for Swift Action
Key findings and implications of the Fourth Assessment of the Intergovernmental Panel on Climate Change.
---
The latest report by the Intergovernmental Panel on Climate Change (IPCC), the product of hundreds of leading scientists from around the globe, confirms that global warming is happening now and needs to be addressed quickly to avoid costly and difficult problems. The following is an analysis of the report's key findings and implications.
---
What's New
The Intergovernmental Panel on Climate Change (IPCC) report confirms the urgency of the problem and states a new degree of the scientific certainty that global warming is happening now and is human-caused.
This is the fourth IPCC report since 1990 and each report has been more conclusive than the previous one.
The fourth assessment highlights how an increase in global temperatures is already affecting climate worldwide and will have far-reaching effects on sea levels, ice cover at the poles, heat waves, floods and droughts.
Key Findings
It is very likely 1 (at least a 90 percent chance) that heat-trapping pollution is the main factor in warming since 1950.
Without action to curb global warming pollution it is very likely that heat waves and heavy precipitation events will continue to become more frequent.
It is more likely than not that Atlantic hurricanes have become more intense due to human-induced global warming and it is likely that hurricane intensity will increase in the future if emissions are not curbed.
The earth will warm by an additional 4 to 11 degrees Fahrenheit during the 21st century if energy production is fossil fuel intensive (best estimate 7 degrees).
The earth will warm by an additional 3 to 8 degrees Fahrenheit during the 21st century if emissions follow a mid-range business-as-usual forecast (best estimate 5 degrees).
The IPCC projects that sea levels will rise by 7 to 23 inches during the 21st century, but this estimate assumes no acceleration of ice flow in Greenland or Antarctica and does not fully account for some positive feedback processes, such as the release of additional CO2 from tundra soils as the planet warms. A new study published in Science on January 19, 2007 projects that sea levels will rise by 20 to 55 inches this century based on recent observations. 2 This study was published after the deadline for consideration by the IPCC.
The Arctic Ocean could largely be devoid of sea ice during summer later in the century.
The ocean will continue to become more acidic due to carbon dioxide emissions. Ocean pH has already decreased by 0.1 units and will decline by an additional 0.14 to 0.35 units if emissions are not curtailed.
Policy Implications
This report confirms the urgent need to address global warming. Congress must act.
The report confirms that global warming is here now. We are already seeing the effects, from Arctic towns being moved because of coastal erosion resulting from thawing permafrost, to the tropics where low-lying island residents have been forced to abandon their homes and heritage. We cannot wait any longer.
At this point, some warming is unavoidable, but there is a world of difference between 1 degree and 7 degrees. The good news is that the political climate in Washington is changing as well. Congress needs to enact comprehensive emission limits that will steadily reduce global warming pollution. We have an opportunity to fix this problem, but only if we act before it's too late.
Integrity
IPCC reports are the gold standard of what the world's scientists currently know about climate change.
Scientific findings published since December 2005 are not included in this fourth assessment, resulting in a conservative statement of projected impacts.
Process
Overall, the IPCC report will include work from more than 2,000 scientists appointed by more than 130 countries. The first working group reflects the collaboration of more than 150 authors and 600 reviewers who incorporated thousands of comments from experts. The second report, "Impacts, Adaptation and Vulnerability," will be released in early April 2007.
The process is rigorous, based on open and transparent peer review.
The Summary for Policymakers is reviewed line-by-line by scientists and government experts to ensure that it is a completely accurate reflection of the detailed scientific findings and that all comments have been fully considered.
The IPCC brings fresh eyes to the issue -- 75 percent of Fourth Assessment Report writers were not involved in the Third Assessment.
Skeptics or Deniers?
The so-called "skeptics" are actually part of a denial campaign funded and orchestrated by polluting industries, especially ExxonMobil.
Industry-funded global warming deniers will use the same dishonest tactics they have used for years. They will try to:

Attack the messenger, suggesting a worldwide conspiracy of bureaucrats and climate scientists trying to protect their funding using a distorted description of the IPCC process.
Highlight any specific downgrade in the predictions and lift that out of context to suggest a less dire overall picture.
Encourage doubt and confusion, following the model of the "scientists" employed for decades by the tobacco industry to delink smoking and cancer.
To read the report in full, go to
www.ipcc.ch
.
---
Notes
1. The IPCC uses the following terms to indicate the assessed likelihood, using expert judgement, of an outcome or a result: Virtually certain > 99% probability of occurrence, Extremely likely > 95%, Very likely > 90%, Likely > 66%, More likely than not > 50%, Unlikely < 33%, Very unlikely < 10%, Extremely unlikely < 5%.

2. Rahmstorf, S. 2007. "A Semi-Empirical Approach to Projecting Future Sea-Level Rise. " Science 315:368-370
last revised 2/6/2007
This Is Global Warming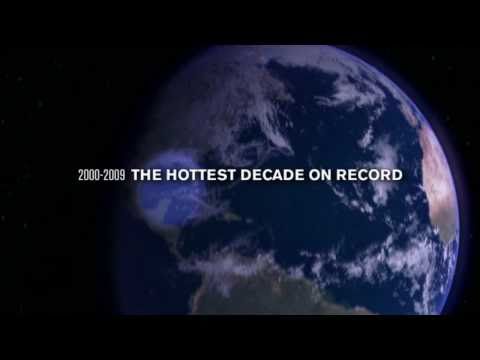 Watch the Video »
Our new video shows the effects of global warming in the world today.
NRDC Gets Top Ratings from the Charity Watchdogs
Charity Navigator awards NRDC its 4-star top rating.
Worth magazine named NRDC one of America's 100 best charities.
NRDC meets the highest standards of the Wise Giving Alliance of the Better Business Bureau.
Switchboard Blogs
posted by Briana Mordick, 2/5/16
posted by Pete Altman, 1/28/16
posted by Barbara Finamore, 1/27/16