Protecting the environment of Greater New York
DRINKING WATER, WATERWAYS & OCEANS
NRDC's Kate Sinding discusses the biggest threat to our state's drinking water - proposed natural gas drilling in the Catskills region.
Background
New Yorkers depend on water for nearly everything - from drinking and cooking, to fishing and swimming, to washing dishes. In a state with nearly 1,850 miles of shoreline, thousands of lakes, rivers and others waterways, and one of the last unfiltered drinking water supplies in the nation, protecting our water resources is critical to New York's economy, environment, and health.
Despite several decades of progress, our oceans and waterways are still plagued by widespread pollution and marine habitat destruction. At the same time, threats from gas drilling and ill-advised developments threaten our precious drinking water.
Our Campaign Goals
Drinking Water: Our primary goal is to safeguard the NYC drinking water supply - the largest in the nation and the source of 90 percent of downstate drinking water. Waterways & Oceans: Our goal is to protect and restore our surrounding oceans and waterways, which are economically and environmentally important for the region.
WHAT WE'RE DOING
Drinking Water
Leading a campaign to ensure that lands surrounding the region's key watersheds are placed off-limits to proposed gas drilling, which could contaminate water through a technique called hydraulic fracturing - or "fracking." Learn how fracking can threaten drinking water.
Negotiating the purchase and protection of nearly 100,000 vulnerable acres surrounding the watersheds in the coming decade, via the City's historic watershed Land Acquisition Program, which can help New York City avoid the cost of a multi-billion dollar filtration system.
Spearheading efforts against haphazard sprawl near reservoirs that would overwhelm resources and introduce more pollution to the watershed.
Waterways & Oceans
Promoting green infrastructure solutions like green roofs, roadside plantings, and permeable pavement to prevent dirty stormwater runoff and raw sewage - the leading causes of pollution in hundreds of New York's waterways - from entering our waters through aging sewer systems. Learn about plans to improve green infrastructure in NYC.
Leading efforts to prevent the routine dumping of raw sewage from pipes along New York City's 580-mile shoreline into nearly every waterway, including the Hudson River, East River, Jamaica Bay, Bronx River, and Gowanus Canal. Learn about NRDC's efforts to prevent sewage pollution.
Working to protect the Atlantic Coast's deep submarine canyons - unique habitats for diverse marine life - from irreversible damage caused by destructive "trawling" of fishing boats and renewed oil and gas exploration. Learn about bottom trawling practices.
Advocating for coastal and marine planning that identifies areas that should be protected and areas where industrial uses make sense.
Working with a broad coalition to ensure that General Electric completes the job of cleaning up huge amounts of toxic PCBs it dumped into the Hudson River from the late 1940s through the mid-1970s. Learn about recent developments in the fight to clean up the Hudson.
REPORTS, FACT SHEETS & RESOURCES
What You Can Do
Receive our E-Updates
NY Updates, Action Alerts, Newsletters
Mark Izeman, NRDC New York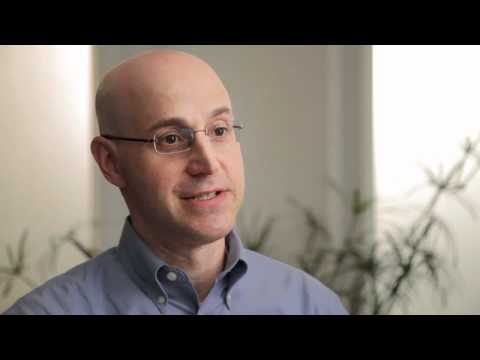 Watch the Video »
NY Blogs on
posted by Nathanael Greene, 1/8/14
posted by Nathanael Greene, 12/30/09
posted by Nathanael Greene, 1/8/09
posted by Nathanael Greene, 6/20/08
posted by Nathanael Greene, 5/20/08