Environmental Issues > Oceans Main Page > All Oceans Documents
Deep Sea Treasures
Protecting the Atlantic Coast's Ancient Submarine Canyons and Seamounts
Cut into the continental shelf off the Atlantic coast of the United States is a series of undersea canyons, starting just north of Cape Hatteras, North Carolina and running up past Cape Cod. The canyons plummet down thousands of feet over clay and stone cliffs before reaching the deep ocean bottom. Off the northern end of the canyons' range, four massive seamounts rise off the ocean floor, part of a chain of extinct drowned volcanoes that stretches down to Bermuda.
Teeming with an astonishing variety and abundance of marine life, these canyons and seamounts are ocean oases. Their hard foundations make possible their most vibrant and vulnerable feature: a living seafloor of deep sea corals, rare sponges, and vivid anemones. Even as such deep sea coral ecosystems dwindle around the world, here there are tree-like Lophelia corals, gorgonian corals the color of bubblegum, and stony corals that have been growing for hundreds of years.
Ocean Oases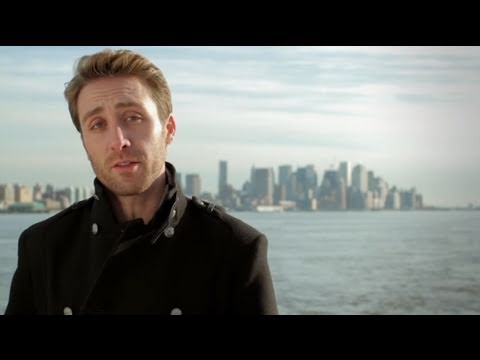 Watch the Video »
Lobsters, crabs, flounders, hakes, skates, monkfish, and countless other fish species find food and shelter in these complex and dynamic environments. Tilefish and various crustaceans construct burrows in clay canyon walls, giving them the appearance of miniature, underwater versions of the pueblo villages of the American Southwest. Endangered sperm whales, beaked whales, dolphins, and other marine mammals feed on congregating schools of squid and small fish.
Humans share in this bounty. Commercial fishermen troll the waters around the canyons for squid, mackerel, summer flounder, and tilefish, among others. The closer canyons are visited by adventurous recreational fishermen seeking marlin, tuna, and other trophy gamefish. The types of coral and sponge communities in the seamounts and canyons have even yielded scientific and technological advances, including compounds for cancer treatments, models for artificial synthesis of human bone, and elements for constructing more durable optic cables.
Out at Sea, But Not Out of Harm's Way
The Atlantic canyons and seamounts remain largely unscathed by humans. Because of their depth and ruggedness, they have been off limits to destructive bottom trawling, a type of fishing using heavily-weighted nets to target bottom-dwelling fish, crushing, ripping, and ultimately destroying fragile bottom habitats in the process. And the oil and gas industry has not been allowed in these areas since drilling dozens of exploratory wells near several of the canyons from the late 1950s to the early 1980s.
But that could change. Elsewhere, so-called "canyon buster" and "rock hopper" trawl gear is opening up challenging seascapes to fishermen seeking out new populations or species to catch. A bottom trawl net could remove in minutes what took nature centuries to build, leaving barren, scarred clay, mud, and rock where rich gardens of corals, sponges and anemones once were.
Renewed oil and gas exploration has also been approved for the Atlantic, threatening the canyons with sound pollution and the prospect of future drilling. Seismic surveys, using high-decibel acoustic energy pulses blasted from ships, can damage or kill fish and fish larvae and have been implicated in whale beaching and stranding incidents. And while Interior Secretary Salazar has said that areas off the east coast will not be leased for offshore drilling -- at least until 2017 -- seismic testing to assess potential oil and gas deposits will proceed.
NRDC is fighting to protect the unique and vulnerable resources of the Atlantic canyons and seamounts from these threats. To date, four canyons have been protected from bottom-trawling, and NRDC is working with regional fishery management councils and the Mid-Atlantic Regional Council on the Ocean (MARCO) to protect the others. Swift action is needed to defend these ancient ecosystems now, before they suffer irreparable harm.
last revised 6/7/2011
Sign up for NRDC's online newsletter
Oceans on Switchboard
NRDC experts write about the growing risks to the health of our oceans on the NRDC blog.
Recent Oceans Posts
posted by Carolina Herrera, 10/22/14

NRDC, Fishermen and Watershed Protection Groups Launch Legal Action to Protect Disappearing Blueback Herring

posted by Brad Sewell, 10/17/14
posted by Peter Lehner, 10/7/14
NRDC Gets Top Ratings from the Charity Watchdogs
Charity Navigator awards NRDC its 4-star top rating.
Worth magazine named NRDC one of America's 100 best charities.
NRDC meets the highest standards of the Wise Giving Alliance of the Better Business Bureau.
Related Links