Environmental Issues > Global Warming Main Page > All Global Warming Documents
California Signs Landmark Global Warming Legislation
A new bill from a trendsetting state will set limits on global warming pollution and promises an economic boost.
For decades, California has been almost as conscious of energy as it has been of style, creating innovative efficiency and pollution-cutting policies that are imitated across the country. In 2006, the Golden State once again set a new standard by becoming the first state in the nation to set concrete limits on statewide global warming pollution. The new law sets enforceable limits on greenhouse gas emissions, with a goal of cutting the state's pollution 25 percent by 2020.
The state of California, compared to entire nations, is the 12th largest emitter of global warming pollution in the world. Putting a lid on California's pollution could therefore have a real impact on curbing global warming. And it could also provide a boost to California's economy. California currently sends $30 billion out of the state every year to buy fossil fuels, which are the primary source of global warming pollution. The pollution limits in California's global warming law will curb spending on imported energy and spur the development of clean technology -- giving California a competitive advantage in this nascent high-tech industry. Independent studies have shown that the law would bring tens of thousands of new jobs to the state and save California families and businesses billions of dollars.
California's energy and environmental policies are often bellwethers for the nation. In 2002, California was the first state to limit global warming pollution from cars. Today, ten other states and Canada -- a third of the North American car market -- have adopted California's standards. In 2004, California upgraded its efficiency standards for household appliances; the same standards were adopted by the federal government in 2005. Other states have pledged to curb their global warming emissions, but California is the first to take decisive action, once again setting a model for the nation to follow.
last revised 11/7/2006
This Is Global Warming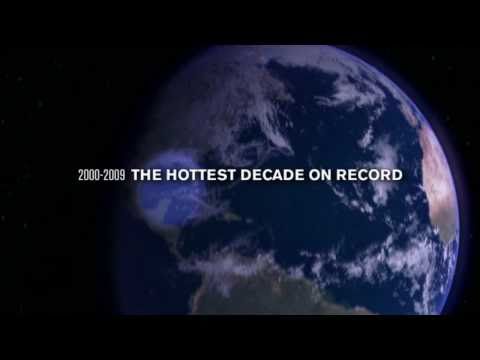 Watch the Video »
Our new video shows the effects of global warming in the world today.
NRDC Gets Top Ratings from the Charity Watchdogs
Charity Navigator awards NRDC its 4-star top rating.
Worth magazine named NRDC one of America's 100 best charities.
NRDC meets the highest standards of the Wise Giving Alliance of the Better Business Bureau.
Switchboard Blogs
posted by Barbara Finamore, 2/12/16
posted by Jake Schmidt, 2/12/16
posted by Briana Mordick, 2/5/16