Global Warming Solutions
Step 2:
Invest in green jobs and clean energy
What It Will Take
Smart investments in green, job-creating industries. Investing in clean energy industries, such as wind and solar, as well as energy efficiency programs and retooling manufacturing plants can lead us out of crisis and into a new clean energy economy.
Who's Doing It Now
Troy Galloway, Steelworker
Troy Galloway lost his job at a western Pennsylvania steel mill in 2000. He got a real estate license, then started a construction company, but no matter what he tried, he had trouble bringing home a steady income.
"It was bad. We were scrimping," he recalls.
In the spring of 2006, a Spanish wind turbine maker called Gamesa opened a plant in Ebensburg, Pa, about a half-hour drive from Galloway's home. Galloway landed a job in the finishing department, smoothing the edges of mammoth windmill blades. It was an awful lot like his first job in the steel mills. "All my skills transferred," he says.
"It's a feel-good job," says Galloway. "Not only is it good money and good working conditions, but you feel good because of what you're doing. You're doing something good for the environment, reducing our dependence on foreign oil, and doing something good for our children."
How We All Benefit
Jobs. Millions of jobs. Manufacturing solar panels and wind turbines and retrofitting homes will get American workers back on their feet and get our economy rolling again. Studies show that investing in clean energy technologies would produce more jobs than similar investments in oil and gas – and these jobs can be created without increasing the federal debt. Investments in clean energy will also help end America's oil addiction and usher in a new, secure energy future.
Photo: National Renewable Energy Laboratory (NREL)
This Is Global Warming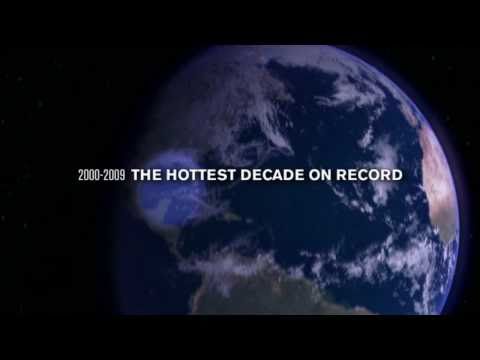 Watch the Video »
Our new video shows the effects of global warming in the world today.
NRDC Gets Top Ratings from the Charity Watchdogs
Charity Navigator awards NRDC its 4-star top rating.
Worth magazine named NRDC one of America's 100 best charities.
NRDC meets the highest standards of the Wise Giving Alliance of the Better Business Bureau.
Switchboard Blogs
posted by Barbara Finamore, 2/12/16
posted by Jake Schmidt, 2/12/16
posted by Briana Mordick, 2/5/16