Global Warming Solutions
Step 3:
Drive smarter cars
What It Will Take
Breaking our oil addiction and retooling plants to manufacture the fuel-efficient cars that consumers are demanding, including hybrids and plug-in hybrids.
Who's Doing It Now
Paul Scott, Santa Monica, Calif.
After Paul Scott was diagnosed with cancer, he and his wife decided it was time to get around to doing some of the things they had always meant to do – like installing solar panels in their home. In the course of doing research on the panels, Scott stumbled on a website about electric cars.
"The people posting on the site talked about it like it was the best thing ever," Scott recalls. "I decided to take one for a test drive, and one block later, I was sold. There was no noise, no vibration. And the acceleration was better than the gas version of the car."
Scott's owned an all-electric Toyota RAV4 since 2002. He puts about 10,000 miles a year on the car, running it purely on sunlight. The solar panels that provide all the electricity for his home also charge his car battery.
"I haven't been to a gas station in more than 6 years," he says. "There's zero guilt when you drive. My money isn't buying the bombs and bullets that are killing our soldiers."
Cars that drive on electricity, such as plug-in hybrids and Scott's RAV4, dramatically cut oil use, reduce global warming pollution and save money. Including the cost of the solar installation, Scott estimates he's paying just a few hundred dollars a year to power his house and his car.
How We All Benefit
Save on gas. High-mileage cars use less gas, helping keep American dollars at home and in our pockets. Retooling auto plants will help U.S. carmakers meet the demand for fuel-efficient cars, find profitability at home and compete once again in the global market. If we make our cars more efficient over the next ten years, we'll cut global warming pollution by more than 350 million metric tons and save 2 million barrels of oil a day.
Photo: Istock
This Is Global Warming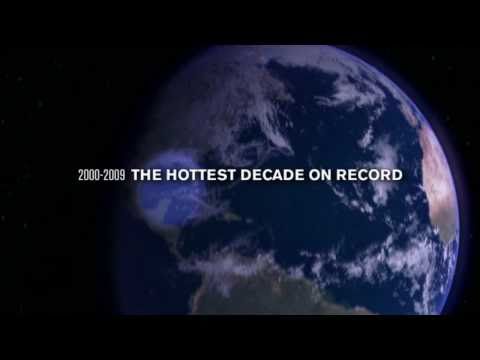 Watch the Video »
Our new video shows the effects of global warming in the world today.
NRDC Gets Top Ratings from the Charity Watchdogs
Charity Navigator awards NRDC its 4-star top rating.
Worth magazine named NRDC one of America's 100 best charities.
NRDC meets the highest standards of the Wise Giving Alliance of the Better Business Bureau.
Switchboard Blogs
posted by Barbara Finamore, 2/12/16
posted by Jake Schmidt, 2/12/16
posted by Briana Mordick, 2/5/16