Environmental Issues > Global Warming Main Page > All Global Warming Documents
An Economic Blueprint for Solving Global Warming
Methodology
Citations and Assumptions for NRDC's Analysis of Potential C02e Emissions Reductions
Jump to: Cost and Payoffs
The C02 reductions axis of the chart on the main page of this section uses data and assumptions from NRDC's 'wedges' analysis, which is below. The analysis is so named because it depicts potential emissions reductions 'wedge by wedge,' or sector by sector.
The NRDC wedges analysis uses the CarBen 2006 accounting framework. 1 This spreadsheet model calculates emission reductions relative to a Business as Usual (BaU) forecast based on assumptions about energy efficiency improvements and deployment of renewable energy, carbon capture and disposal, and other technologies. The model assures that emission reductions are not double counted by accounting for the interaction between measures (e.g., reducing electricity demand and reducing CO2 emissions per unit of electricity produced). Key assumptions for 2050 in this scenario include:
End use efficiency reduces total energy demand 50 percent from BaU
Electricity from renewables increase to 40 percent of supply
Coal with carbon capture and disposal is deployed in 100 GW of coal-fired electricity generating capacity (equivalent to 200 large plants)
Fuel economy of new light duty vehicles triples
Electricity used for 45 percent of miles driven
Low carbon biofuels provide 36 billion gallons of gasoline equivalent.
Table 1: Sector Mapping, NRDC Wedges Analysis to NRDC Cost and Payoffs Analysis
The market sector divisions used in the analysis of potential emissions reductions differ somewhat from the divisions used in analyzing the cost of these reductions. The sector mapping below shows the relationship between the two different divisions.
Wedges Analysis
Cost and Payoffs Analysis
Electricity Efficiency
Buildings
Industry
Renewable Electricity
Renewables
Geologic Disposal
Carbon Capture & Storage
Vehicle Efficiency
Transportation
Low Carbon Fuels
Low Carbon Fuels
Smart Growth
Transportation
Other Efficiency
Buildings
Industry
Other Renewables
Renewables
Non-C02 Abatement
Non-Energy
Forest and Soil Carbon
Non-Energy
Other
Other Innovations
Methodology for NRDC's 2050 Cost and Payoffs by Sector Analysis
Jump to: Emissions Reductions
The graph on the main page of this section illustrates an emission reductions scenario for 2050. The cost estimates are rough extrapolations primarily based on the 2030 estimates provided by McKinsey & Company at www.mckinsey.com/clientservice/ccsi/greenhousegas.asp.
Relative to the 2030 McKinsey estimates, NRDC assumes 2050 efficiency investments are less cost-effective since some of the easiest measures will already have been realized (although new technologies are constantly emerging such as super-high efficiency LED lighting and super-strong light-weight materials for vehicles).
We set the cost of biofuels at zero, on the assumption that by 2050 biofuels supply will likely be setting the international price for transportation fuels.
Renewables are conservatively assumed to cost $10 per ton despite broad market expectations that innovation will make key technologies susch as solar photovoltaic power fully competitive with retail rates by 2015 (and by 2050 plug-in hybrids should provide substantial grid storage to back up intermittent wind and solar).
Our costs for non-energy measures are based primarily on the 2030 McKinsey estimates, e.g. for methane capture from industrial sources and landfills.
We conservatively set carbon capture and storage at $30 per ton based on the 2030 McKinsey cost estimates, though in practice technological improvements will substantially reduce the cost by 2050.
Finally, we assume that a marginal carbon price of $50 per ton would unleash currently unforeseen innovations, including a range of measures to contain many small emissions sources not covered by the roughly 250 measures considered in the 2030 McKinsey study.
Notes
1: DiPietro, P., V. Kuuskraa, and S. Forbes. 2006. Examining Technology Scenarios for Achieving Stabilization of GHG Concentrations: A U.S. Perspective. Presentation at GHGT-8, June 19, Trondheim, Norway.
This Is Global Warming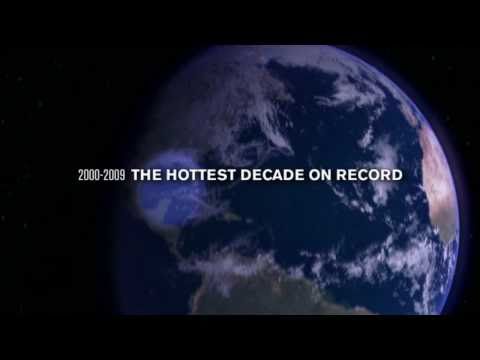 Watch the Video »
Our new video shows the effects of global warming in the world today.
NRDC Gets Top Ratings from the Charity Watchdogs
Charity Navigator awards NRDC its 4-star top rating.
Worth magazine named NRDC one of America's 100 best charities.
NRDC meets the highest standards of the Wise Giving Alliance of the Better Business Bureau.
Switchboard Blogs
posted by Briana Mordick, 2/5/16
posted by Pete Altman, 1/28/16
posted by Barbara Finamore, 1/27/16